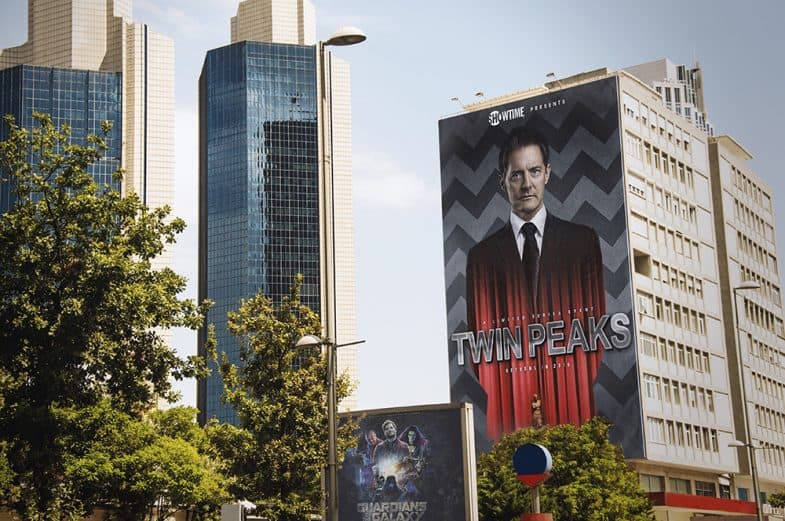 I think I'm only going to believe Twin Peaks is happening again the very moment I see Showtime's billboard announcements, bus banners, and subway posters out in the wild, hopefully, early 2016.
But because Twin Peaks fans are creative like that, you can already get a grasp of how that would look approximately 1.5 years in advance. Just like he designed a packaging mock-up for the Twin Peaks Blu-ray months before the 10-disc set was officially announced, Istanbul-based art director Emre Ünayli already imagined what a promotional poster campaign for the 2016 Twin Peaks Revival could look like.
I'm a huge fan of Twin Peaks. Like "I want to be buried in Snoqualmie, WA when I'm dead" huge. So the latest news of the show's revival on Showtime after 25 years was the best entertainment news that I could ever get. This is my proudest work yet.
—Emre Ünayli
Because of Kyle MacLachlan's recent tweet, Emre safely assumed he'd be a key player and based the creative on a more recent portrait of the actor. Can you imagine a 16-feet high Dale Cooper looking you straight in the eyes?
No? Well, then please continue.
Showtime Presents: A Limited Series Event. Twin Peaks Returns in 2016
The Red Room Version
The White Lodge Version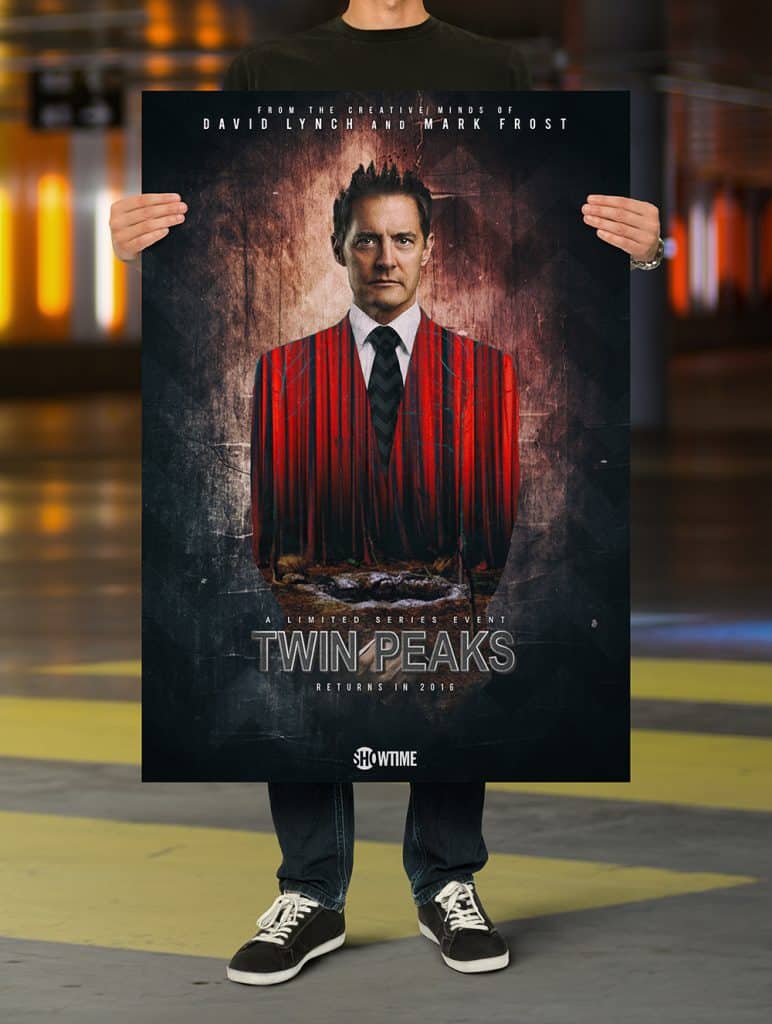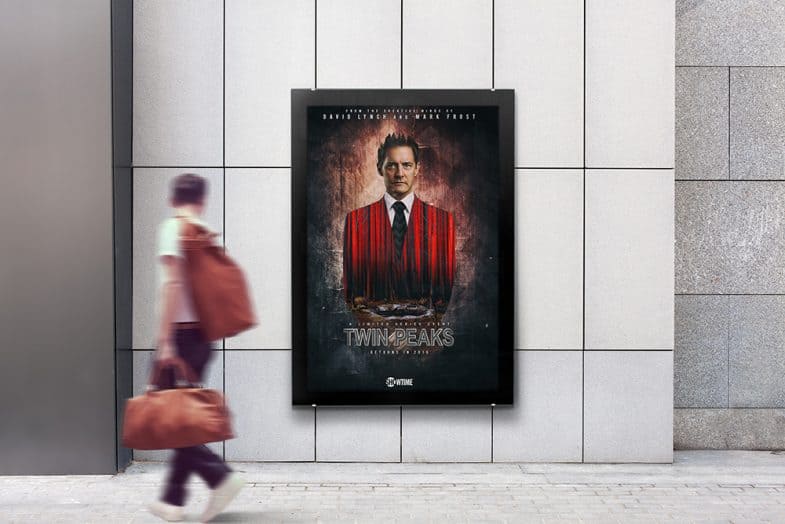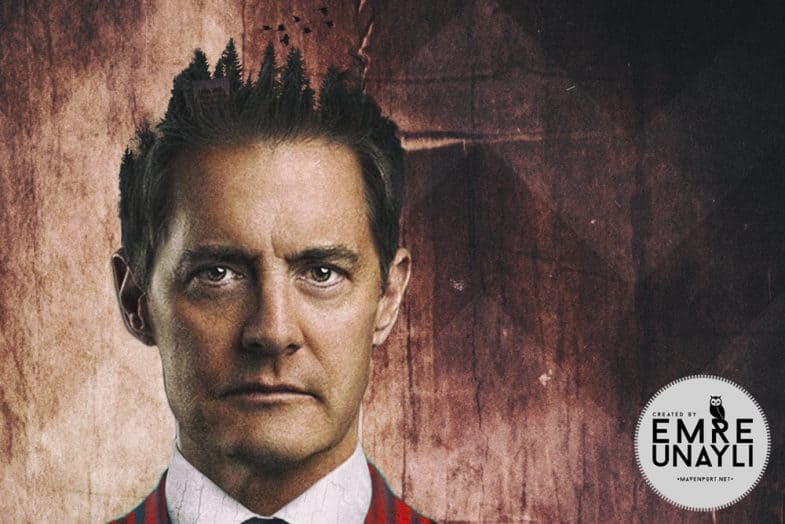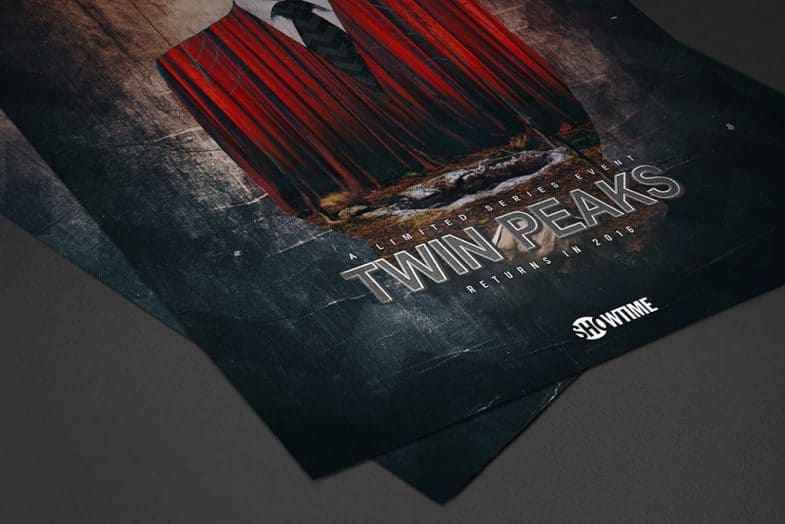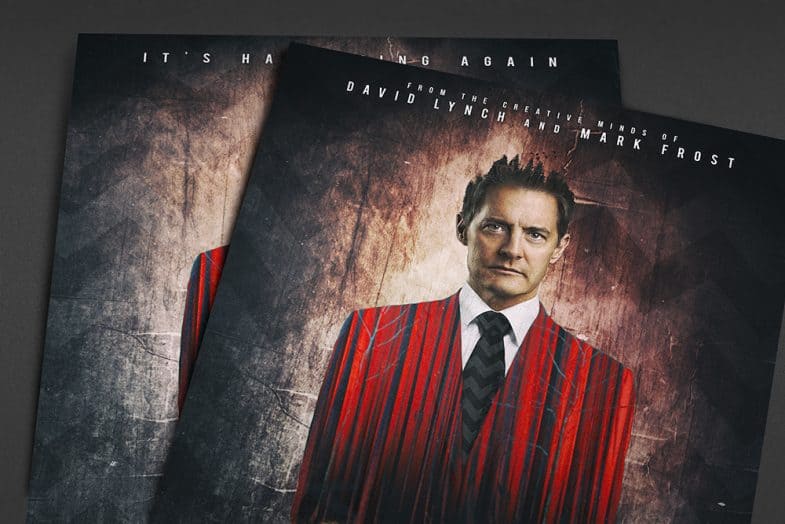 The Black Lodge Version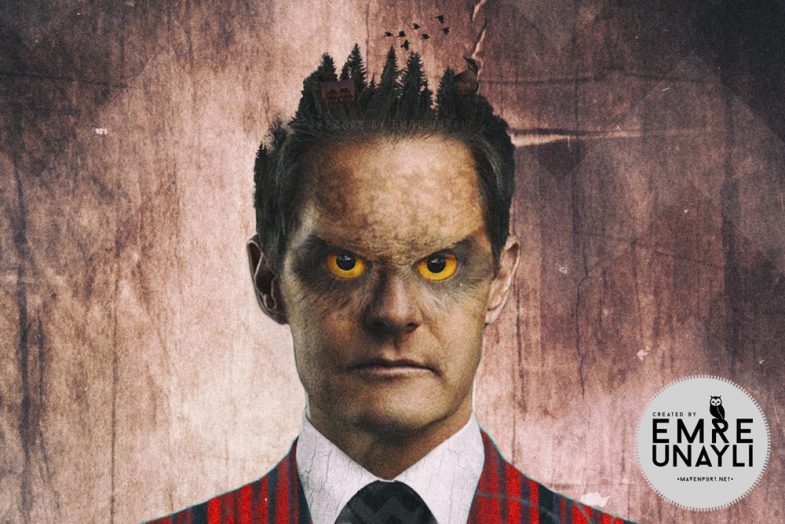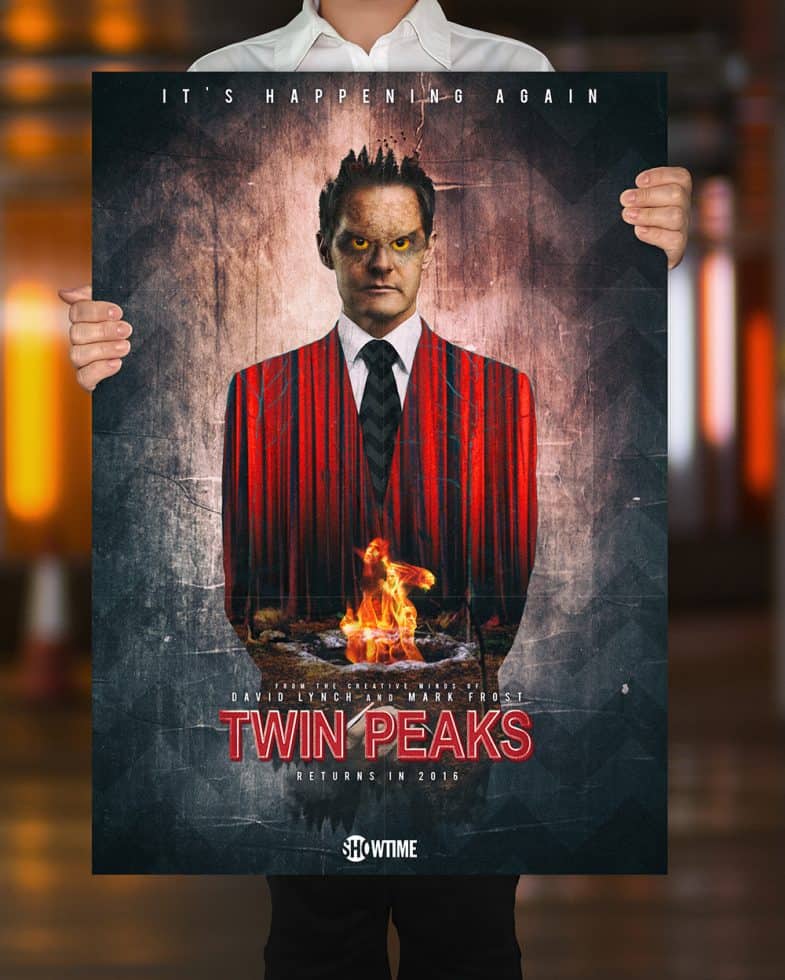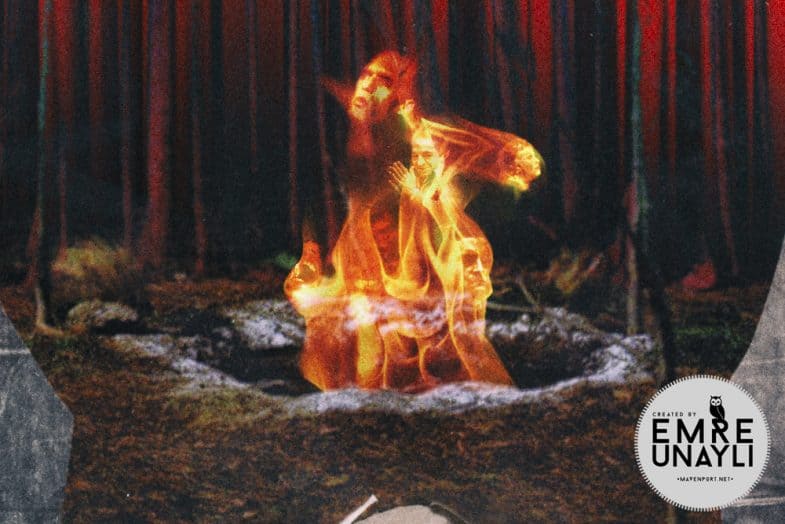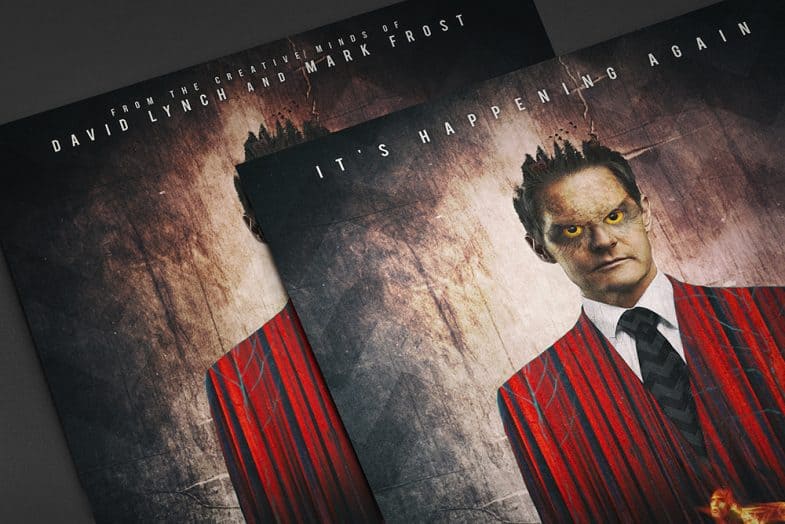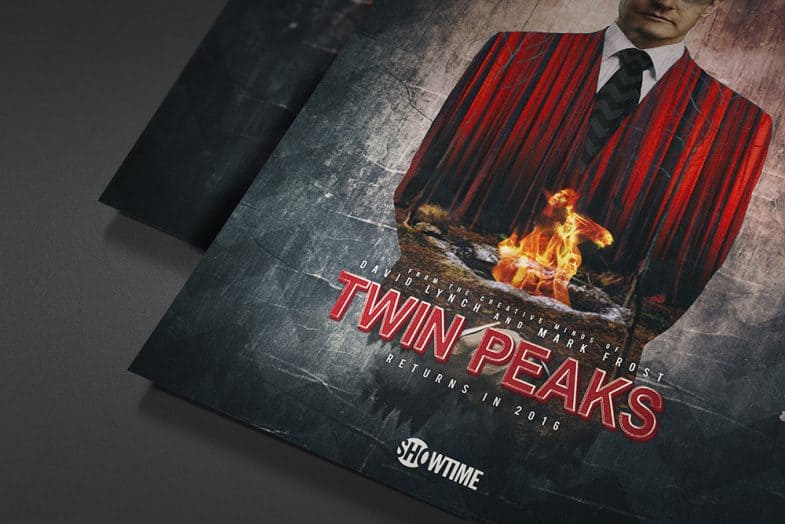 Teaser Poster