As fans around the world are reeling from the news of Twin Peaks' return to television in 2016, former cast and crew members from the original production share similar sentiments of shock and enthusiasm. Intense speculation may now begin. Who will be joining series co-creators David Lynch and Mark Frost on this journey? Second season producer and series screenwriter Harley Peyton confirmed that he is not writing any material for the forthcoming installments on Showtime, but shared this message:
"I'm thrilled and can hardly wait to see the conclusion we all waited a very long time for. The idea that Mark and David will write, and [David] will direct, every episode is equally exciting. My only complaint is that I've got to wait until 2016 to see the results."
It appears that "Agent Dale Cooper" himself, Kyle MacLachlan, is on board from yesterday's tweet (see below), but who else can we expect to see? Stars including Richard Beymer ("Ben Horne"), Wendy Robie ("Nadine Hurley"), Ian Buchanan ("Dick Tremayne") and Kenneth Welsh ("Windom Earle") indicated they had no prior knowledge of yesterday's announcement, but are all interested in going back to Twin Peaks in some fashion.
Wendy Robie, this morning: "I don't know anything, but I am calling my agent!" #damngoodcoffee

— Brad Dukes (@brxddukes) October 6, 2014
Richard Beymer, this morning: "I hope they didn't kill Ben." #damngoodcoffee

— Brad Dukes (@brxddukes) October 6, 2014
The explosive conclusion of Twin Peaks in 1991 left the fate of many characters in doubt, but the world of Twin Peaks seems to be open to anything at this point. Welsh was optimistic to return, stating "[L]et's hope there's a public demand for the return of Windom Earle." Buchanan added: "I'd love to be a part of it. Happy to be an old Dick. I look forward to just seeing it if nothing else!" David Patrick Kelly, the man behind fan favorite character Jerry Horne, also stated that he "always thought Jerry Horne was only beginning," and "would love to show what he's been up to."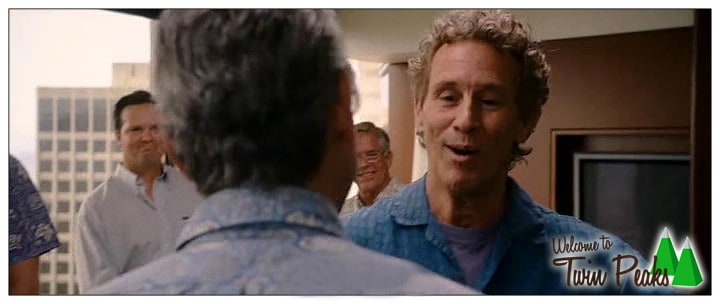 The coming weeks and months should indicate if other Peaks lynchpins including Michael Ontkean ("Sheriff Harry S. Truman") and Joan Chen ("Josie Packard") are on board. Both on and off the screen, the Log Lady always seems to know a little more than she is telling. Longtime David Lynch associate Catherine E. Coulson indicated she will be back: "It is really too early to talk about any details but when I asked him [Lynch] what to say was: 'Don't play in the street.'"
There you have it folks. Stay out of the street and don't play with fire. At least until 2016.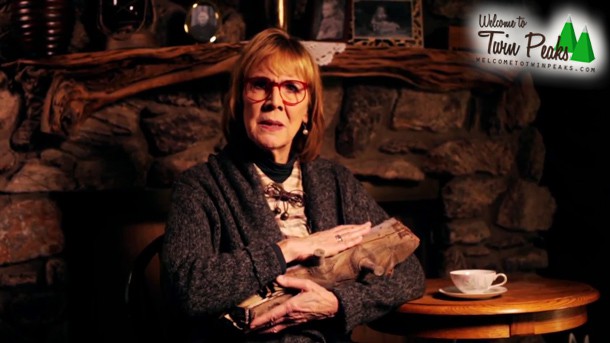 BONUS: Several Twitter comments on the big reveal from original Twin Peaks cast members Kyle MacLachlan, Ray Wise ("Leland Palmer") Chris Mulkey ("Hank Jennings"), Mädchen Amick ("Shelly Johnson"), Peggy Lipton ("Norma Jennings"), Piper Laurie ("Catherine Martell") and Brenda Strong (Thomas Eckhardt's assistant, "Miss Jones").
Better fire up that percolator and find my black suit 🙂 #Twinpeaks

— Kyle MacLachlan (@Kyle_MacLachlan) October 6, 2014
Happy to be between two worlds #TwinPeaks

— Ray Wise (@therealraywise) October 14, 2014
Hank never die it is alive

— Chris Mulkey (@chmulkey) October 6, 2014
Hank is done serving this time in the state slammer. Norm is waiting and so are girls at One Eyed Jacks.

— Chris Mulkey (@chmulkey) October 7, 2014
All I have to say is, in the town of #TwinPeaks magical things happen 😉 #ShellyJohnson @DAVID_LYNCH @mfrost11 @CBSHE #TwinPeaksS3

— Mädchen Amick (@madchenamick) October 6, 2014
@auntwendythecat Mädchen Shelly and Norma at the Diner?

— Peggy Lipton (@mspeggylipton) October 7, 2014
"@mspeggylipton: @auntwendythecat Mädchen Shelly and Norma at the Diner?" – u know it!!! #TwinPeaks2016

— Mädchen Amick (@madchenamick) October 7, 2014
@ThatsOurWaldo @brad_d_ A good friend of mine is Piper Laurie's personal assistant and says that she would love to be in season 3!

— Charles Pieper (@inherentcharlie) October 8, 2014
"@Kyle_MacLachlan: Better fire up that percolator and find my black suit 🙂 #Twinpeaks" Best news I've heard all day!

— Brenda Strong (@Brenda_Strong) October 7, 2014