Michael Ontkean, aka Sheriff Harry S. Truman in Twin Peaks, plays George Clooney's cousin Milo in the Oscar-nominated The Descendants. While it's good to see "Harry" again, who recently turned 66 and lives in Hawaii where the movie takes place, it's a pity he has no audible lines in the movie at all.
Here's a still from the first scene with Michael Ontkean, in which his speech is muted because George Clooney is on the voice-over.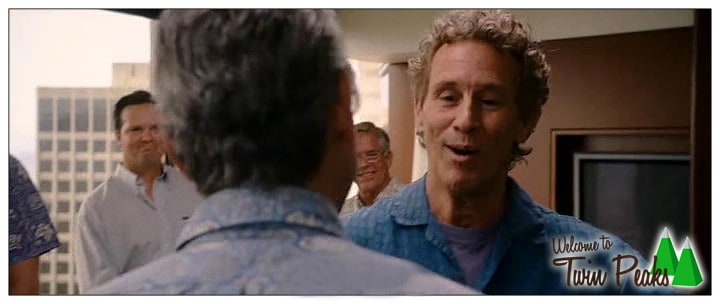 His second and final scene in The Descendants is particularly hard to watch for a Sheriff Truman fan. It's a pivotal moment and lasts a few minutes, and all the Twin Peaks actor is allowed to do is sit there and act faces. I mean, director Alexander Payne should have really given him some of Beau Bridges' lines. When you watch the scene, you'll know what I'm talking about.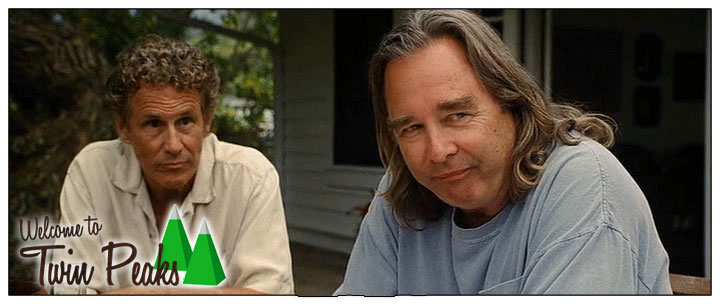 Michael Ontkean's previous movie project dates back from 2005 and is called Bear With Me. Depending on where you live, you can watch that full movie right here:
The most recent footage of the actor available online starts at 2:44 in this video report of the Eurocinema Hawai'i Film Festival 2012 gala, where he's presenting the Best Director award. Thanks to piero for the find.
http://www.youtube.com/watch?v=7utfCVfzpeg#t=162