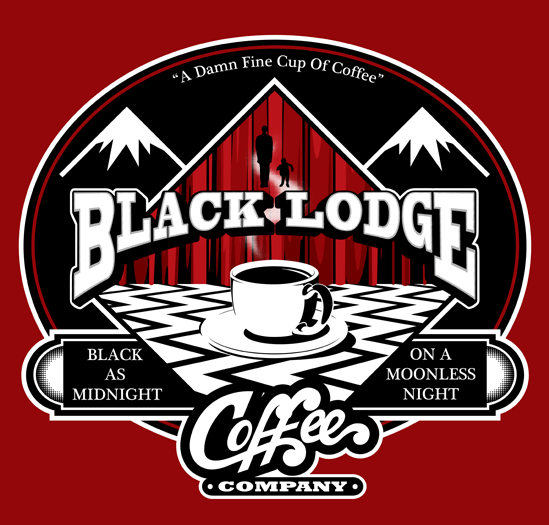 Say what? Another Twin Peaks inspired, time-limited $10 t-shirt! When two separate events occur simultaneously pertaining to the same object of inquiry, we must always pay strict attention.
The Black Lodge Coffee Company t-shirt is very similar to Coop's Diner that I posted earlier today, except that it replaces the diner setting with The Black Lodge. I love the giant and dwarf in the back, and you cannot go wrong with quotes like "A damn fine cup of coffee" and "Black as midnight on a moonless night." This red $10 t-shirt is available slightly longer though (until Sunday February 5th) and can also be printed on a hoodie.
Even though I already own both, I ordered me one of each again. Ten bucks is a price tag I cannot refuse.
UPDATE: The sale is now over, but you can still purchase this t-shirt at its full price here (clean version) and here (distressed logo).
Hat tip to @renatothibes.