One of the funniest quotes from the pilot episode of Twin Peaks is definitely "Diane, I'm holding in my hand a small box of chocolate bunnies," spoken in all seriousness by Special Agent Dale Cooper into his little tape recorder.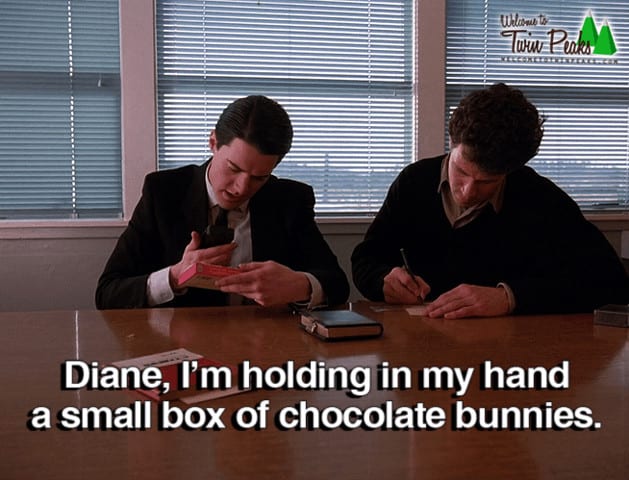 If you find the chocolate bunnies quote as amusing as I, you may like this minimalist graphic design based on Cooper's verbal evidence analysis. At Shirtcity, you can print the image on tons of different products, so not just t-shirts or hoodies but also boxershorts, laptop and messenger bags, or even oven gloves. Here are some examples I prepared, of which I particularly like the gray laptop bag.
UPDATE: This design is no longer available.