UPDATE: This sale is over, but you can still purchase the t-shirt or art print here.
A scary owl with the Black Lodge's zig zag floor pattern in the background, a mysterious log, Coop's trusty tape recorder…
The Twin Peaks references are plenty in this Twin Peaks themed t-shirt and for the next 24 hours, it will cost you only $10 over at ShirtPunch. So grab as many as you want, but make sure you complete your purchase before the ultimate deadline: 11:55:00 PM (EST) of May 29 2013.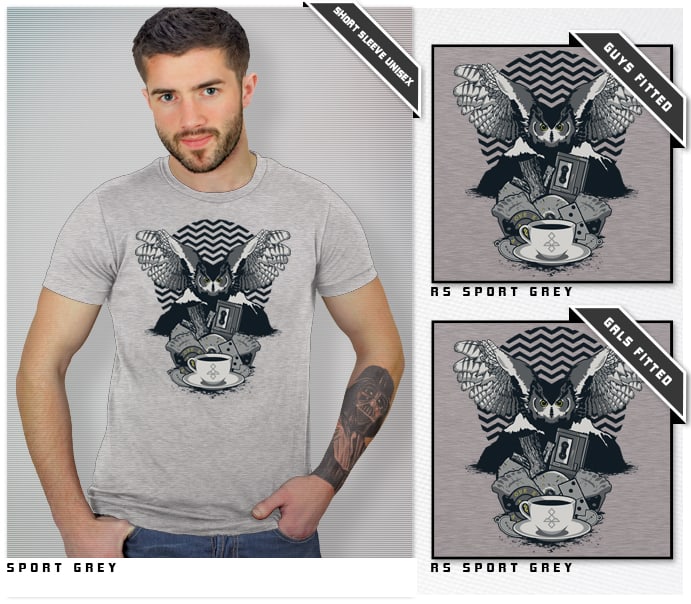 You might recognize the Secrets Are Dangerous design by Matt Dearden from a TeeFury deal a long time ago, or from Society6. Shirtpunch also offers long sleeve and fitted t-shirts, pullover and zip hoodies, posters, buttons, phone cases and iPad covers, laptop and game console skins. Prices will vary if you choose these alternative items.