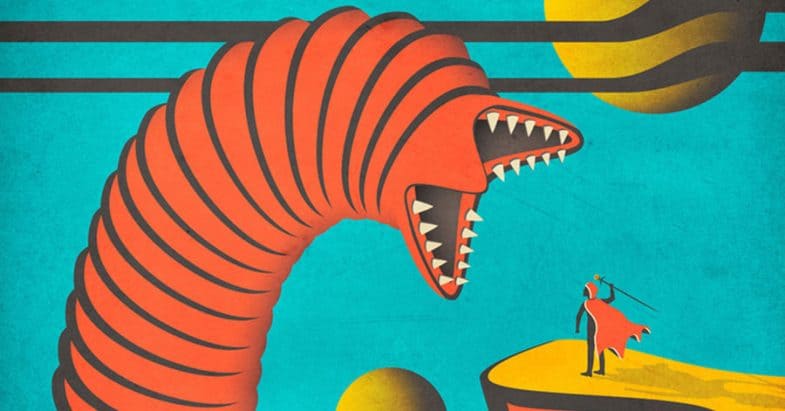 UPDATE (2015): Added one additional piece to keep up with the movie's 31st anniversary!
Exactly 30 years ago, on December 14 1984, David Lynch's Dune premiered nationwide. Even though the industry considers his movie adaptation of Frank Herbert's 1965 science fiction novel one of the biggest flops and box office bombs of its time, and despite David Lynch distancing himself from it, there are in fact many fans among the Welcome to Twin Peaks community. From a poll launched a few days ago, we learned that 9 out of 10 of those of you who saw Dune agree it's actually not that bad. In fact, more than half of you loves the movie!
In case you haven't voted yet, you can do so below and check the results.
And so the spice must flow. To mark its 30th anniversary (on the day), here are 30 pieces of fan art inspired by the epic world of Dune as created by Frank Herbert and imagined on the big screen by David Lynch. If you like any of these Dune poster designs and illustrations, most of them are available as prints!
Dune versus Jaws
Artist: Taran Lopez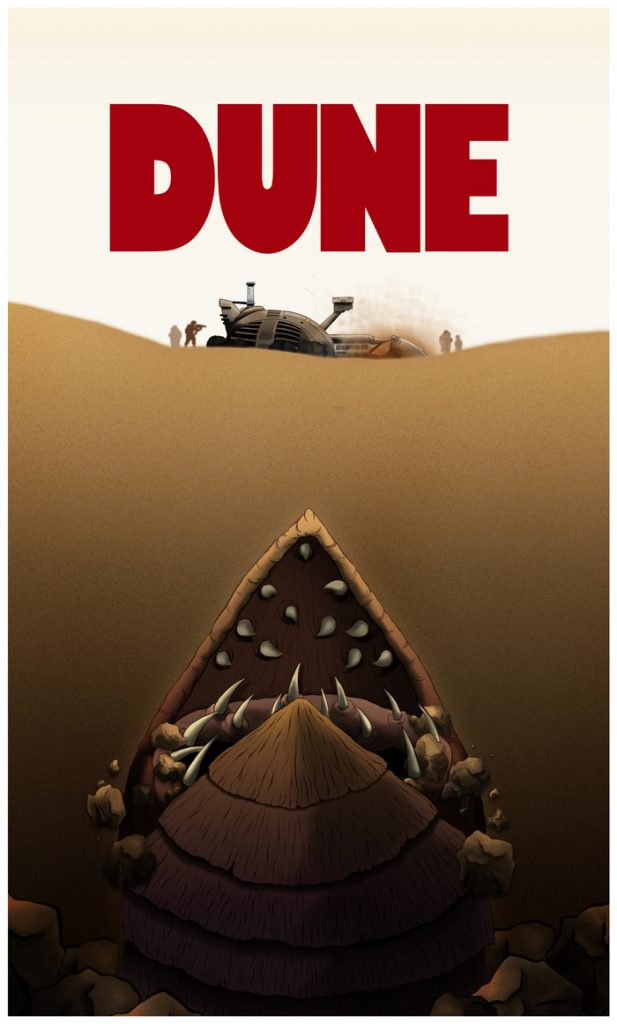 Fear Is The Mind Killer
Artist: Matthew Taylor Wilson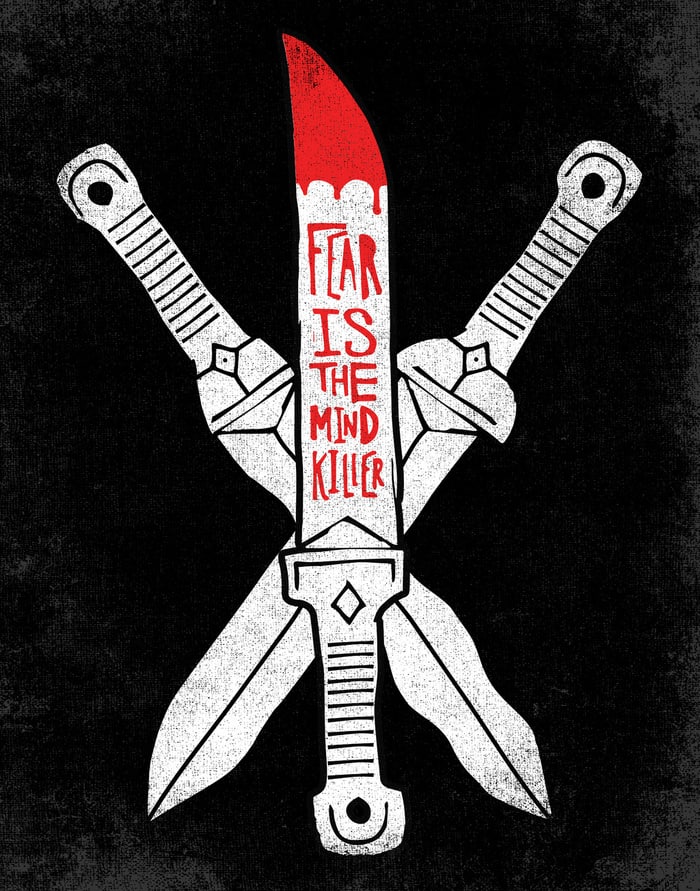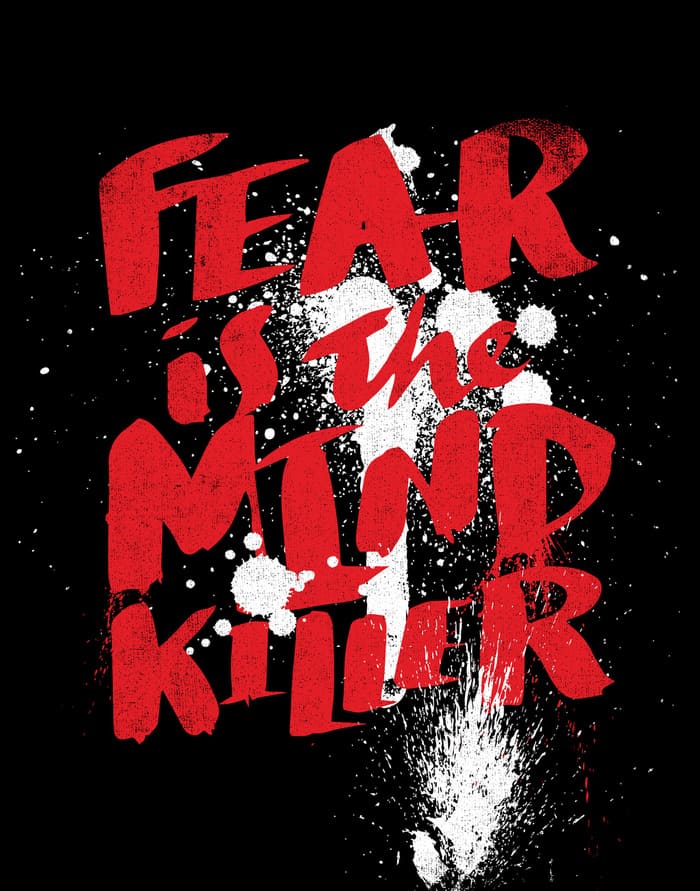 Dune Minimal Poster
Artist: Chungkong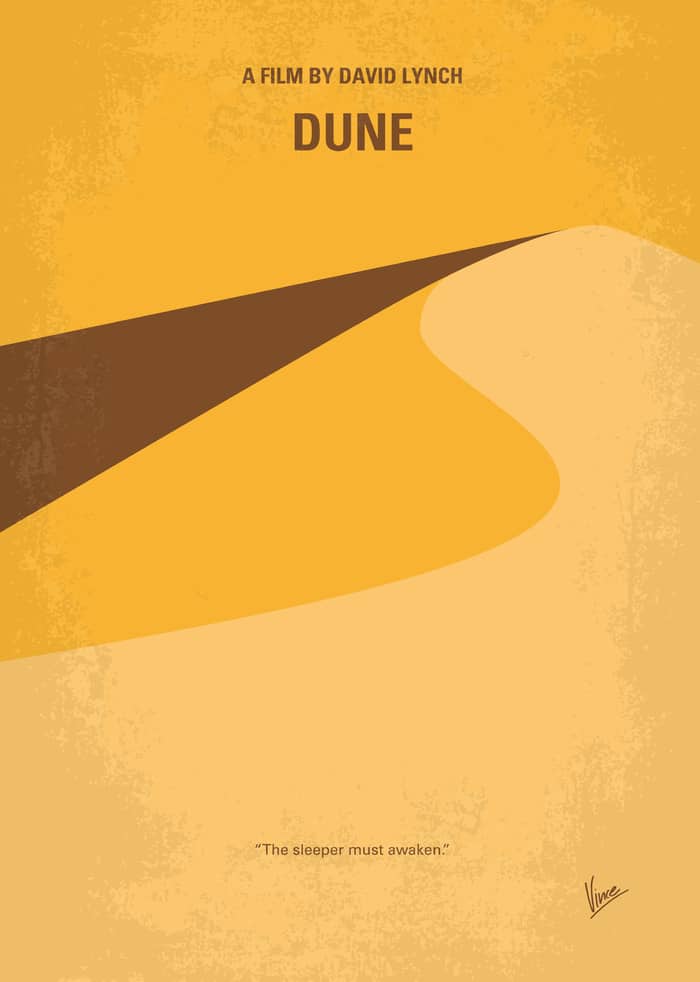 Spice Beer Label
Artist: Merry Pranxter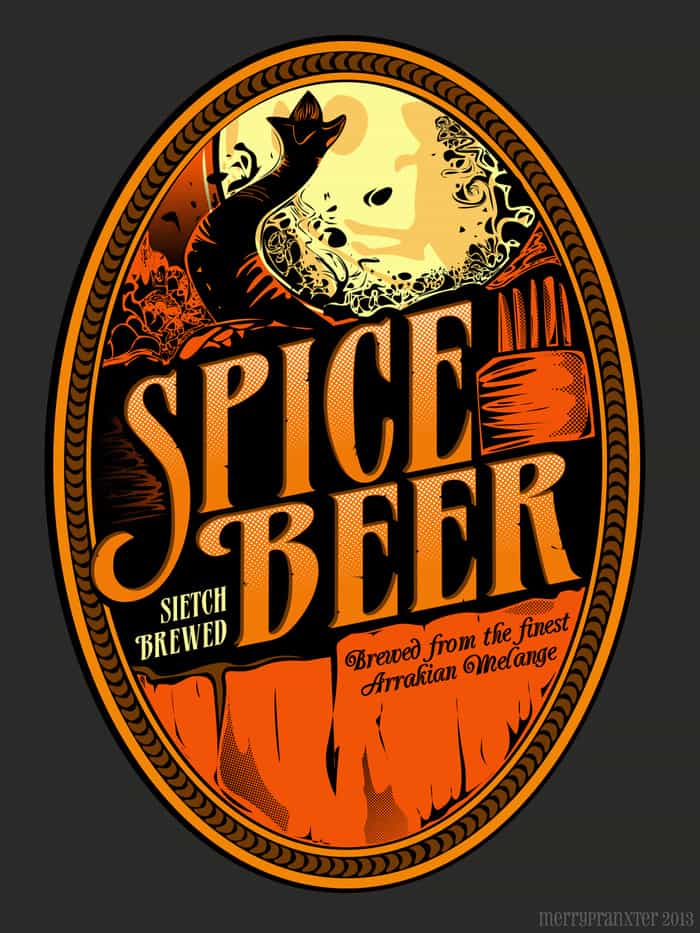 Dune
Artists: BaseTIS and epulpo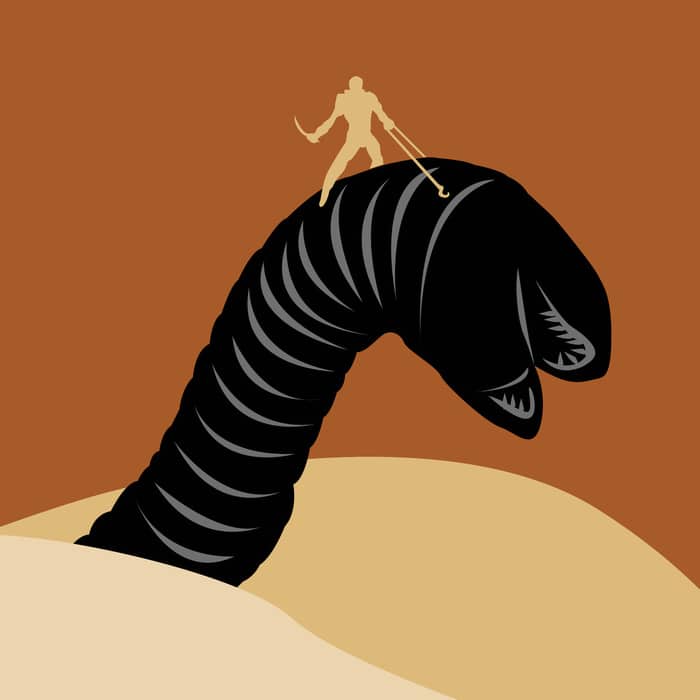 Fear Is The Mindkiller
Artist: David Black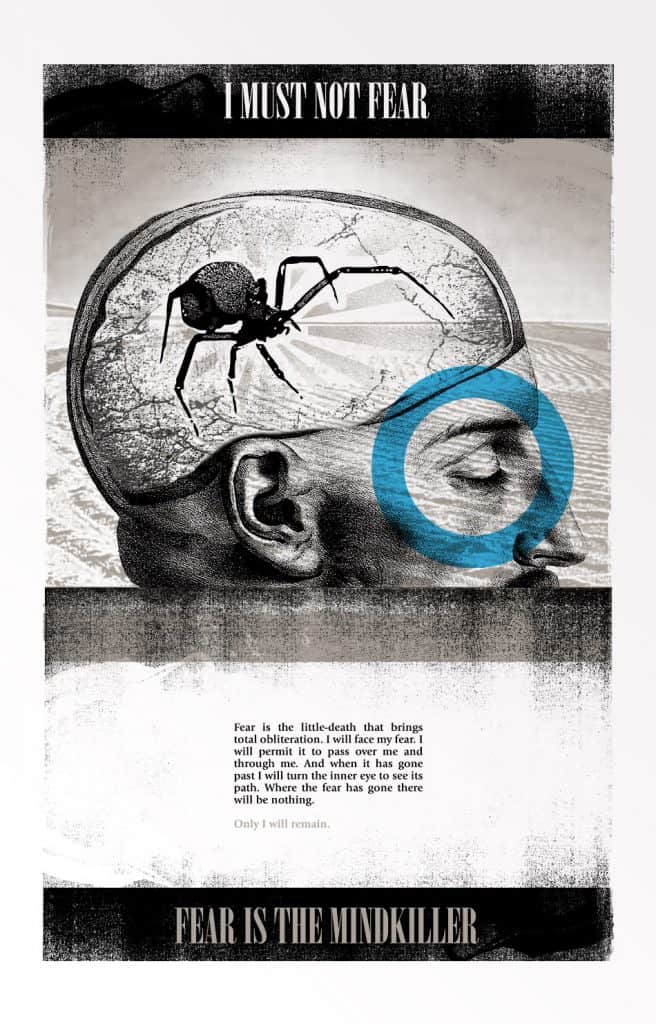 Visit Arrakis Travel Poster
Artist: Jazzberry Blue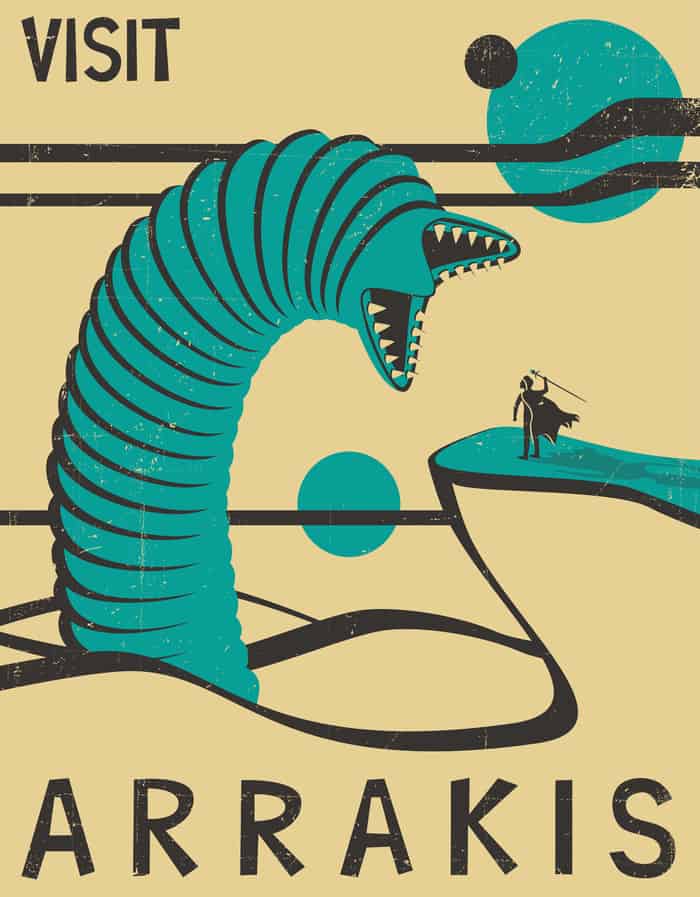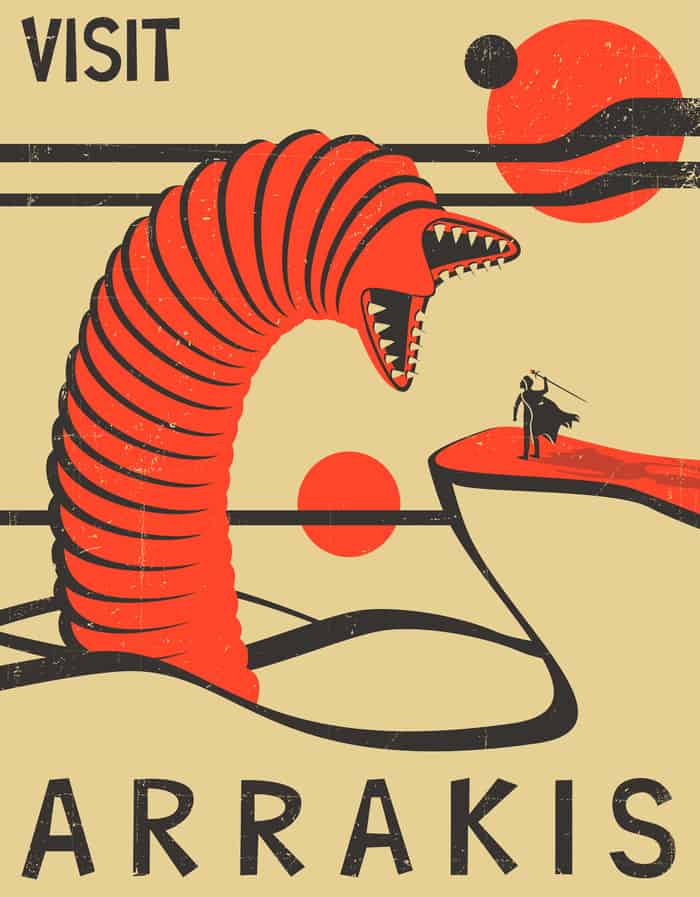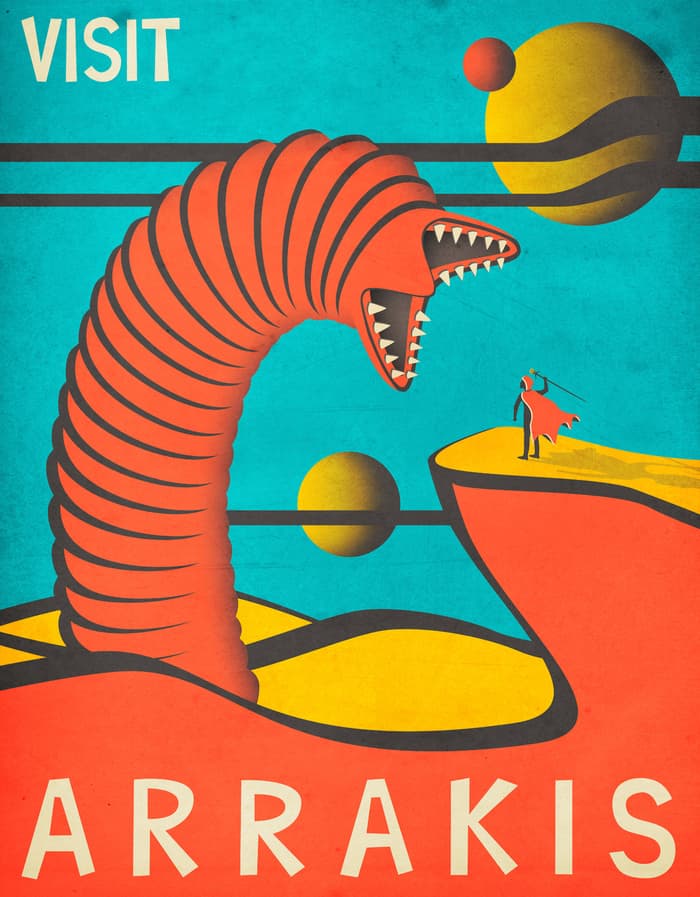 Arrakis
Artist: Autunpurser
Dune
Artist: Ephemerality. This eye-catching design (bad pun intended) looks fantastic on a t-shirt or hoodie.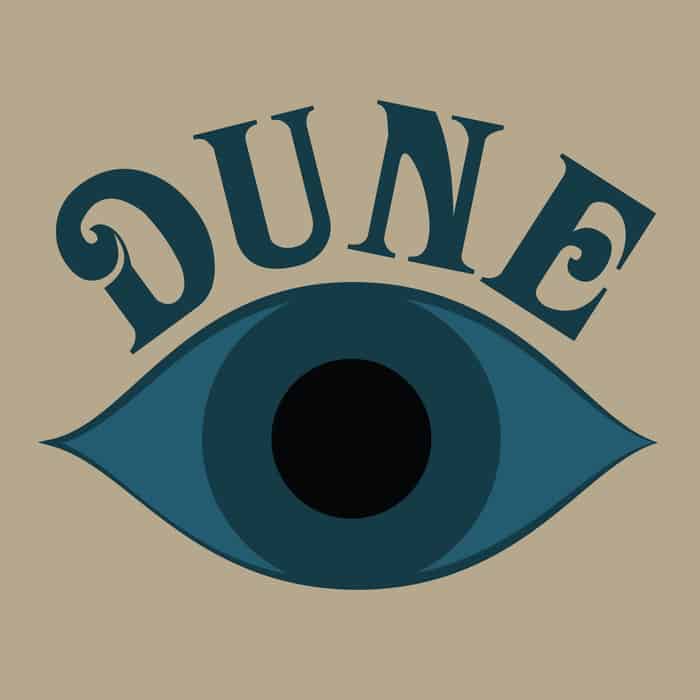 Dune
Artist: Mike Rush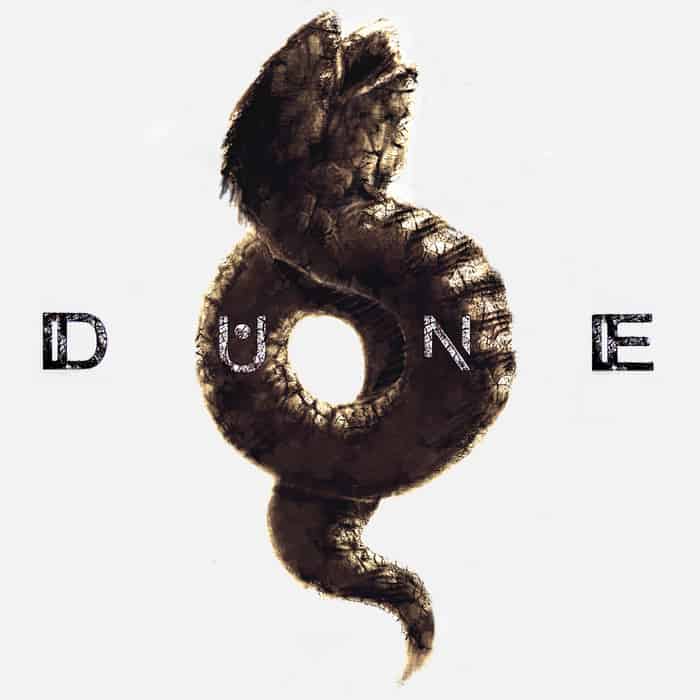 Dune Houses: Harkonnen, Corrino & Atreides
Artist: Matthew Taylor Wilson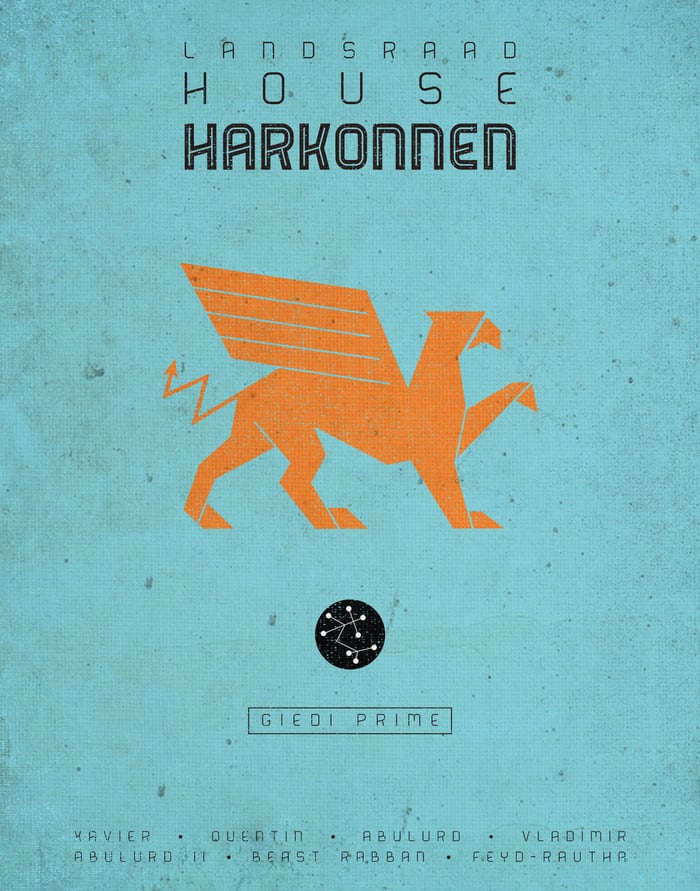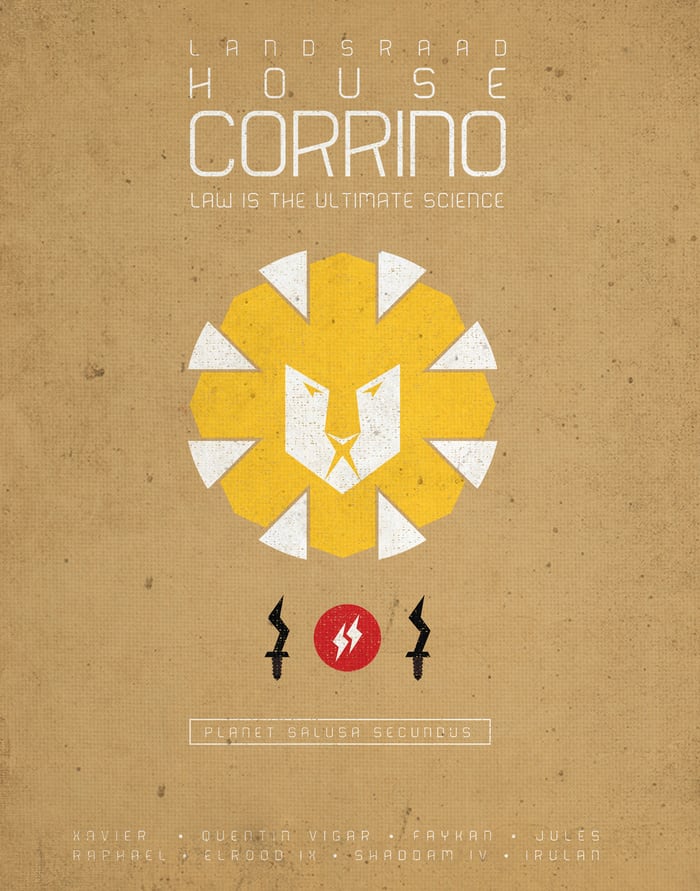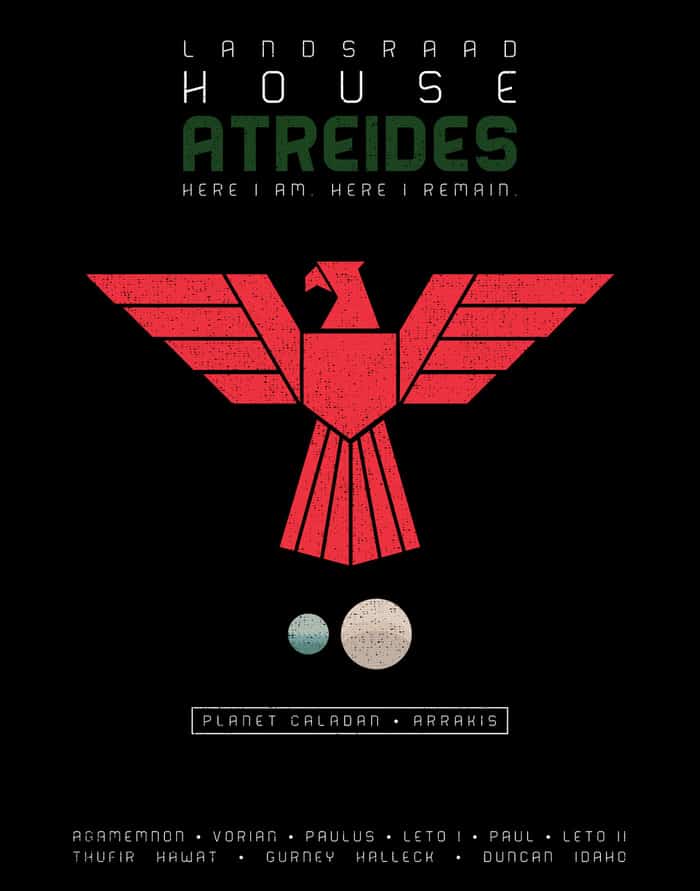 Dune Planets: Arrakis & Caladan
Artist: Greg Stedman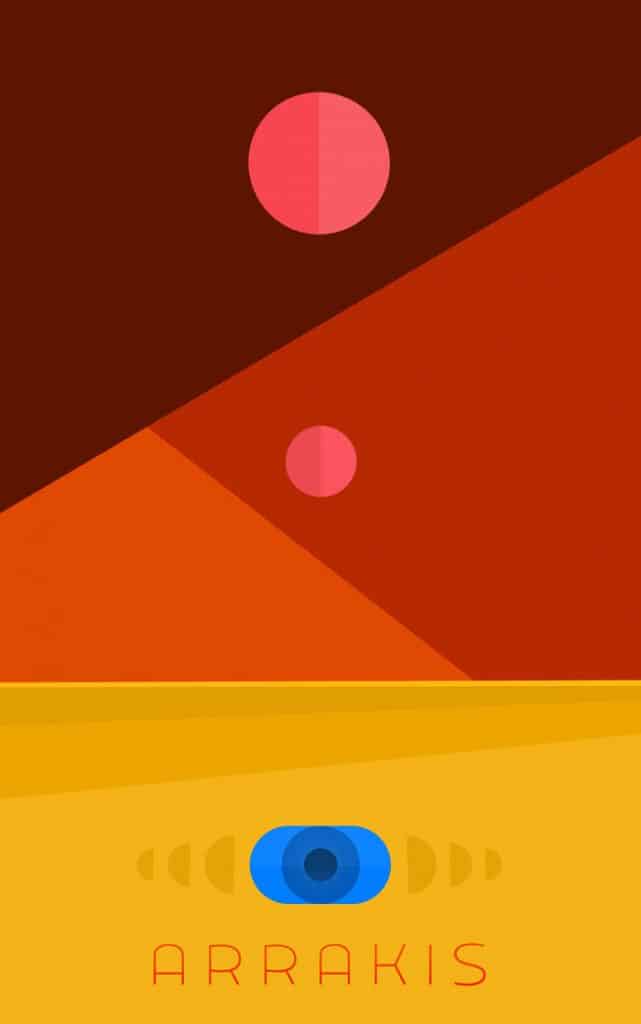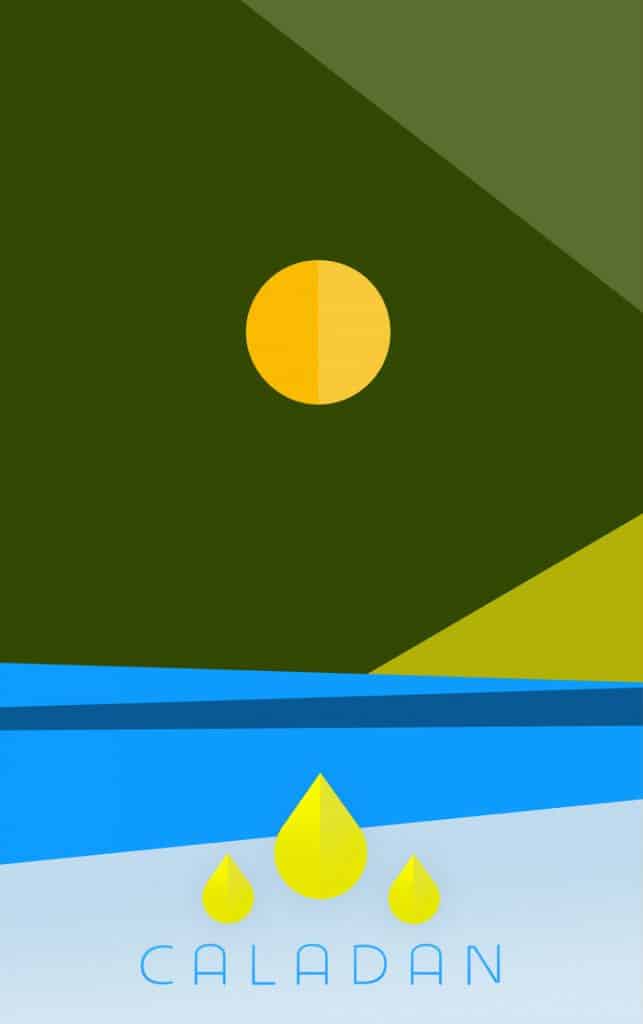 Spice Trade
Artist: Brady Terry
Visit Scenic Arrakis
Artist: Alan Tippins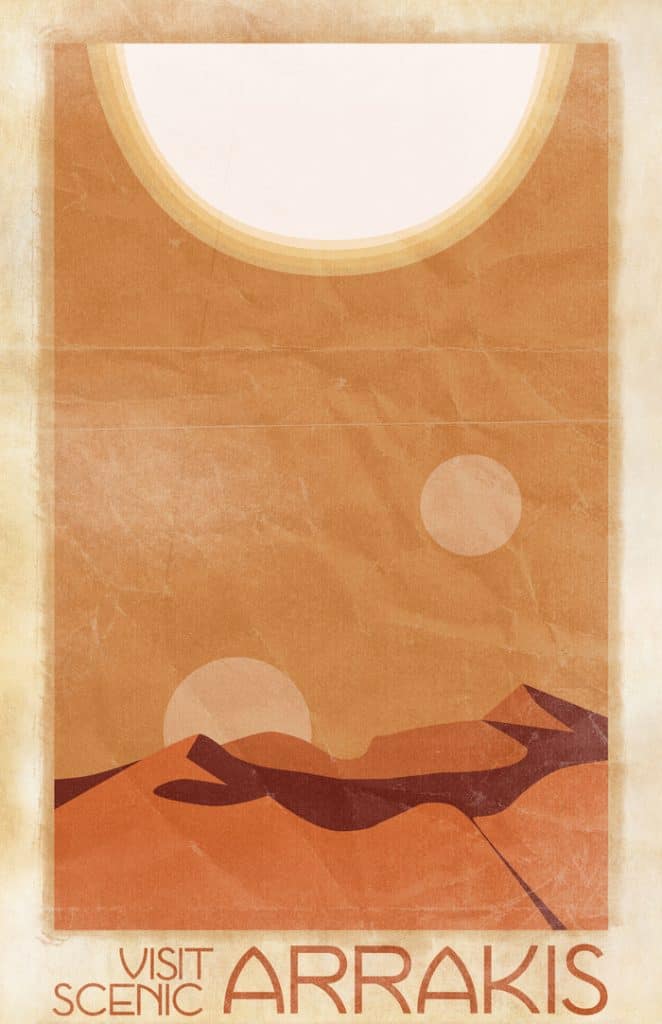 Sands of Arrakis
Artist: Akreon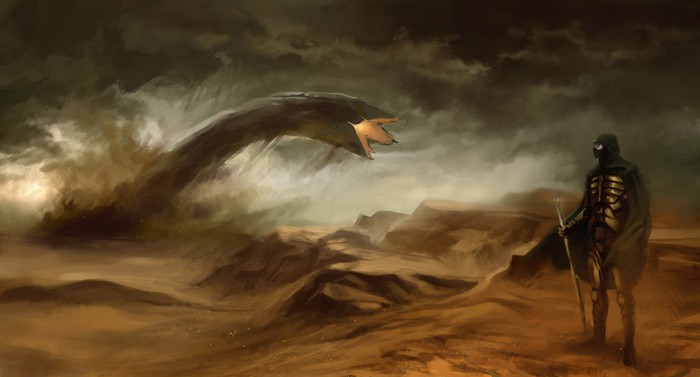 Arrakis
Artist: Nicholas Hyde

Malum (sandworm)
Artist: d.n.a.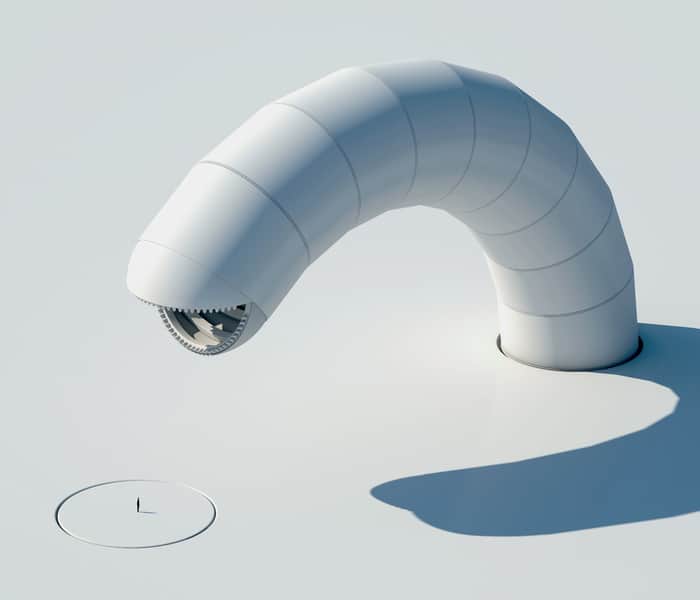 The Harkonnens
Artist: Collectif PinUp!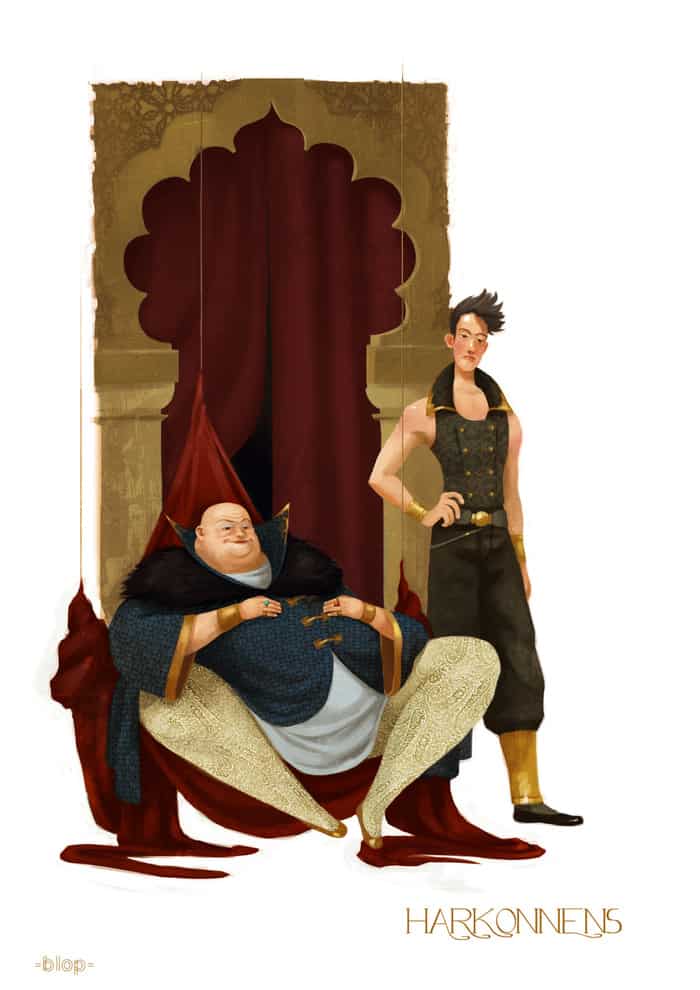 Dune Planet Arrakis
Artist: Barrett Biggers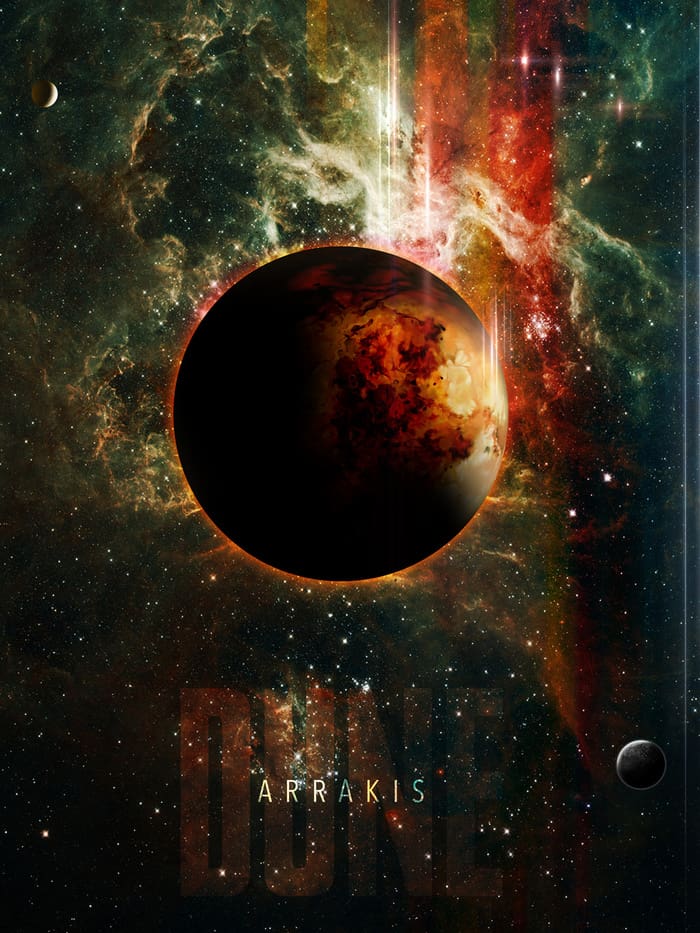 Dune
Artist: Ivo Matic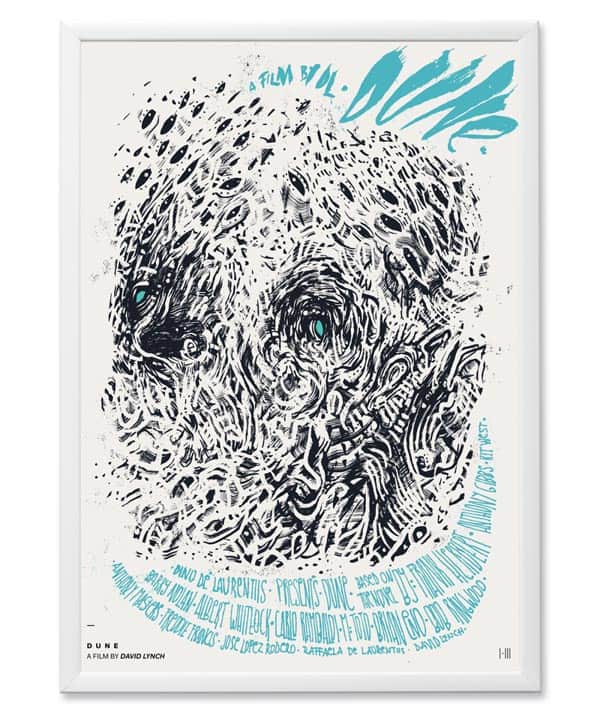 Red Spice (Dune versus Red Bulle)
Artist: Optimapress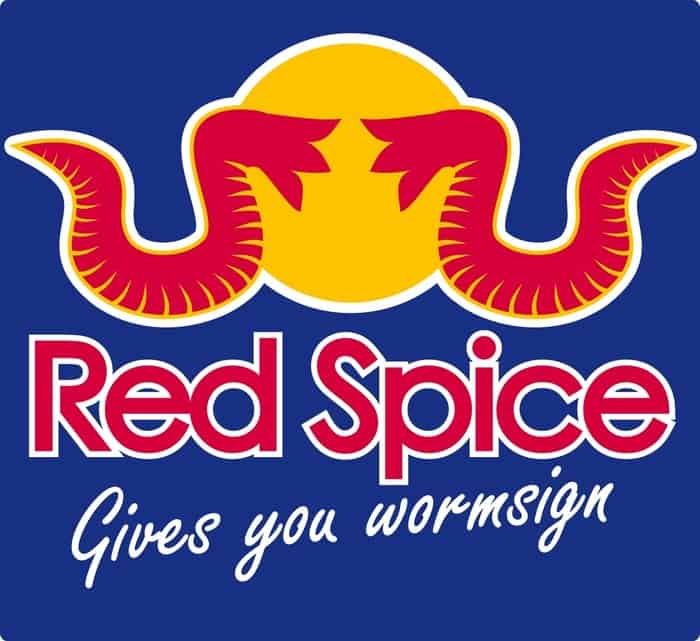 Harkonnen O'Brien
Artist: Susan Williams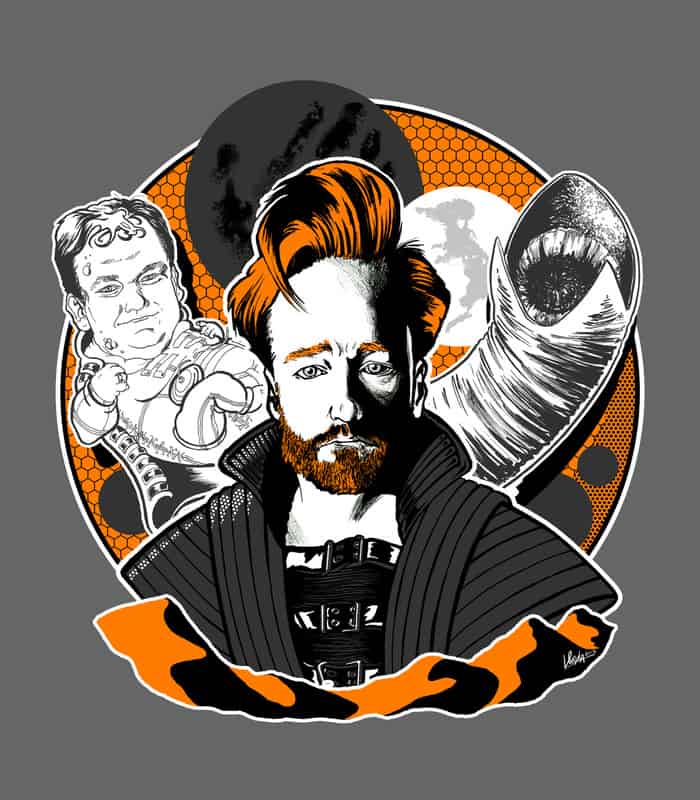 The Sleeper Awakens
Artist: Serge-o-sketch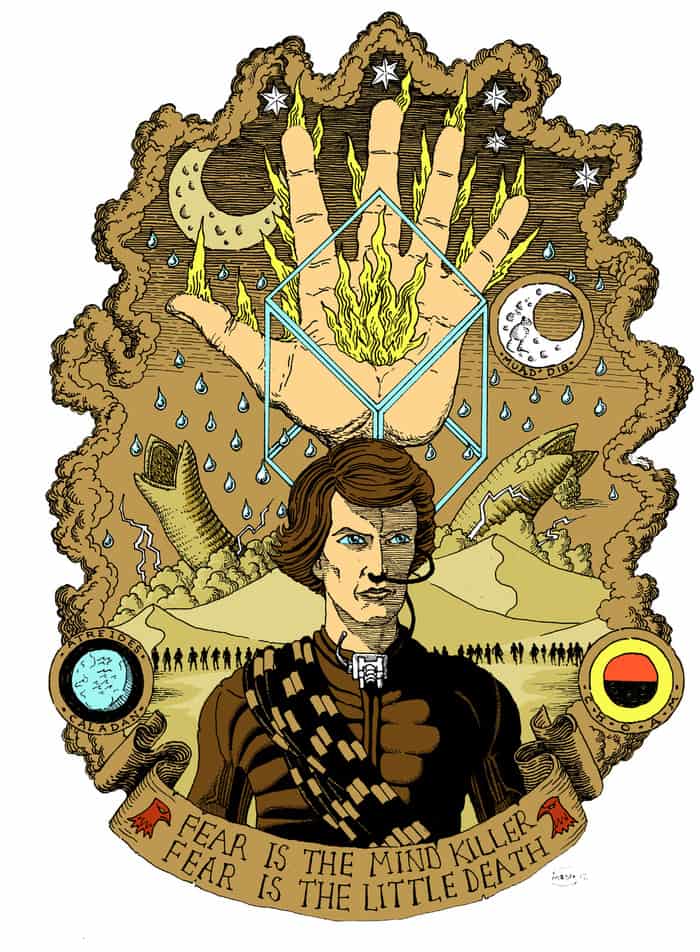 Sandstorm On Arrakis
Artist: Jeremy Fine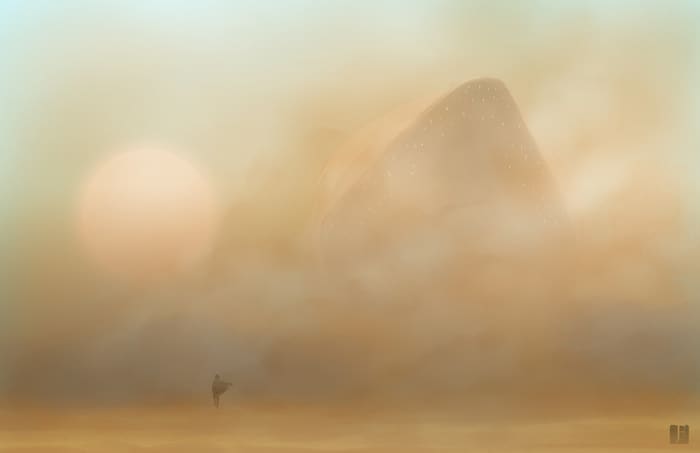 Greetings From Dune
Artist: AJ Masthay
BONUS: Kyle MacLachlan (Paul Atreides) and Sting (Feyd-Rautha Harkonnen) 30 years later
Kyle MacLachlan and Sting recently met and not just 30 years after the Dune premiere, but also at the location where it premiered, the John F. Kennedy Center for the Performing Arts in Washington D.C.
BONUS: Santa riding a sandworm – Happy Dune Holidays!
Artist: Noah Patrick Pfarr