Ever since I saw my first terrarium, I was in love with the idea of a little enclosed world in a glass container. I applied my love of worlds in pop culture with the contained spaces of terrariums to bring you Pop Terrariums.
Not just because it's National Pie Day today but because it looks so incredibly enchanting, Welcome to Twin Peaks would like to highlight one particular piece from Nicole Gustafsson's solo show.
Slice Of Pie And Damn Fine Coffee (Twin Peaks)
"I included Twin Peaks in my Pop Terrariums art exhibit at Gallery 1988 because it's fast growing to be one of my favorite TV series," the artist tells us. "Every time I watch Twin Peaks I notice something new —an interaction between characters, a phrase someone said, even just listening to the music themes come and go add to the mystery."
It makes perfect sense to use a glass pie dome for a Twin Peaks themed terrarium, but Nicole has additional reasons why she went for this image: "The diner in the series is one of the locations that I kept coming back to for inspiration. And I too love a great piece of pie and damn fine coffee."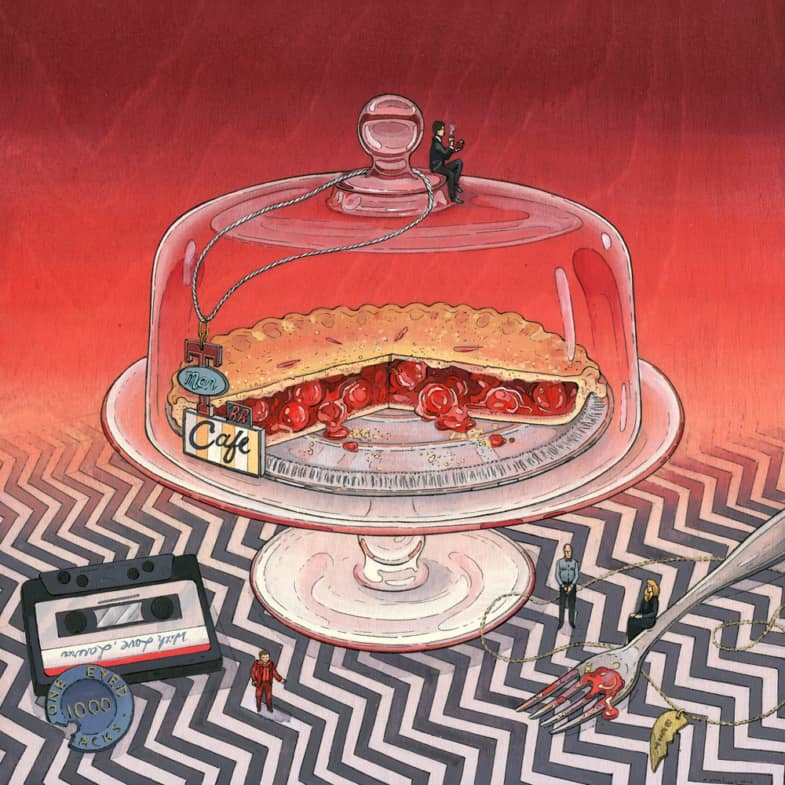 The exhibition runs through the end of January at Gallery 1988 East in Los Angeles. Check out more of her work below, including one terrarium inspired by David Lynch's Dune. Originals and limited prints are available here.
The Spice (Dune)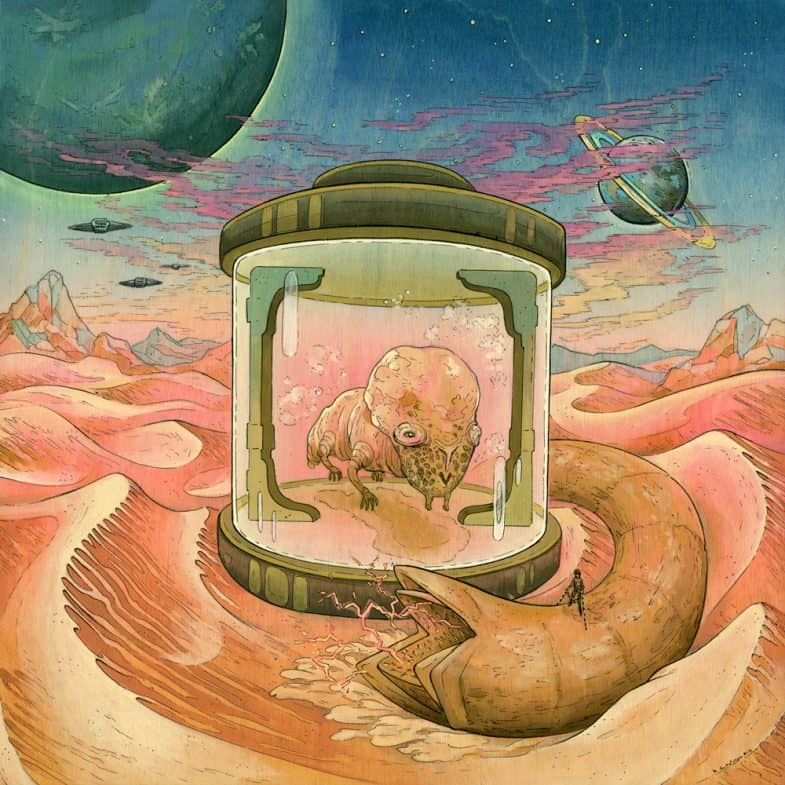 Recently Deceased (Beetlejuice)
Let's Dance (Labyrinth)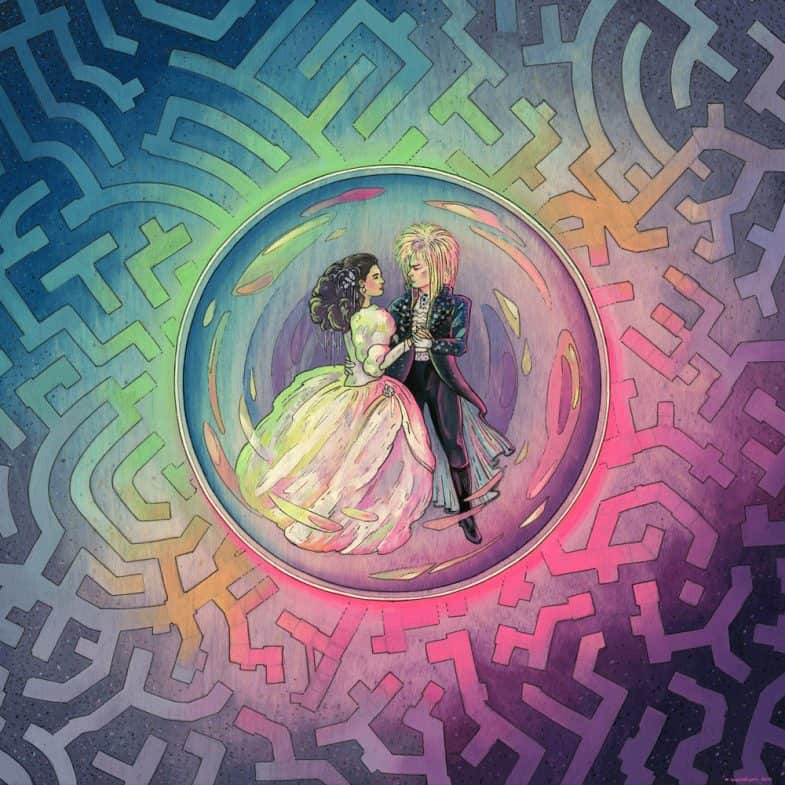 I'm A '90s Girl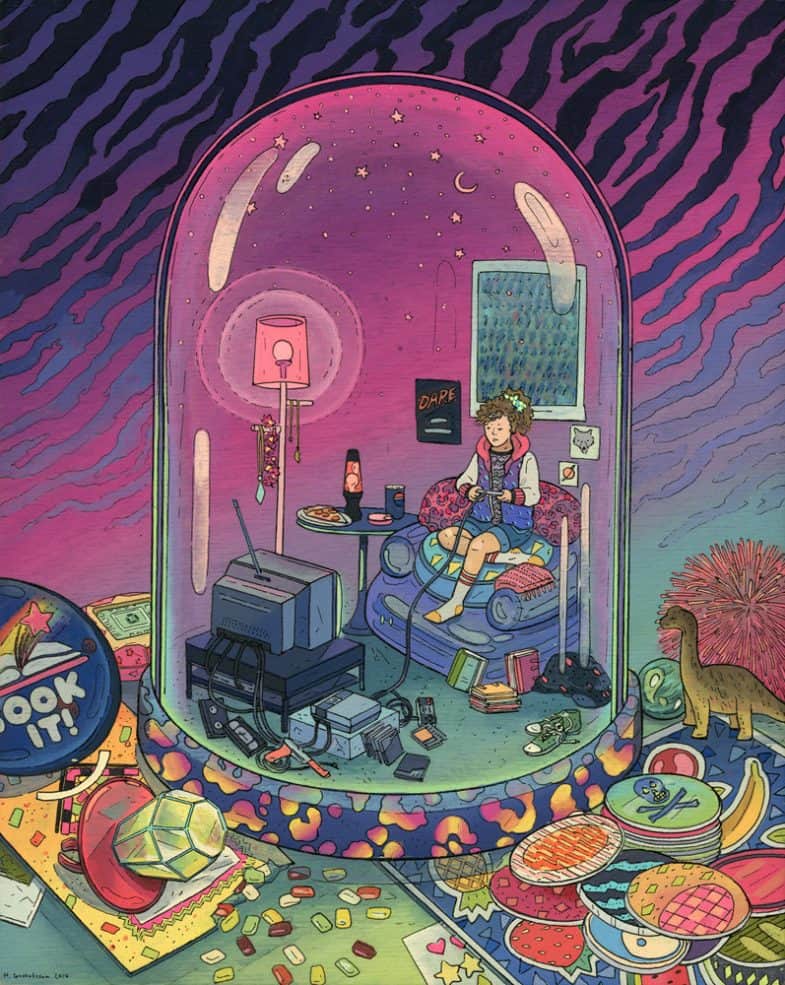 Get A Clue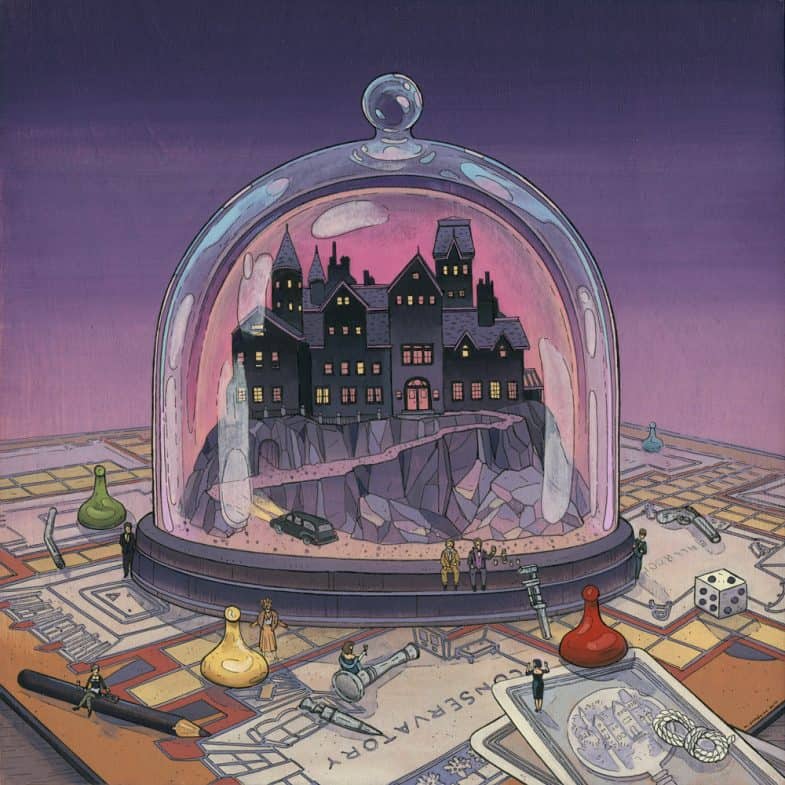 A Christmas Story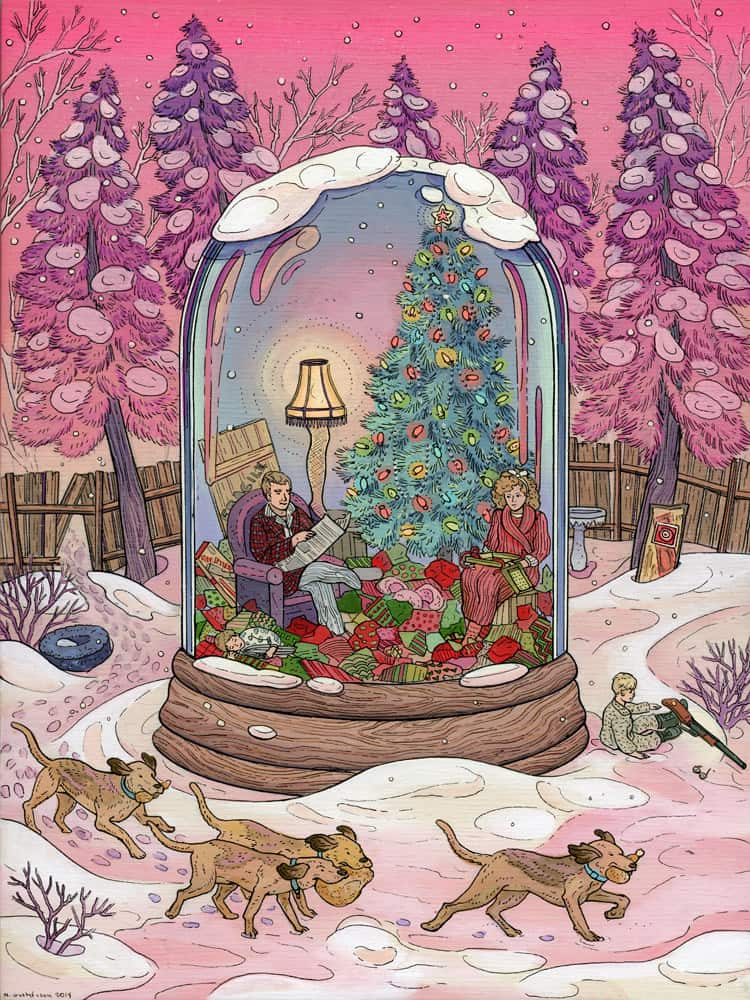 A (The Addams Family)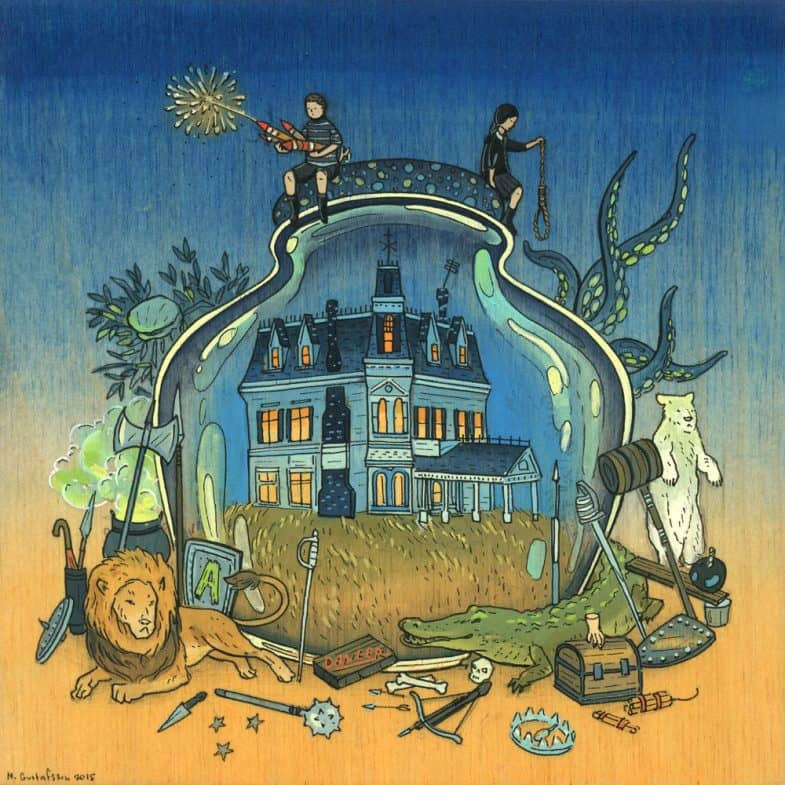 World Warriors (Street Fighter II)
The Crane (Karate Kid)