"I'm not a prostitute… I just play one in the movies."
It's a line Yvonne Roberts jokingly used in the clubs during the '90s. You probably don't recognize her name, but the actress appears within the first four minutes of Twin Peaks: Fire Walk with Me. Billed as "First Prostitute" in the credits (a role that's in her own words "almost too small to mention."), she's one of the two prostitutes and a bus driver getting arrested by the FBI in front of a school bus full of screaming children.
Yvonne joined the Welcome to Twin Peaks community years ago and over time has shared several stories and personal polaroids from the set, which are now bundled below.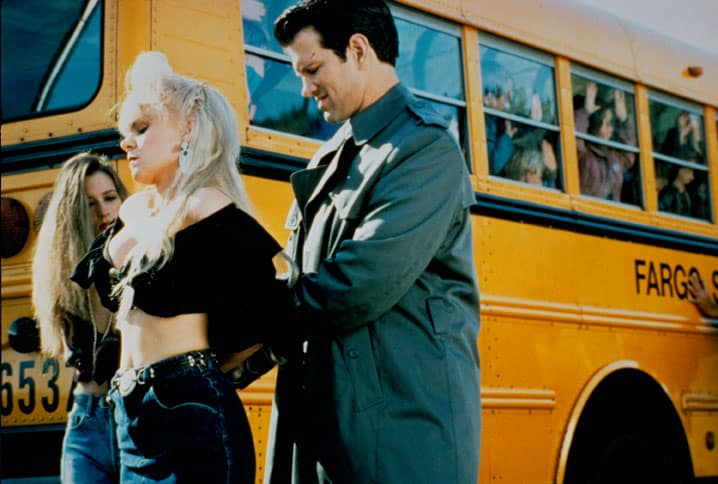 Yvonne had the honor to get handcuffed by Chris Isaak, but she didn't know who he was at the time. She actually thought Wicked Game was a Roy Orbison song and that the guy in the video was a model lip-syncing the lyrics! "He is a charmer that guy," Yvonne says of the singer turned actor, even though the 'charmer' lost the key to her handcuffs after he had already cuffed her! "The key… Poof! Gone!" Just like FBI Special Agent Chester Desmond later in the movie. "Thankfully, there was a cop there to uncuff me. When we finished the take, everyone rushed up to congratulate me."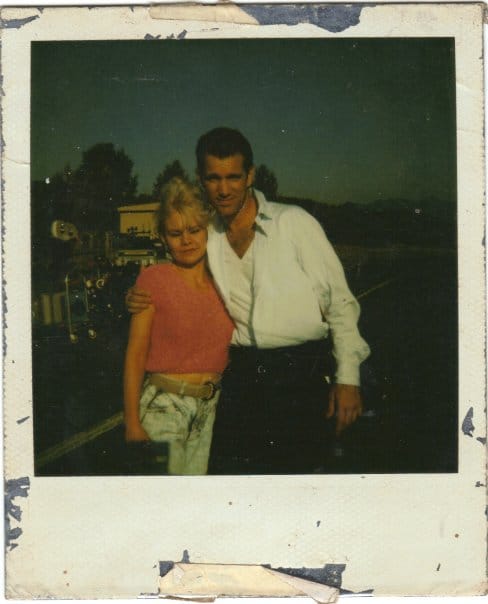 "Chris Isaak after filming our scene and back in our regular duds."
"If you have never been to one of his concerts: GO! [Chris Isaak] is a fantastic entertainer and boy does he swoon the girls! More like whips 'em into a frenzy! That alone is worth the ticket!" After attending one of his concerts, Yvonne got him to sign her Twin Peaks: Fire Walk with Me poster backstage: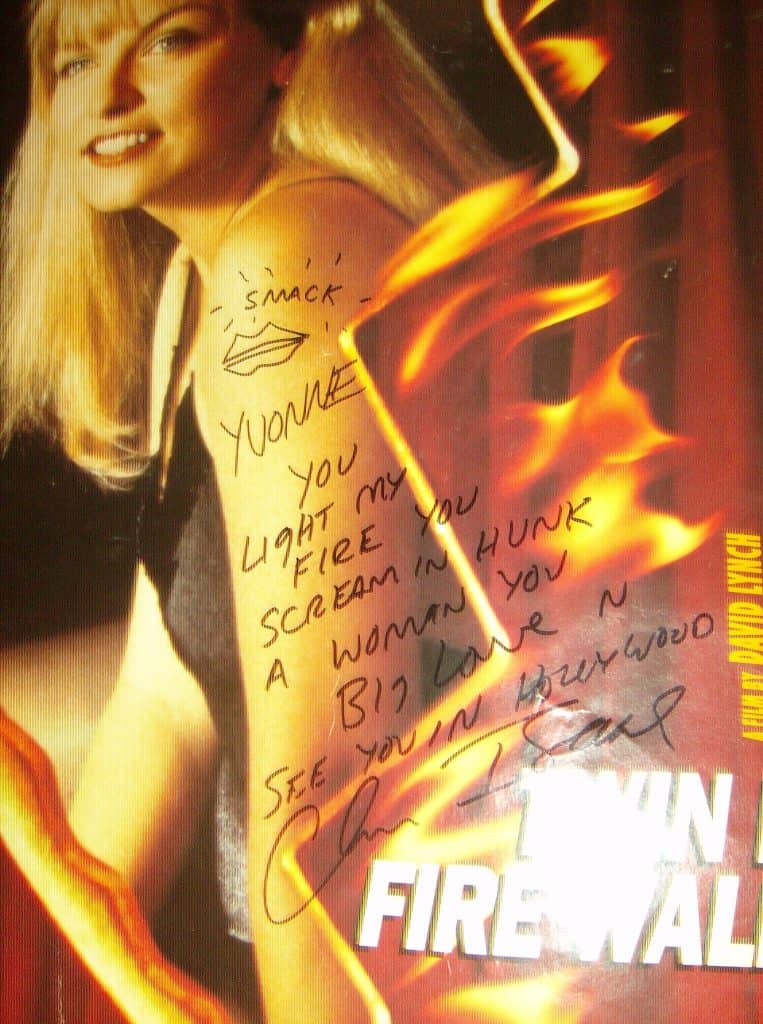 It was a surprise for Yvonne to be cast in the first place. "I am not an actress by trade. I worked for a stripping telegram service, kind of like a singing telegram service. My boss got a call from the casting agency that they needed a busty blonde to play a prostitute." Now where have we heard a straightforward casting call like that before? "I thought it was a joke when I was approached about it. Almost didn't go."
For the casting, she had to go and meet David Lynch at the Cabrini Towers hospital, a former Catholic hospital in Downtown Seattle, where they were filming Phillip Jeffries' visit to the FBI Regional Office in Philadelphia. Can you imagine being down the hall waiting for David Lynch while this powerful scene is being filmed? "I will never forget that memory as long as I live. It was a lot of hurry up and wait. In between the shots in the scene, I was walked down to a break room where they had coffee and doughnuts. I had to walk past David Bowie. My legs felt like noodles! I have been a fan of David Bowie since day one."
After about four hours of waiting for David Lynch, the director said she was perfect for the role and surprisingly invited her to stay for dinner with the crew. "The chef that was preparing the meals for the cast and crew was so gracious and made me feel right at home and introduced me to everyone. Got goose bumps when the make up artist informed me she was brushing my hair with the same brush she used on David Bowie. When it came time for filming a few days later, I felt comfortable being there."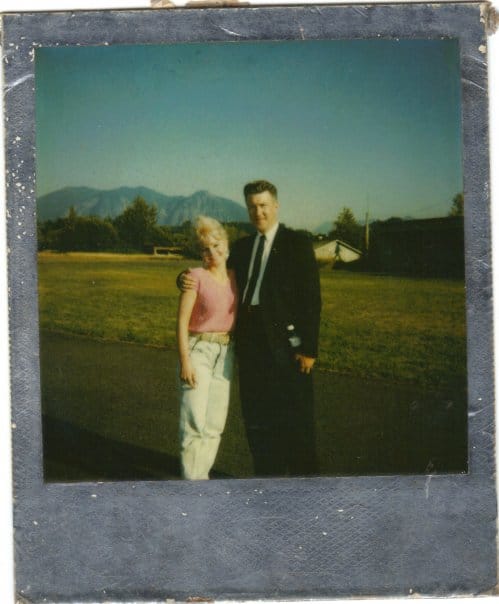 "David Lynch made everyone feel at home and an important part of his project."
The airport where they filmed a few days later (yes, the bus is actually parked next to an airport runway and a short walk from the airport hanger where we see Lil the Dancer's wonderful performance) was one of the airports Yvonne's father flew out of as a King County Sheriff. "It was near our 150 acre ranch we lived at in the '60s in North Bend, right in front of Mount Si. I hadn't been back there since my father passed away in '66, so it was a very special synchronistic nudge from the universe for me. From what I understand, David Lynch has a gift for arranging those kinds of experiences."
After filming a few takes, David Lynch even gave her a line. "I want you to say: BECAUSE I SAID SO!" Unfortunately, the line ended up on the cutting room floor and it's one of the missing pieces that isn't even in The Missing Pieces. It doesn't matter for Yvonne though. "Seems like yesterday that I was ever so fortunate and honored to be in Twin Peaks: Fire Walk with Me, and work with such a gifted cast of artists from on the screen to behind the scenes. All were in concert with David Lynch's creative mastery."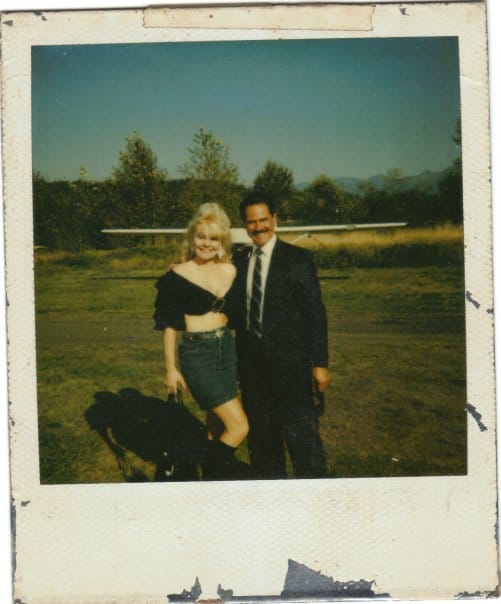 Yvonne with another extra called Brian (last name unknown)