The Maharishi University of Management has let us know they're giving away a full scholarship to the David Lynch MA in Film for the 2014-2015 school year.
To be considered, you have to submit an original film of up to ten minutes in length before the June 21st deadline. David Lynch will personally view the top six submissions and select the winner! More details about the competition and the specific requirements can be found here.
Visiting lectures and guest speakers for the program the past year included Richard Beymer, Jim Carrey, Leigh Badgley, Bill Borden, and many more. In addition, the David Lynch MA in Film students and faculty spent two days in the Hollywood Hills meeting with David Lynch in his home studio.
"In these sessions, David shared many practical and inspiring thoughts with the students about the world of film and media and about consciousness. David also agreed to watch the students' thesis films when they are finished, and he agreed to make a cameo speaking appearance in the forthcoming feature-length mockumentary comedy We'll Know When We Get There by students Jake Dilley and McManus Woodend. The students filmed Mr. Lynch's cameo appearance then and there."
Sounds like fun, right? And there's this photo to prove it!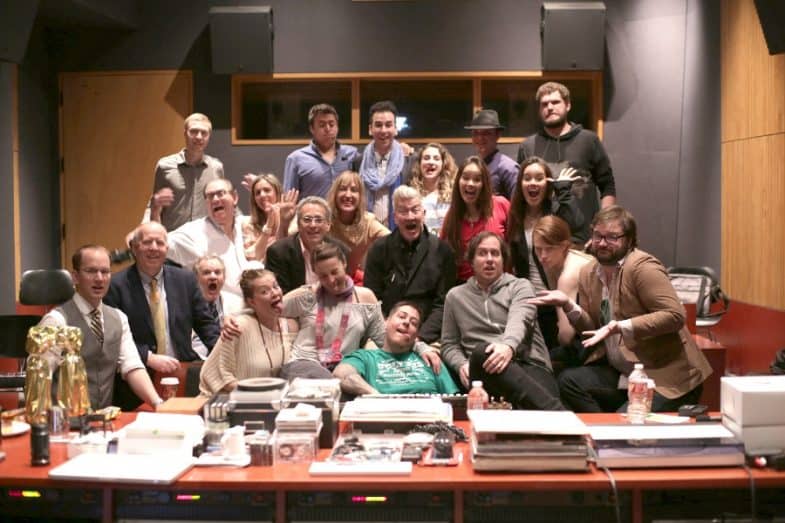 What are you waiting for? Go win a full scholarship to the David Lynch MA in Film! And tell them Welcome to Twin Peaks sent you.