https://www.youtube.com/watch?v=SqV41XH_dLI
How does a David Lynch movie taste?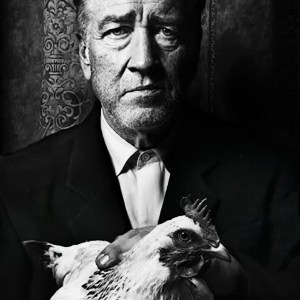 It might be a surreal and therefor very appropriate question, but David Lynch fans near London will actually be able to find out the answer. On June 6th 2013, The Artist Dining Room will host "an evening inspired by the multi-faceted surreal realm of artist, director, musician and Eagle Scout, David Lynch."
The menu, carefully crafted by chef Matthew Phelps, includes Waldo's Lament as a starter, Henry's (Ir)regular Chickens and 'I'm not an animal!' (v) as the main courses and, what else, cherry pie and coffee (but backwards!) for dessert. The night will be hosted by suave Benjamin Louche of The Double R Club fame and will also feature Lynchian installations and performances.
Date: Thursday 6th of June 2013, 7:30pm
Venue: Sunbury House, 1 Andrews Road, London, E8 4QL
Tickets: £36.50/person (more info)
Let's do a little brainstorm: what kind of food should they serve in a David Lynch themed restaurant?
UPDATE: Here's the full menu

Starter
Waldo's Lament
Savory doughnuts with smoked pigeon ragout and chili sauce
Savory doughnuts with smoked aubergine ragout and chili sauce (v)

Main
Henry's (Ir)regular Chicken
Roast Poussin with spiced quinoa and 'grandmother's fingers'
'I'm Not an Animal' (v)
Aubergine 'log' stuffed with quinoa, 'grandmother's fingers', feta and soft herbs

Dessert
Cherry Pie and Coffee Backwards
Coffee cake with cherry milkshake"
BONUS: Would you eat any these David Lynch cake pops?