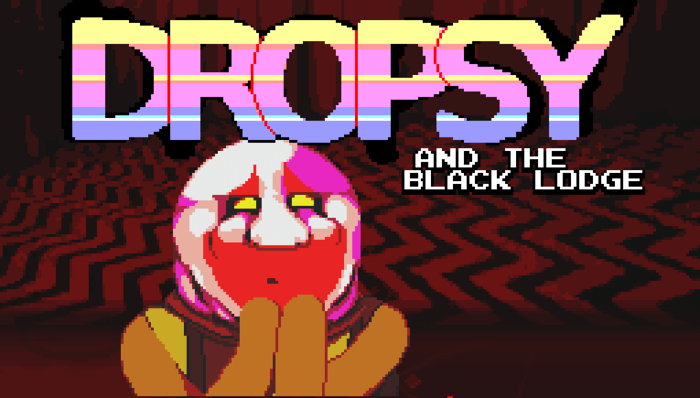 The Dropsy and the Black Lodge video below is a promo for Dropsy, a currently ongoing indie game campaign on Kickstarter. The minigame shown in the promo was briefly playable on Halloween, and it will probably make a return in a few weeks, but here's the run-through in case you missed it:
Don't mistake this video for the actual Dropsy adventure game, because although heavily inspired by the show, the Twin Peaks influence will be slightly less obvious.
"Dropsy has a Lynchian dreamworld," designer and composer Jay Tholen told Welcome to Twin Peaks. "The game takes a lot from Twin Peaks mechanically: small town mystery, a dreamworld and more going on than it seems," Jay adds, "and I definitely want to give it the same feeling." Who knows, a few Twin Peaks characters might makes cameos in the background?
Check out Dropsy on Kickstarter and chip in if you want to help its creators.
Finally, here's Jay's chiptune song used in Dropsy and the Black Lodge, called In The Lodge of the Crimson King. You can download it for free!