Oops! No results, try changing your search!
As many Twin Peaks collectors know, the original LP editions of the Soundtrack from Twin Peaks and Twin Peaks: Fire Walk with Me are rather hard to find and usually pretty expensive when they pop up on eBay. But Death Waltz Recording Company is here to help fans of the analog sound, as they are about to reissue both '90s albums.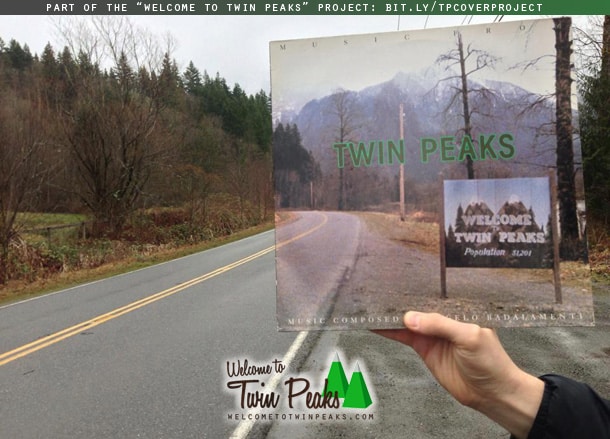 The Soundtrack from Twin Peaks will be pressed onto a red, cherry-colored vinyl. Angelo Badalamenti's soundtrack for the movie —the best soundtrack ever and not just according to me— will be released on a coffee-colored record. We all know Dale Cooper takes his coffee black as midnight on a moonless night, but let's assume they won't go for the standard color of vinyl and rather something brownish.
Expect a release date and photos of the David Lynch approved artwork soon. Label head Spencer Hickman assured us they'll press enough copies to go round!
If there are any vinyl copies of the '90s releases available on eBay, you'll find them here. And for those wondering: the Season Two Music And More album has never been released on vinyl and there are currently no plans for such a release.
LATEST UPDATE (August 2016): The soundtrack from the TV series is out now! Pick one up at your local record store in September, or pre-order for September delivery from Amazon, Amazon Canada, Amazon Germany, Amazon Japan, or Zavvi (UK and the rest of Europe). The Twin Peaks: Fire Walk with Me release, with liner notes from Mark Kermode, is expected before Christmas 2016.
How the Twin Peaks Theme and Into The Night sound on vinyl
Thanks to Vinylkaboom for both videos!
https://www.youtube.com/watch?v=JmqpNIejErA
https://www.youtube.com/watch?v=PKW4UyYF5os
Via Exclaim.ca. Hat tip to Alison and everyone else who forwarded me this info.