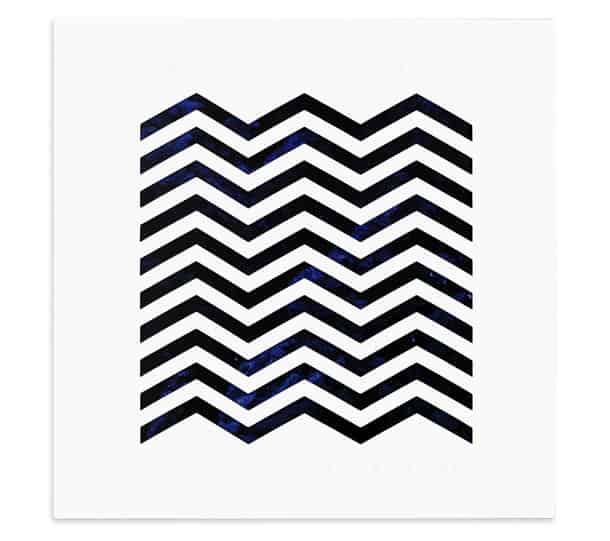 "I'm glad that after 25 years, Death Waltz Recording Company has re-released the original soundtrack for Twin Peaks for a new audience to enjoy. This is my defining work as a composer and I'm happy it will get a fresh listen."
—Angelo Badalamenti
Ever since it was first hinted by by Death Waltz Recording Company, record collectors have been yearning —often audibly— for the vinyl reissue of Angelo Badalamenti's original Twin Peaks soundtrack. Two years in the making, and 26 years after its original release in September 1990, the re-release is ready to hit the stores. Both online on August 10 at 12 PM (CST) via Mondotees, and in retail stores worldwide on September 9. One version, no limited variants. Select participating stores listed below will even hold a Twin Peaks coffee and pie event on Tuesday, September 6th, with a preview sale of the soundtrack.
UPDATE: The first pressing of the record is sold out online. Pick one up at your local record store in September, or pre-order for September delivery from Deep Discount, Amazon, Amazon Canada, Amazon Germany, Amazon Japan, or Zavvi (UK and the rest of Europe).
Today, Welcome to Twin Peaks is excited and honored to finally reveal the full package and details in premiere!
Twin Peaks – Original Score By Angelo Badalamenti LP
Back in print for the first time in 25 years, the record now comes housed inside a 425gsm gatefold sleeve featuring lyrics and liner notes by composer Angelo Badalamenti. The cover image by Sam Smith comes approved by director David Lynch himself.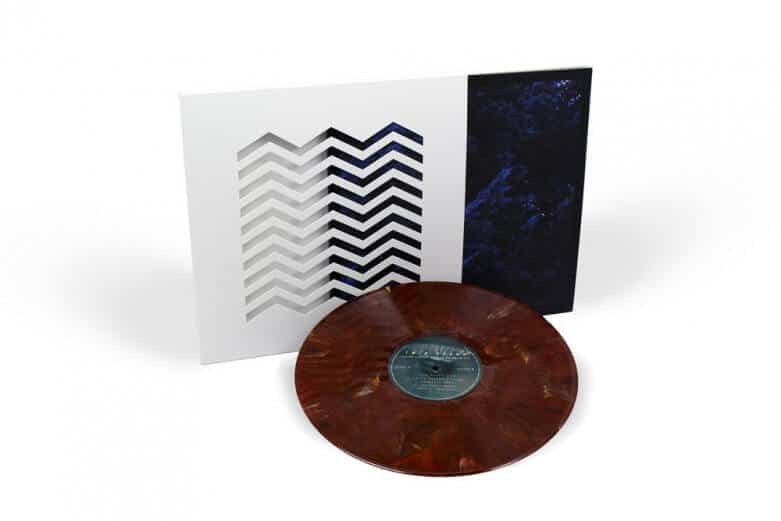 The gatefold sleeve is housed within a bespoke die cut outer jacket designed by Mondo's Jay Shaw featuring super subtle white spot varnish text.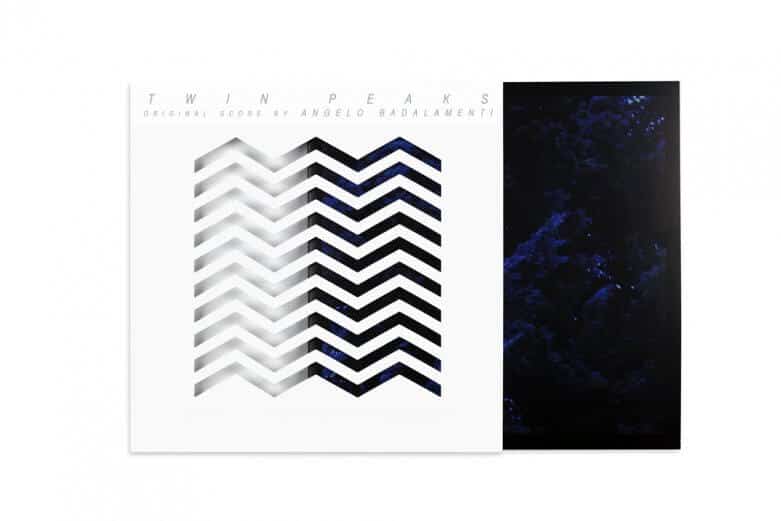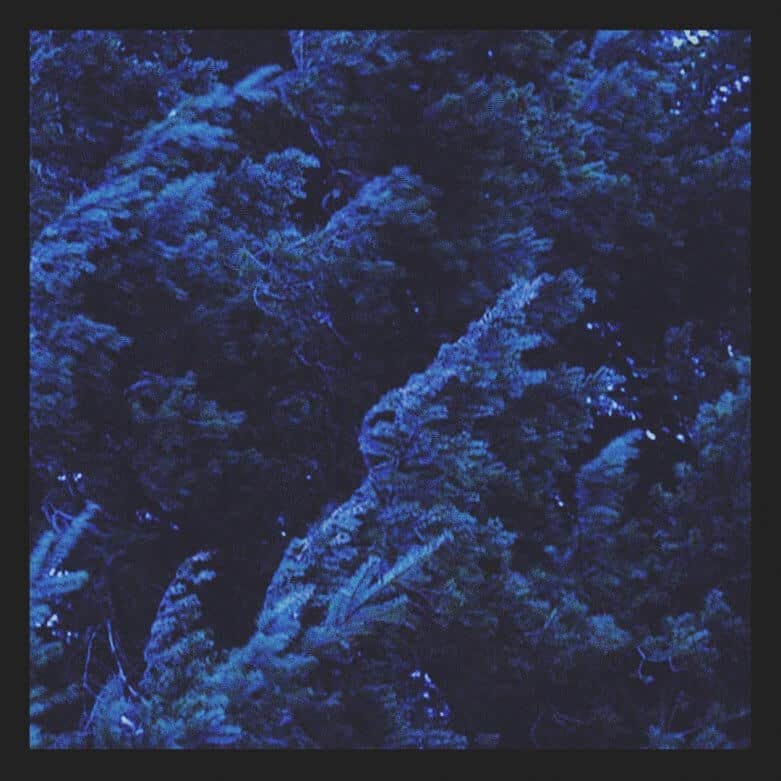 The whole affair is finished with a top loading obi strip and pressed on "Damn fine coffee" vinyl. Death Waltz went back to the Warner archives where Tal Miller cut brand new vinyl masters, and then worked with Rainbo to press the record on 180g vinyl for the best possible sound quality.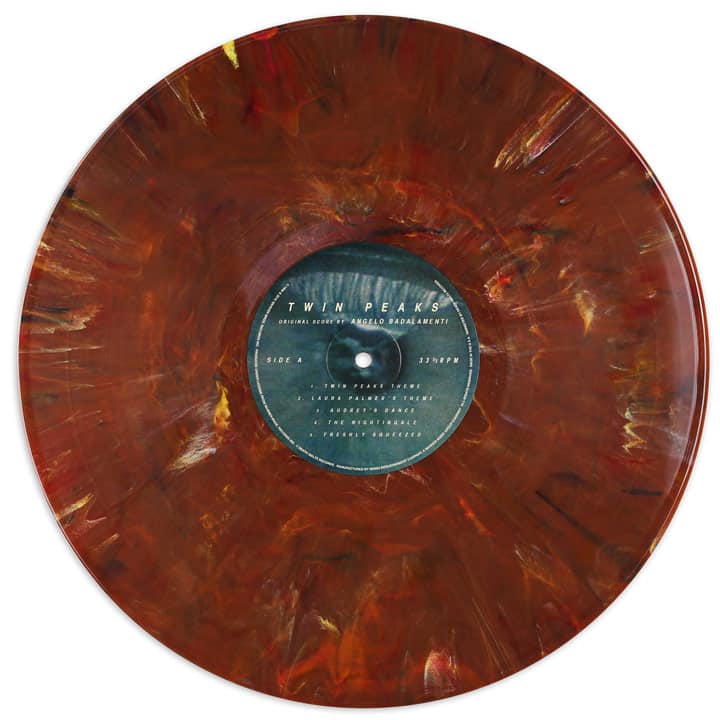 Side A
Twin Peaks Theme
Laura Palmer's Theme
Audrey's Dance
The Nightingale
Freshly Squeezed
Side B
The Bookhouse Boys
Into The Night
Night Life In Twin Peaks
Dance Of The Dream Man
Love Theme From Twin Peaks
Falling
Coffee & Cherry Pie Pre-Sale Evenings
Music Millennium – Portland, OR
Seasick Records – Birmingham, AL
Amoeba Hollywood – LA, CA
Burger Records – Fullerton, CA
Dark Delicacies – Burbank, CA
Redscroll – Wallingford, CT
Radio-Active Records, Ft. Lauderdale, FL
Park Ave CDs – Orlando, FL
Steelworker Records, Tampla, FL
Criminal Records – Atlanta, GA
Reckless Records – Broadway – Chicago, IL
Reckless Records – Wicker Park – Chicago, IL
Luna Music – Indianapolis, IN
Down In The Valley – Golden Valley, MN
Rough Trade – Brooklyn, NY
Darkside Records – Poughkeepsie, NY
Mississippi Records – Portland, OR
What Cheer Records + Vintage, Providence, RI
Grimey's – Nashville, TN
End Of An Ear – Austin, TX
Waterloo – Austin, TX
Easy Street – Seattle, WA
Scarecrow Video – Seattle, WA
Stoup Brewery / Seattle, WA
Rise, Bristol, UK
Hot Salvation Records, Kent, UK
Transmission, Kent, UK
Banquet Records, Kingston upon Thames, UK
Crash Records (at Ox Club), Leeds, UK
Sister Ray Ace, London, UK
Diverse Music, Newport, UK
Forever Records, Nottingham, UK
Truck Store, Oxford, UK
Bear Tree Records, Sheffield, UK
[Your record store participating? Leave the details in the comments to be added to this list]
Will this vinyl soon be part of your collection?
UPDATE: Angelo Badalamenti's soundtrack for Twin Peaks: Fire Walk with Me is also getting a vinyl reissue by the same record label, with an expected release in December 2016.
Facebook Live Vinyl Unboxing/Unwrapping Video