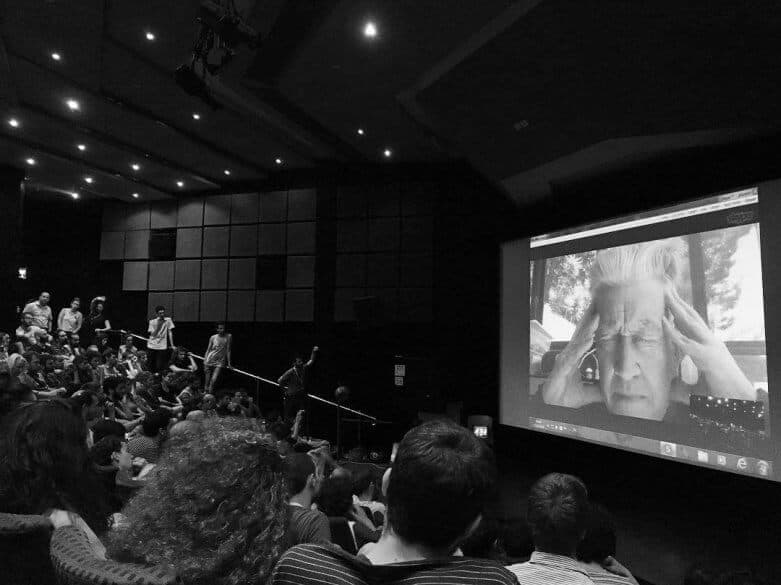 Last night at the annual TLV International Student Film Festival, which attracts hundreds of student film-makers from all over the world, a festive screening of Blue Velvet was followed by a 1 AM Skype call with its director, David Lynch.
From his home office in Hollywood, the man of the hour answered every question the audience threw at him. And while a recording of the Q&A has not surfaced yet, we know from audience member Neta Alexander that he had the following to say about the new Twin Peaks, which is currently in post-production with a projected premiere in the spring of next year:
Working on Twin Peaks again after so many years was one of the greatest experiences I ever had!
—David Lynch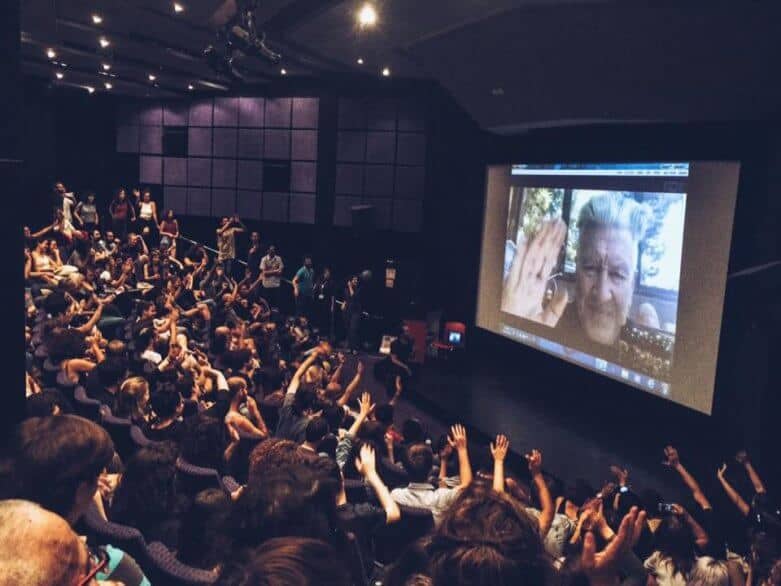 Also, from a video uploaded to YouTube, it appears that they've not started recording the new soundtrack yet.
[Big Dean Hurley and I] will be working together on some things for Twin Peaks… and working with the great Angelo Badalamenti.
—David Lynch
https://www.youtube.com/watch?v=EsNfr_2v5H8
That's all we have for now, though it's a treat to hear him mention the new series at all at this point. If you were at Tel Aviv Cinematheque and shot additional video, please share!
Here are David Lynch's closing words.
https://www.instagram.com/p/BGwhZlZmI5p/?taken-at=271699714