Stand by Me, Ferris Bueller's Day Off, Labyrinth, Aliens, Highlander, Short Circuit, The Hitcher…
Seems like all my childhood favorite movies are from 1986. And I hope you noticed I even left out Top Gun David Lynch's Blue Velvet!
Gallery 1988 in Los Angeles recently exhibited a group show called 30 Years Later with over 200 pieces of artwork inspired by movies released in 1986. Below you'll find all its Blue Velvet referencing works, beginning with the show's title piece starring dozens of 1986's movie characters in 100% Soft's signature kawaii style. Can you find Dorothy Vallens, Jeffrey Beaumont and the most adorable Frank Booth you'll ever see?
100% Soft – 1986
Giclee print, 19 x 13 inches, signed and numbered, limited edition of 50.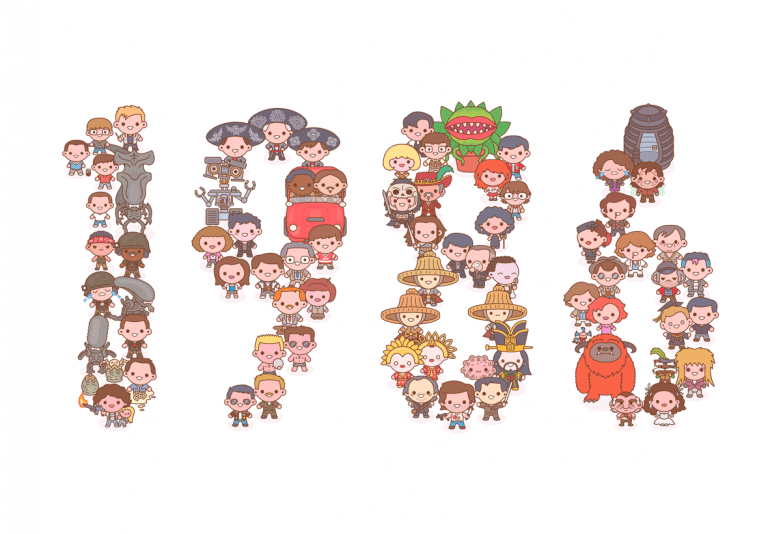 Beau Berkley – Candy Colored Clown
Markers and colored pencil, 8.5 x 11 inches, framed.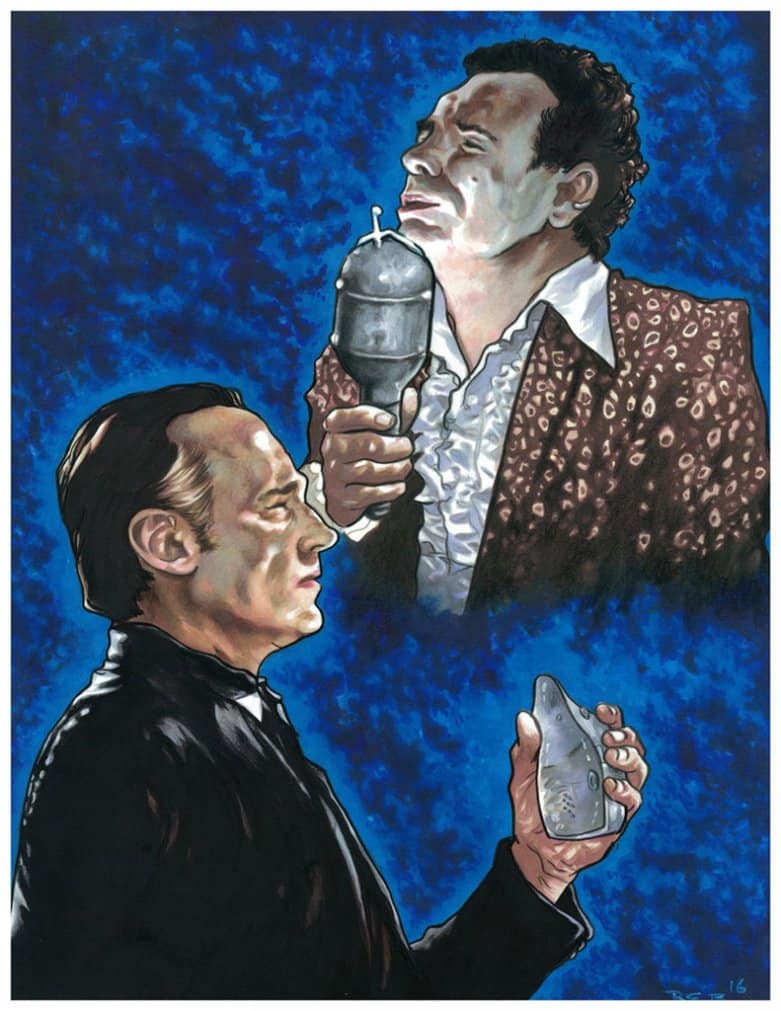 Audrey Pongracz – Until The Robins Come
Oil on linen, 11 x 14 inches, framed.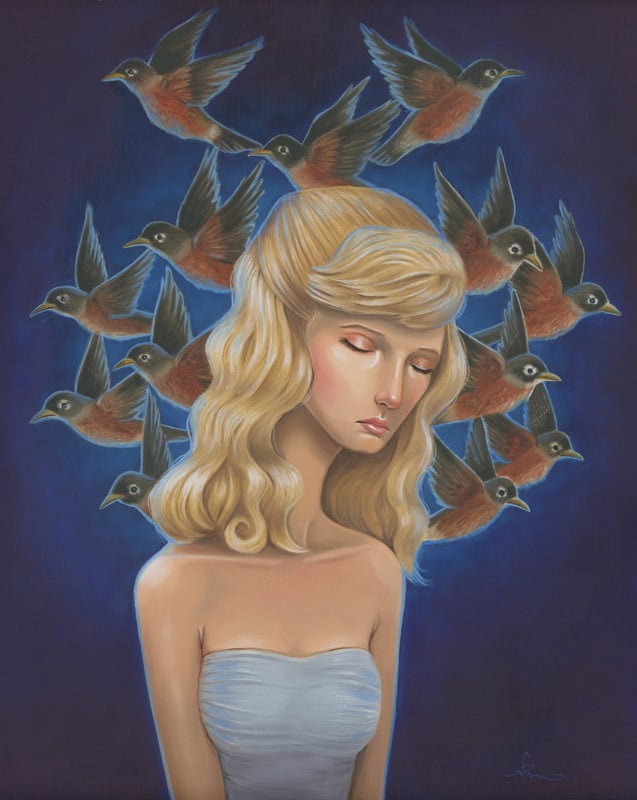 Andrew Trabbold – Babay Wants To F***
Digital print, 12 x 16 inches, unsigned, unnumbered.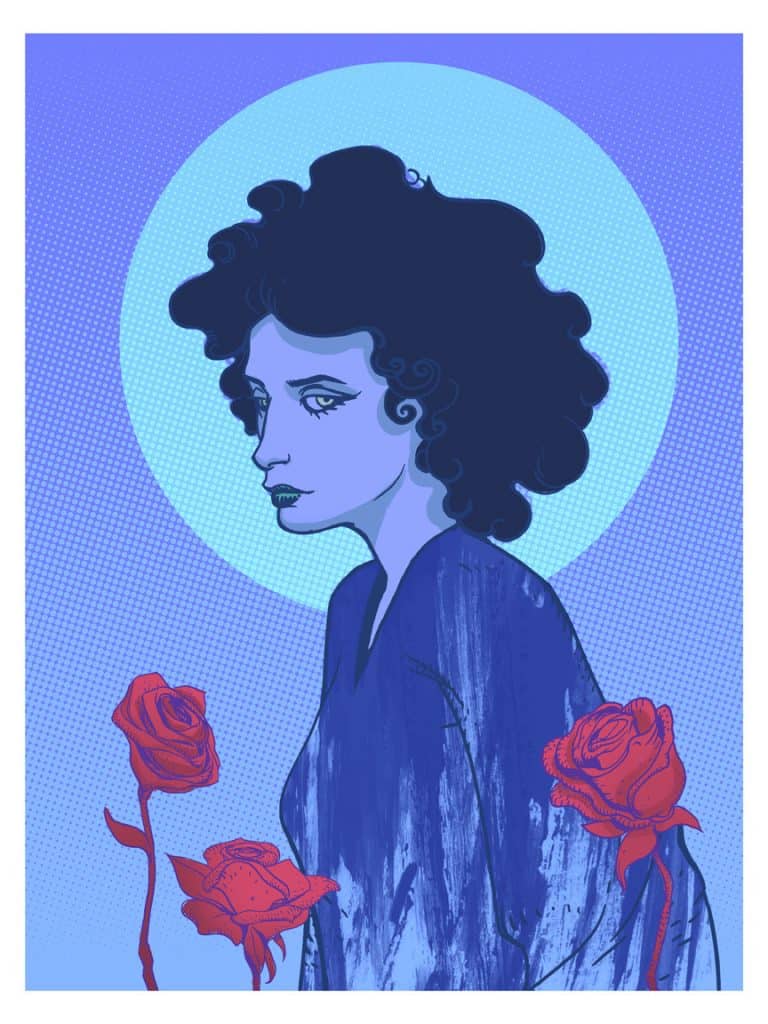 Dave Quiggle – Now It's Dark
Screenprint, 9 x 24 inches, numbered, limited edition of 60.

Epyon 5 – Here's To Your F***
Spraypaint on cut wood, 23 x 33 inches.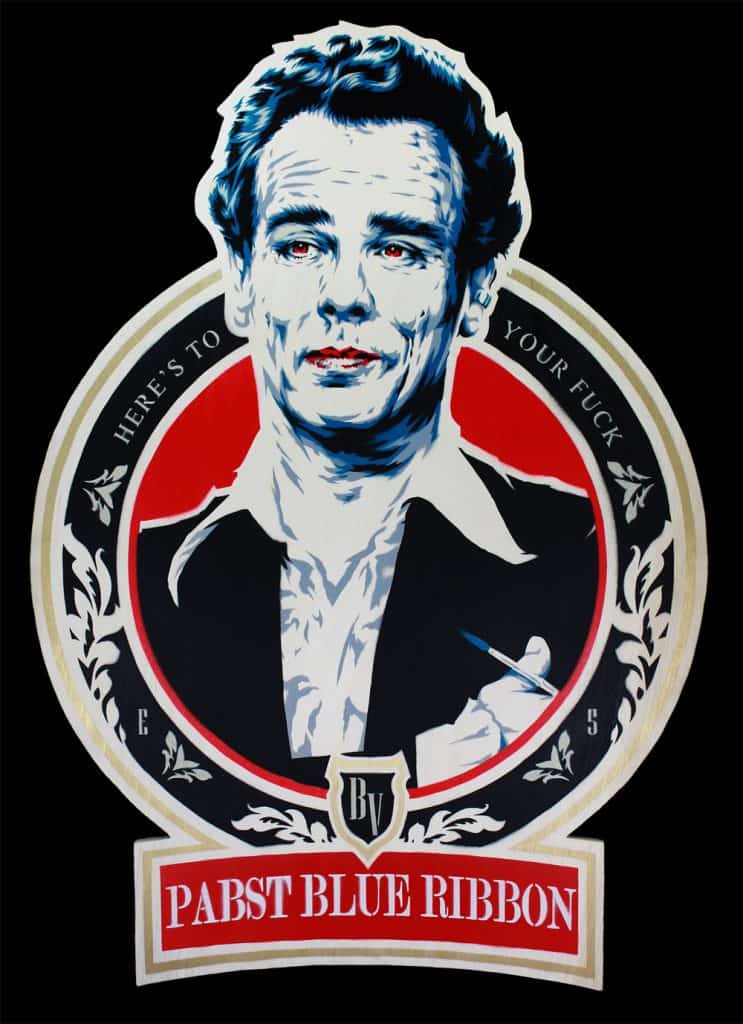 Mike Maas – That's A Human Ear All Right
Acrylic on wood and epoxy putty, 15.75 x 9.5 x 5.5 inches.