The new season(s) of Twin Peaks wrapped last Thursday and while work is all but over for David Lynch and his post-production team, the end of principal photography will soon be celebrated at a well-deserved wrap party. This is also the time when cast and crew give each other souvenirs, and thanks to one of them, we have detailed pictures of Kyle MacLachlan's wonderful Dale Cooper inspired wrap gift; an exclusive "Black as Midnight" coffee mug, an embossed leather coaster and a bag of Black Lodge coffee, which I assume is a very DARK roast.
In fact, the three collector's items can be yours as they are currently being auctioned on eBay. The cast member, a major and popular character in the original series who likes to remain anonymous, has received the wrap gift on the last day of filming and is happy to autograph any part of it for the buyer, personalized or not.
The eBay seller doing this as a favor to the actor has been verified by Welcome to Twin Peaks and the starting bid for these collectibles is $500. The auction ends on Saturday, April 23, 2016 at 8:25 PM EST.
"Black as Midnight" / Twin Peaks Cast & Crew 2016 coffee mug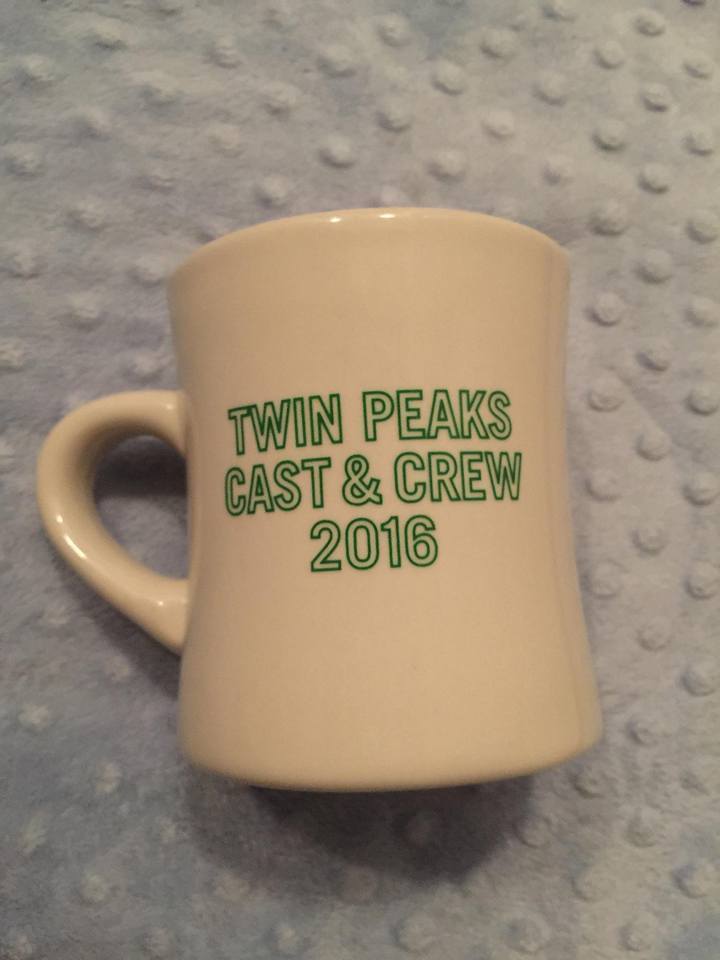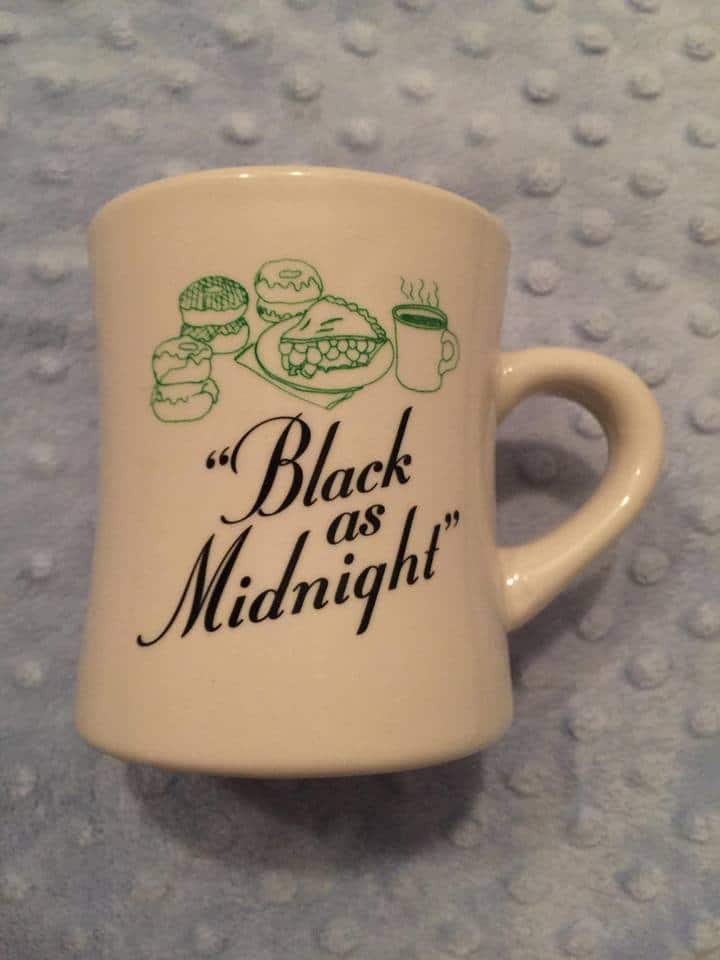 Black Lodge Coffee by Walla Walla Roastery
I wonder if this is Kyle MacLachlan's Brown Bear coffee repackaged, or a brand new blend? Disregarding the coffee, this is, excuse me, a damn fine label.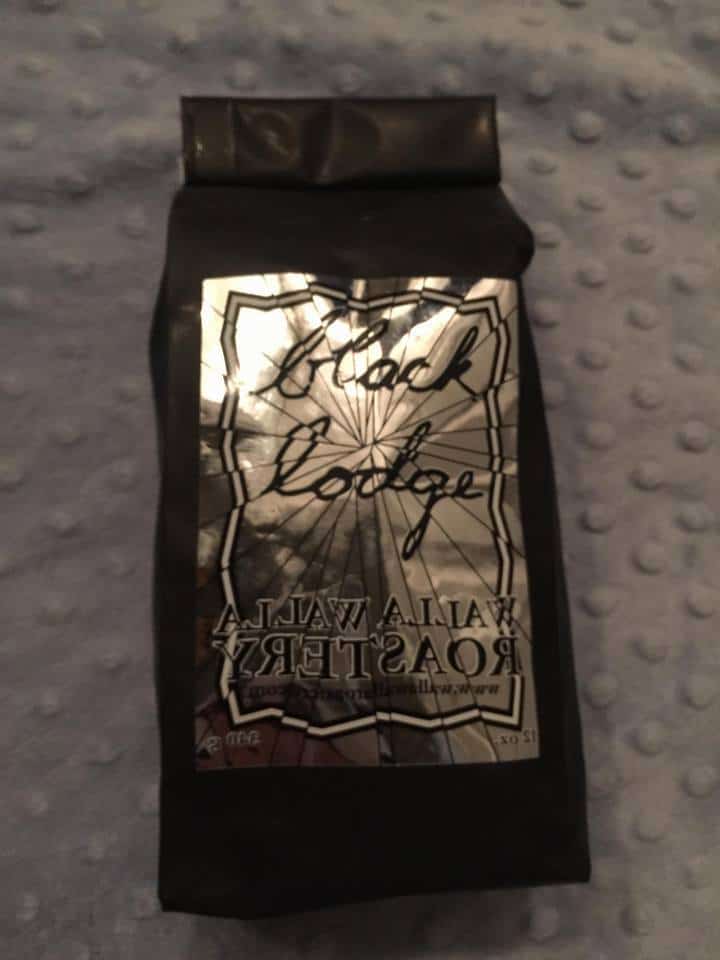 Damned good coffee… and HOT leather coaster
Surely, Kyle MacLachlan would get one of Dale Cooper's most famous quotes right, so beware of this coffee… and BOB!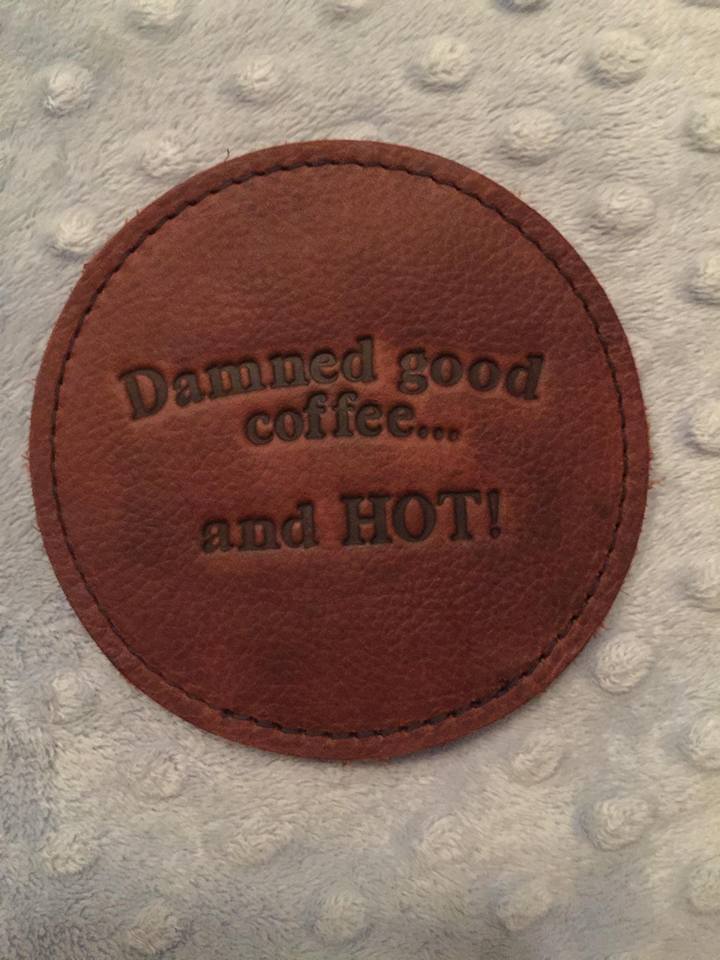 Bid on Kyle MacLachlan's rare Twin Peaks season 3 cast & crew gift straight from a cast member's collection here.