Noah Scalin, a Richmond, VA based artist, designer and author, is best known for Skull-A-Day, a Webby award-winning daily art project for which he creates skulls using all sorts of materials like broken vinyl records, coffee beans, pills, or a even whole pie (for Pi Day). That last one brings us to a series of Twin Peaks character portraits he recently made with, you guessed it, nothing but cherry pie filling!
The four delicious-looking pieces are part of an exhibition which opened during The Great Southern and they will also be published in Makeout Creek magazine. Prints of the cherry pie portraits are currently available at Chop Suey Books in Richmond, as is his Skull-A-Day book. Other books by Noah include 365: A Daily Creativity Journal (Amazon) and The Design Activist's Handbook (Amazon).
Also check out an older Dale Cooper portrait made at the actual Double R Diner (Twede's Diner in North Bend, WA) using their cherry pie.
Dale Cooper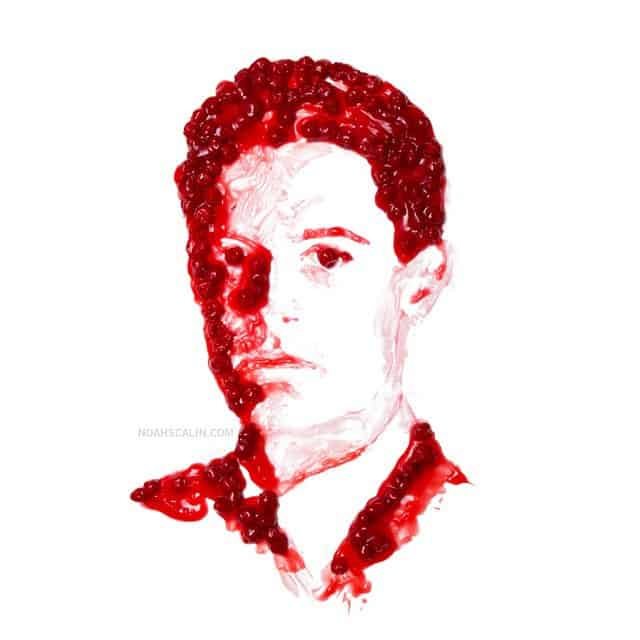 Audrey Horne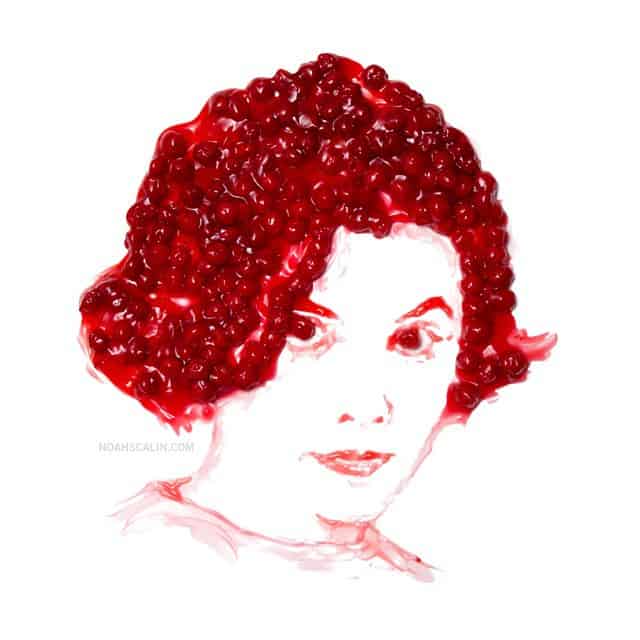 Laura Palmer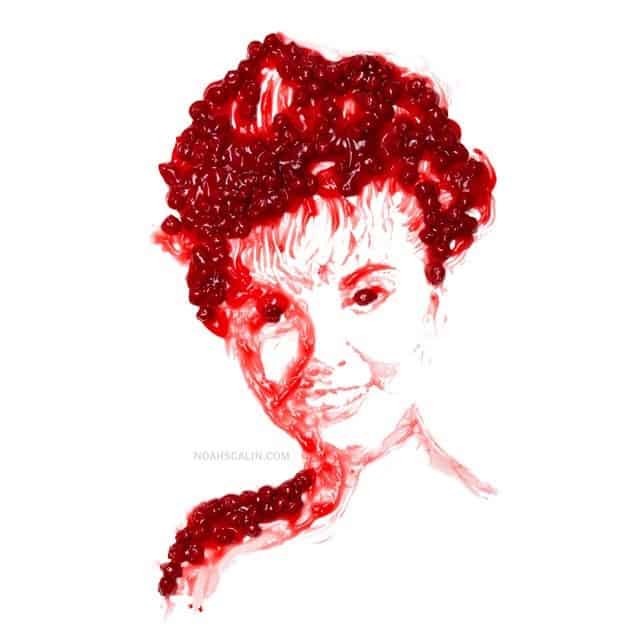 The Man From Another Place