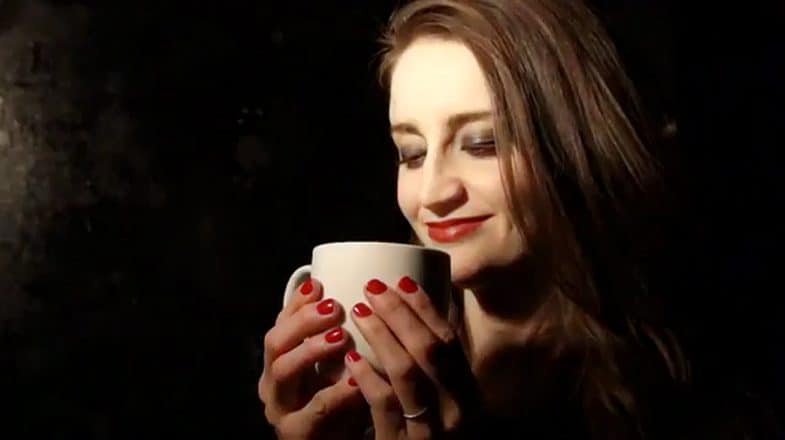 Special Agent Dale Cooper drinks a lot of diner coffee. That would be a house roast, so he would really like the David Lynch Signature Cup Coffee House Roast because he would enjoy the flavor of it and it wouldn't be acidic or bitter. And he would probably order several cups.
—David Lynch (via Vice)
The entire series of Twin Peaks is probably the greatest coffee commercial ever made. So when David Lynch launched his own line of coffee in 2006, it didn't need much promotion; we knew it would be damn good even before tasting a single cup. In fact, fans made commercials for David Lynch's Signature Cup Coffee years before he created the first official one (he did direct the infamous Georgia coffee commericlas in the early '90s). Below are all the David Lynch coffee commercials ever made, both official and fan-made.
Oh Yeah
Let's start with an official one created by David Lynch in 2012 and starring his wife, Emily Stofle.
It's For People
Andrew Parkhurst created one of the most recent official commercials. Poor robot.
Follow The Finger (starring David Lynch)
A slightly biased testimonial, recorded at Book Soup.
It's an A+ gourmet coffee with incredible flavor. I drink several cups of this coffee every day. I recommend it highly. Very, very good coffee. Thank you very much.
Feel Good
Released in May 2015, this David Lynch Signature Cup coffee commercial was directed by daughter Jennifer Lynch.
It's full of beans. It's organic.
Made in 2008 by Branan Edgens, this first unofficial commercial incorporates a lot of Lynchian elements from Eraserhead to the PS2 commercial. Oh, and Twin Peaks of course.
The Barbie Commercial (starring David Lynch and Barbie)
Ranked by Adweek as the 2nd freakiest ad of 2011, David Lynch's coffee klatch with Barbie was originally banned by Mattel, Inc. But that didn't keep him from shooting another video with the doll in April 2015.
https://www.youtube.com/watch?v=p5SHjEdJ87g
An instant classic, the Barbie commercial spawned a few parodies. Some even stranger than the original.
https://www.youtube.com/watch?v=PgnkE4Iykio
Damn Good Coffee
Alan Weir made two: a tribute to Twin Peaks and to The Elephant Man.
Beautiful
Claymation Coffee
It's Dark. Real Dark.
Drink It
https://vimeo.com/130799035
Would You Like Some Coffee?
By Andrew Tomassone and Logan Hashhagen
David Lynch Coffee
By bsmittydotcom.
Now with Twin Peaks flavor…
Which one is your favorite?
Inspired to make your own? Send a link this way and it'll be added to this page.