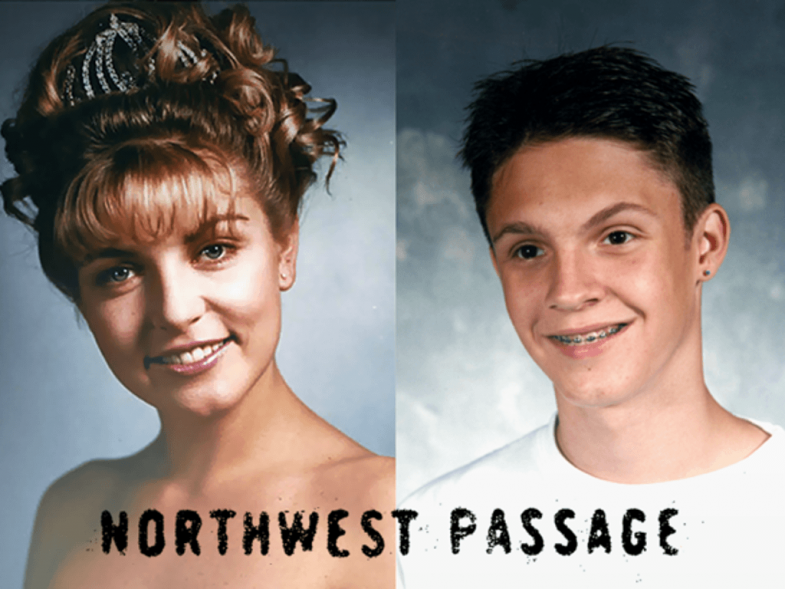 The strange-but-true story of how one teenager's obsession with Twin Peaks took him on a wild and dangerous ride into adulthood.
Northwest Passage is probably the most extraordinary Twin Peaks documentary you'll ever see. The film explores the show's impact on one superfan's life: Travis Blue. If his name doesn't ring a bell, some of his photos definitely will. Like how he captured Michael J. Anderson dancing on a car like the Man From Another Place at the Twin Peaks Festival in North Bend, WA.
Let's rock!
Living near the shooting locations in the Snoqualmie Valley, Travis discovered a fictional world in his backyard. He met the cast and crew on the set and spent time with them at the annual festivals. Along the way, he gained a lot of insider knowledge about Twin Peaks you won't find in any book. The following eight years of his life, he set about "transforming the world of the series into his reality."
To protect himself from the abuse he endured, Travis emulated Laura Palmer, the tragic, mysterious figure at the show's core, both consciously and unconsciously. As he entered his teenage years, he became more connected to the show's darker side. His obsession with the series grew alongside his dangerous behavior, before everything reached a breaking point.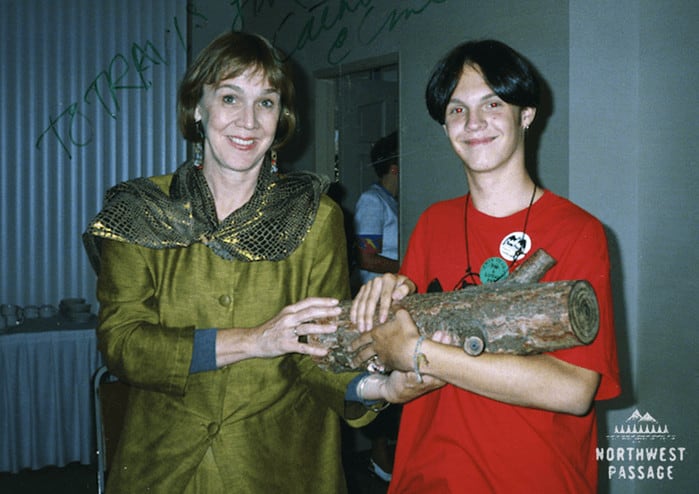 Travis and the Log Lady, Catherine E. Coulson in 1993
Travis in front of the Double R Diner (Twede's)
What initially moved me the most about Travis' story was that it told a tale that was very familiar to me personally – about a young gay man dealing with trauma through immersion in a creative world. Millions of people are inspired by movies, TV shows, plays, and books, but in Travis' case, it played out in the extreme. Travis' story is one of the strangest and most compelling stories I've ever encountered. I cannot wait to bring it to life for you.
—Adam Baran (director)
A crowdfunding campaign for Northwest Passage launched on Kickstarter today. All donations are 100% tax-deductible and you can grab some unique perks along the way, including photos by Twin Peaks unit publicist and still photographer Paula K. Shimatsu-U, signed copies of Reflections: An Oral History of Twin Peaks, hand-screened tote bags, Twin Peaks t-shirts, Northwest Passage coffee mugs, or even personal filming locations tours in Washington and California with Travis as your tour guide.
Northwest Passage Teaser Trailer
Support Northwest Passage on Kickstarter!
UPDATE: The Kickstarter campaign was successfully funded. Thanks to everyone of you who contributed!
Northwest Passage Kickstarter Perks

One of the perks is a recreation of Travis Blue's Twin Peaks: Fire Walk with Me premiere ticket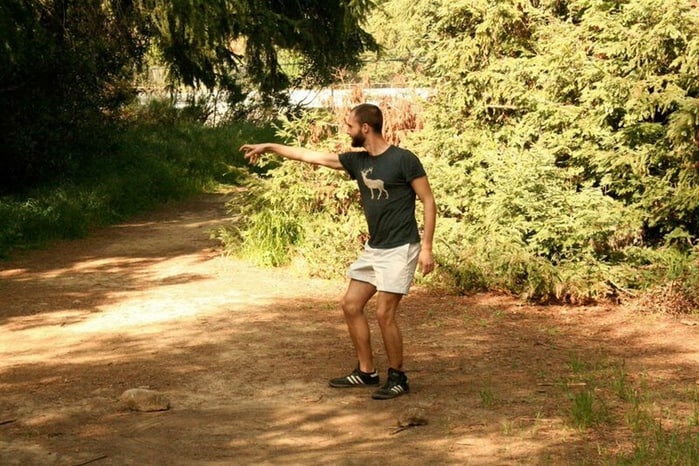 Travis will show you where Killer BOB emerged at the Glastonberry Grove filming site in California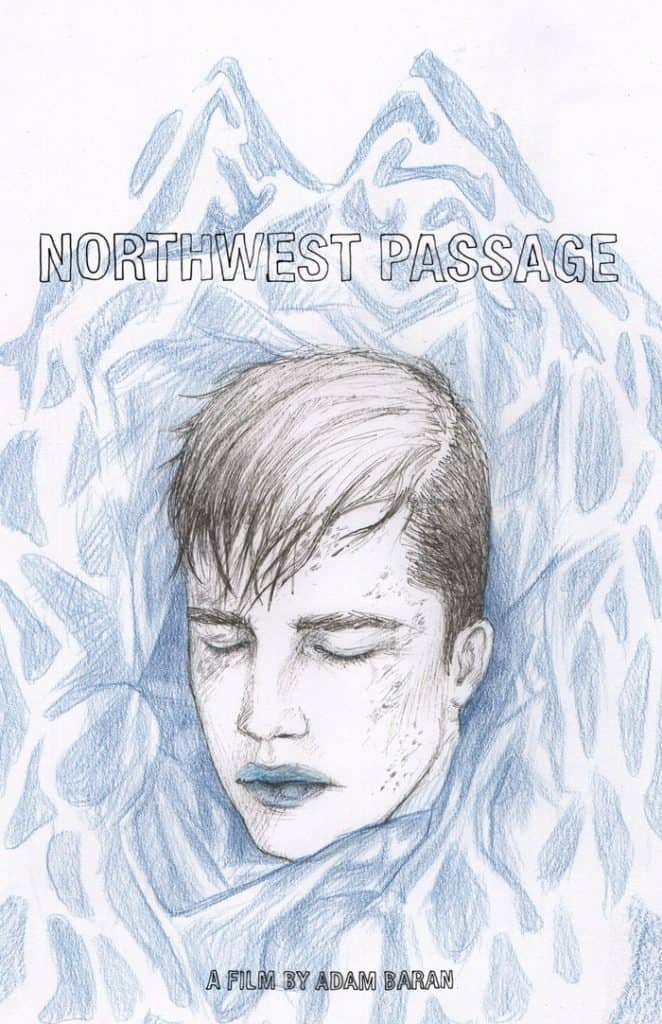 Northwest Passage poster by Glossy Bohemond