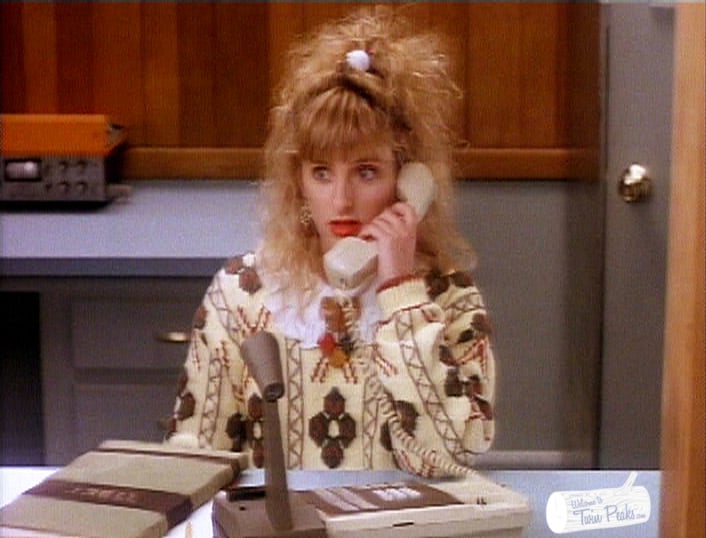 The Kickstarter campaign for Northwest Passage, the singular tale of one of the most obsessed Twin Peaks fans out there, is in full force since its launch last week. And to get to the $60,000 goal faster, the team just added what's arguably the best Kickstarter reward in the history of crowdfunding: a personalized voicemail message recorded by Kimmy Robertson. Those who have met or heard Kimmy lately know that her voice (and good looks) haven't changed a bit since she played the Twin Peaks Sheriff Department's receptionist, Lucy Moran.
For a 200 dollar pledge, original Twin Peaks cast member Kimmy Robertson will record a personalized outgoing voicemail message for your home, mobile or office phone. What Twin Peaks fan wouldn't want a personalized outgoing message from the Twin Peaks Sheriff's Department? Plus you also get a digital download of the finished film, Travis' digital scrapbook, and your choice of mixtape by A Place Both Wonderful and Strange or Hot For Crime, and a thank you on social media and our website.
Twin Peaks Sheriff's Hotline (DVD & Blu-ray bonus)
Of course, the message can be anything you want, but I'd definitely start with something like this…
https://www.youtube.com/watch?v=nsTq0vpWXiE
The perk has also been added as a bonus to several upper-tier rewards like the personalized tour of Twin Peaks locations by the documentary's subject Travis Blue, dinner with Twin Peaks still photographer, unit publicist and assistant to Mark Frost Paula K. Shimatsu-U. and Paula's original signed photos of James Marshall, Piper Laurie and Sherilyn Fenn, visits to the set in Washington State, and producer's credits in the final film!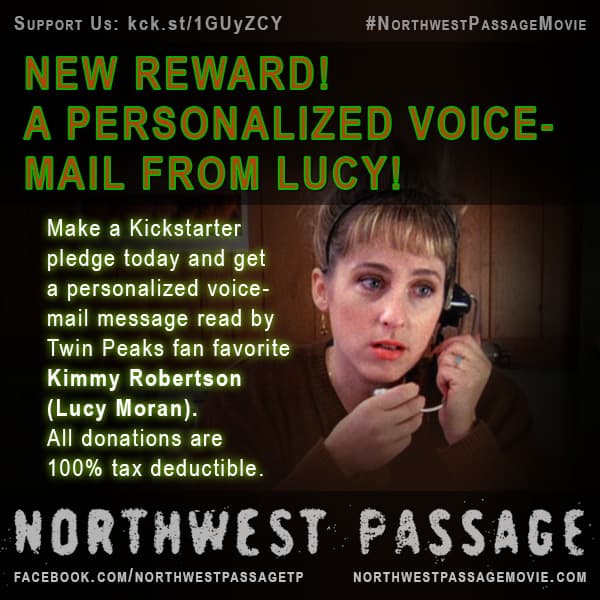 For those in New York City, the Northwest Passage folks are co-hosting Twin Peaks Bingo this Wednesday, throwing a Twin Peaks Party at Videology on Friday the 15th of May, and a Twin Peaks Drag Night at Nowhere Bar on May 22nd. More information on Facebook.