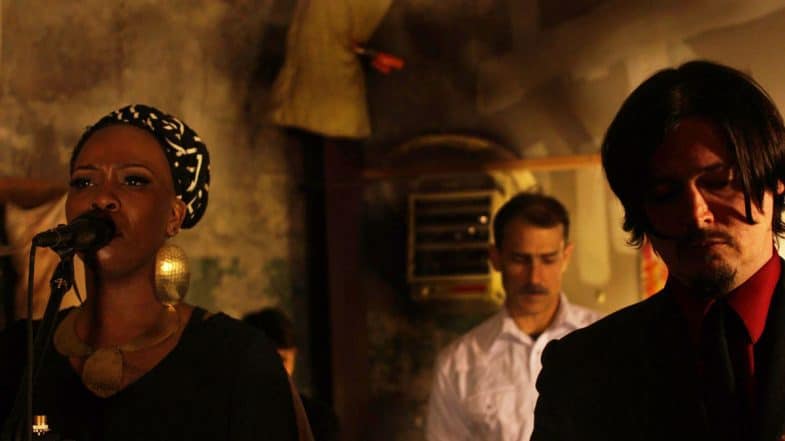 After naming them "Band of the Year," Philadelphia Magazine writer and show curator Victor Fiorillo invited Northern Arms to perform at the sold-out It's A Strange World: Music of David Lynch event in November 2014. Surrounded by David Lynch's drawings and paintings of PAFA's The Unified Field, the 10-piece band covered Sycamore Trees by David Lynch and Angelo Badalamenti, and magically performed by Jimmy Scott in the epic Twin Peaks finale.
"Sycamore Trees has been an obsession of mine since High School," frontman Keith Peirce writes in an e-mail to Welcome to Twin Peaks, "and we just happened to have the best soul singer in Philadelphia by the name PJ Brown."
Northern Arms – Sycamore Trees (Cover)
Here's a video of their cover recorded at the band's rehearsal space in Fishtown, Philadelphia.
Bonus: Northern Arms – Flesh of Arms
Flesh of Arms, one of Northern Arms's original songs on their debut album, was actually utterly inspired by Sycamore Trees. "I wrote it wanting to inhabit THAT space. You can hear it particularly in the verses – but when the choruses and ending coda hits you'll detect how I switched up the mood to near total Angelo Badalamenti / Laura Palmer theme / mood with the 50's feel." Adding this song to the Nighttime at the Roadhouse playlist was a no-brainer.
Fans of Americana with a touch of Tom Waits should check out the band's self-titled album on Bandcamp.