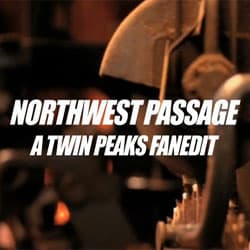 Here's another teaser for the unofficial Twin Peaks fan-edit called Northwest Passage. This time, it shows the first, full 10 minutes of the feature film version of the television series. As you can see, fan-editor Q2 took quite a risk by chopping up the sacred intro, and cutting out the famous Josie-in-the-mirror opening shot. It's called "killing your darlings," but is it forgivable? Share your thoughts!
http://vimeo.com/20541552
The following is the first ten minutes of Northwest Passage: A Twin Peaks Fanedit. It is a non-profit project and is intended for educational purposes. Fanedits are for people who own an officially released version of the source material (i.e. the Twin Peaks boxset). If you do not own an original copy it is asked that you purchase one prior to downloading a fanedit.