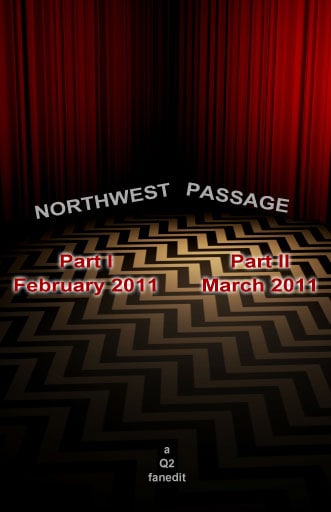 A movie version of the Twin Peaks television series is in the works and will be released to the public next month! The unofficial re-edit, called Northwest Passage just like the original series' working title, will come in HD and  enhanced for widescreen. Editor Q2 about his Twin Peaks fan-edits:
I'm trying to create a "feature film" of the Laura Palmer story. Right now the run time is about 5hrs 20min though I may trim it down some more. And while not true widescreen (it was shot in 4:3) I've conformed and cropped it to 16:9 for a more film-like feel.
In 1990 a phenomenon was born and changed American television forever.

In March 2011, television's greatest mystery is reimagined as a feature film. Enhanced for widescreen televisions, available in high definition and Dolby Digital 5.1.
As a bonus, here's the previous teaser for the Northwest Passage movie:
http://www.youtube.com/watch?v=X4kVOzh49Uk
I'll keep you posted about this exciting release!