Wow. Just wow!
To help convince ABC to buy the series, David Lynch drew this beautiful charcoal map of the imaginary town of Twin Peaks.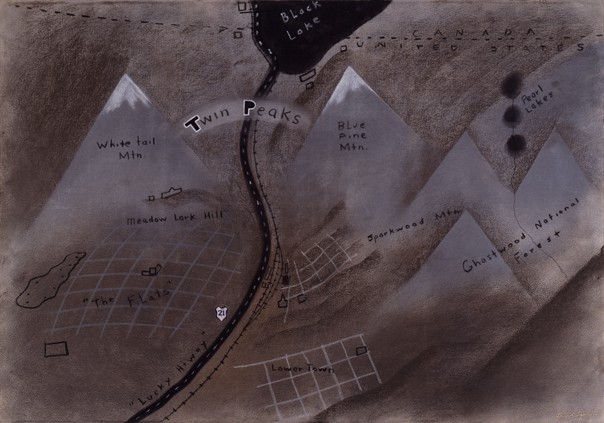 David Lynch labeled the following locations and regions on the map:
White Tail mountain and Blue Pine mountain (the actual names of the two peaks)
Sparkwood mountain
Pearl Lakes (where Leland Palmer met a man called Robertson)
Black Lake (where Laura Palmer's body was discovered)
The Canadian border
Ghostwood National Forest
Meadow Lark Hill
The Flatts
Lucky Highway "21"
Lower Town
Can you locate Sparkwood and 21, One-Eyed Jack's and The Great Northern?
Prints are sold out but were available for a limited time at the In The Trees exhibition and from Showtime.
Here's another scan: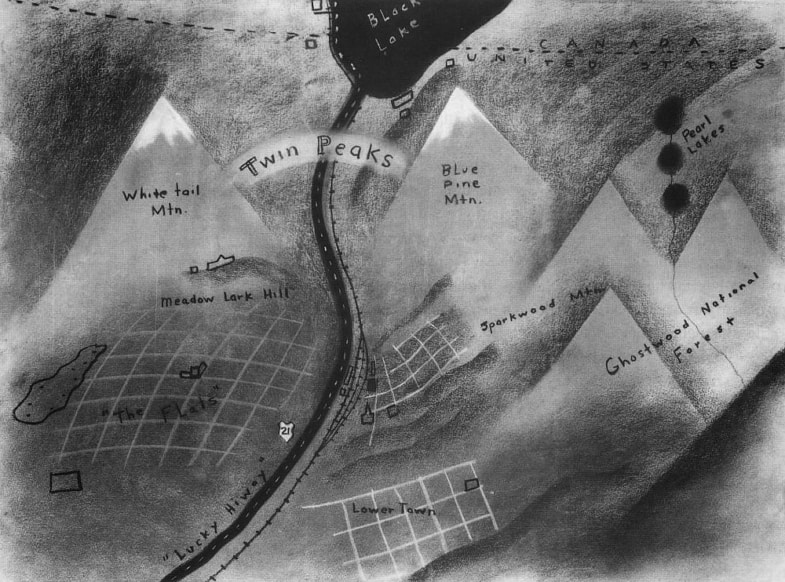 Check out some additional official and unofficial Twin Peaks maps.