Wow. Just wow.
David Lynch created 7 prints for the In The Trees art exhibition taking place in Los Angeles this weekend, one of which is this lovely map of  Twin Peaks.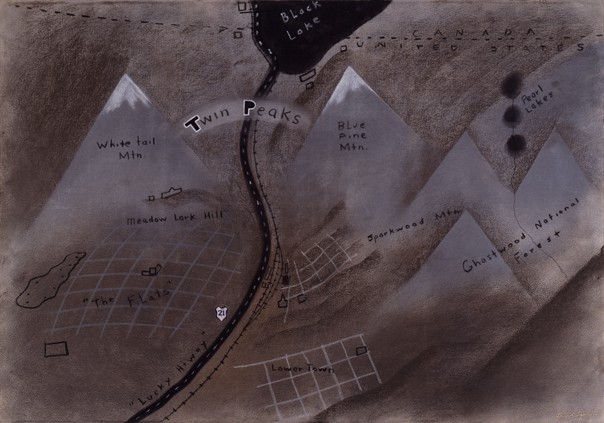 As you can see, David Lynch labeled the following fictional locations and regions on the map:
White Tail mountain and Blue Pine mountain (so now you know the actual names of the peaks)
Sparkwood mountain
Pearl Lakes
Black Lake
The Canadian border
Ghostwood National Forest
Meadow Lark Hill
The Flatts
Lucky Highway "21"
Lower Town
Can you locate Sparkwood and 21, One-Eyed Jack's and The Great Northern?
Check out the previous post for more examples of the amazing art that will be exhibited at In The Trees.