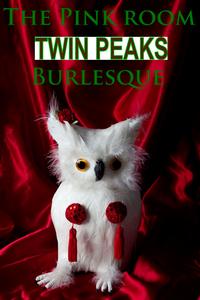 The owls are not what they seem. Especially if they're wearing pasties.
On Febuary 23th 2011, the eve of Laura Palmer's death 21 years ago, a burlesque tribute to Twin Peaks called "The Pink Room" will take place in the Lower East Side's Parkside Lounge.
Over two decades after David Lynch's Twin Peaks aired on national television, the series continues to inspire innovation in television, movies, music, visual art, live performance and more. Even the underground New York burlesque scene recognizes David Lynch's contribution to art and culture. The Pink Room intends to honor David Lynch's work with burlesque and variety performances that reflect the beauty, anguish, quirkiness, horror and comedy that makes Twin Peaks so captivating. This first installment of The Pink Room will focus on themes from Twin Peaks while future shows will feature performances inspired by all of David Lynch's work.
UPDATE: Read our review of this past event.
So from the sound of it, this show hosted by Special Agent Bastard Keith won't be one-off thing either! Performers lined-up to pay tribute to our favorite television show are Amelia Bareparts, Calamity Chang, Franny Fluffer, Gemini Rising, Grace Gotham, Tansy Tan Dora, while Foxy Vermouth will do the go-go-dancing. The Pink Room's host also promises "lots of surprises" but most importantly: "DONUTS!" Count me in!
Burlesque performer Calamit Y. Chang… Our Josie Packard for the evening? (Photo © Michael Webb)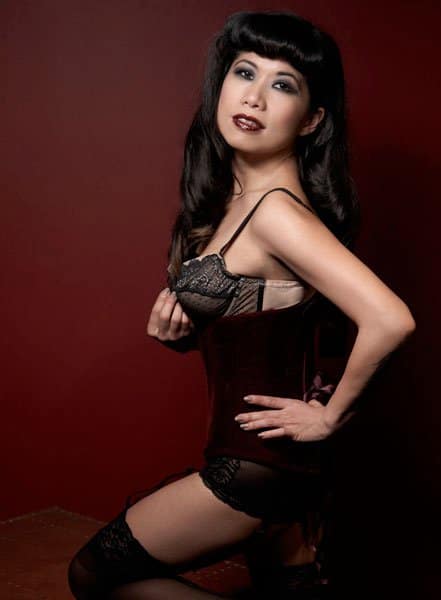 Is Gemini Rising the burlesque version of Audrey Horne?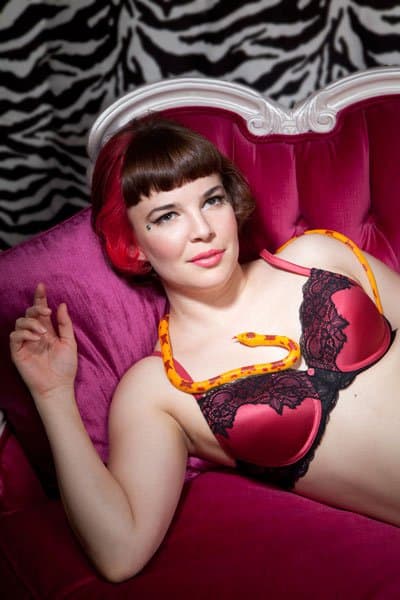 I think Amelia Bareparts would make a perfect Donna Hayward.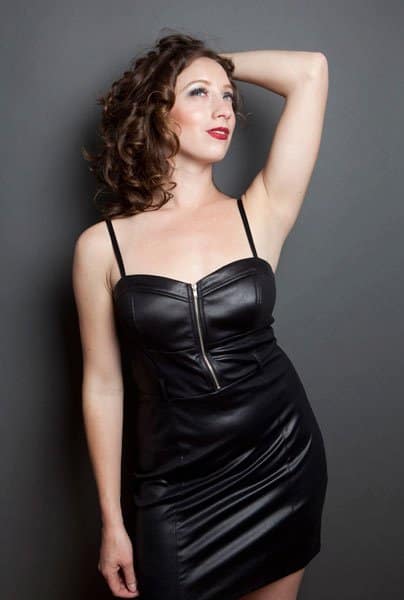 Is Franny Fluffer the new girl at One-Eyed Jack's? (Photo © Malgorzata Saniewska)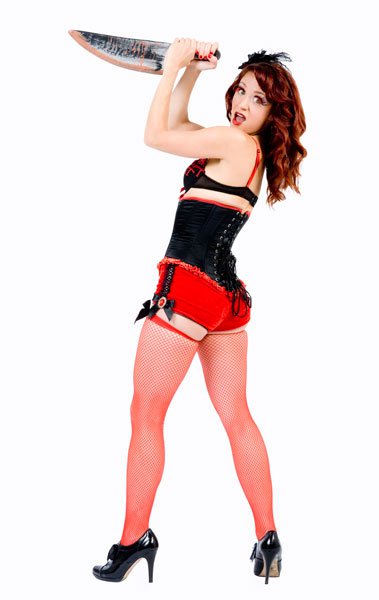 Maybe Foxy Vermouth will perform Lucy's dance routine from the Miss Twin Peaks Pageant.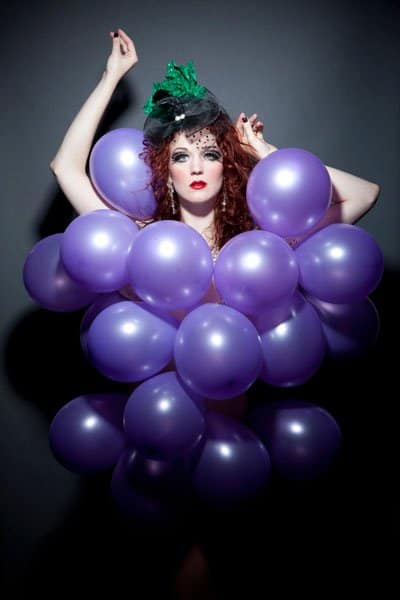 Tansy Tan Dora has that killer Evelyn Marsh look. (Photo © Lauren Slusher)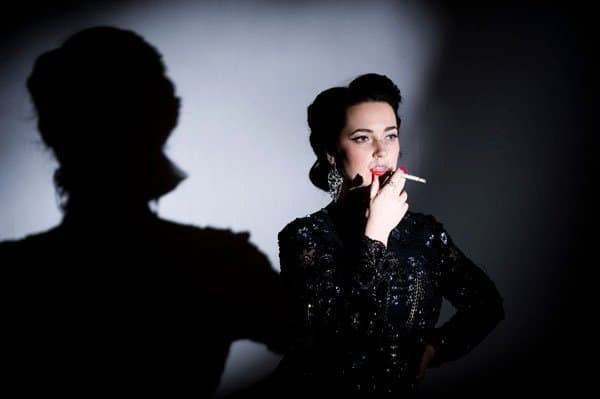 What? The Pink Room – David Lynch Burlesque
When? Wednesday, February 23, 2011 at 9:30 PM
Where? Parkside Lounge, 317 East Houston Street (between Avenues B & C), New York City
How much? $10
» The Pink Room on Facebook