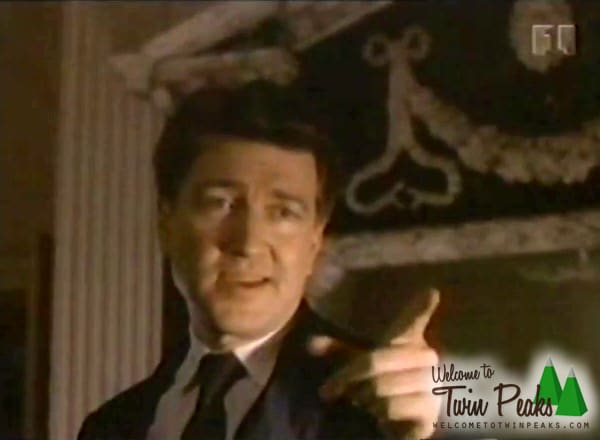 Mainly I did it because I had a fascination to see if I could do it. Mainly to overcome this fear of acting, which is phenomenally fearful.
—David Lynch (Source: David Breskin interview, Amazon)
Since Gordon Cole's arrival in Twin Peaks, we know that David Lynch can be brilliant both behind and in front of the camera. His innate talent for acting was confirmed more recently by a multiple episode stint on Louie as the hilarious comedy coach Jack Dall.
We might owe the pleasure of being able to witness these entertaining performances to director Tina Rathbone who —years before she was set to direct Episode 3 and Episode 17 of Twin Peaks— gave David Lynch the chance to conquer his personal fear of acting by giving him the male leading (albeit small) role in her 1988 feature-length indie drama, Zelly and Me.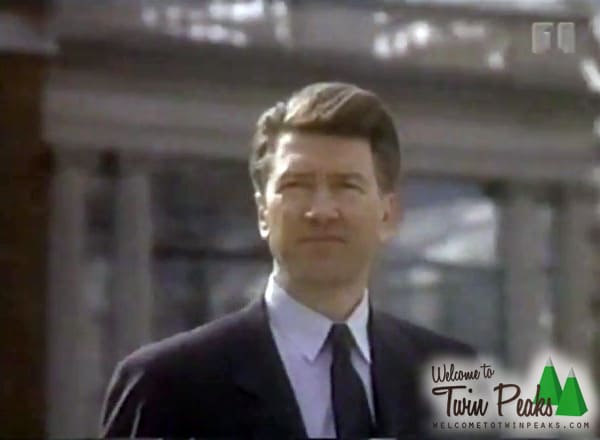 With a budget of only $1.5 million to spend, Rathborne was having an impossible time trying to find a forty-something actor with the requisite emotional stature and charisma she could afford. Lynch had read and admired [the] script, and told Rathborne that, acting anxiety or not, he wanted to try out for the part of Willie. He came in and read some scenes for Rathborne, who was astonished to immediately see that he would be perfect for the role.

(From David Lynch: Beautiful Dark by Greg Olsen, available on Amazon)
Of course, the big draw for Lynch to make his real acting debut (disregarding a few minor cameos) was to play opposite the movie's female lead, Isabella Rossellini, who he had directed in Blue Velvet and —more importantly— was in a relationship with. Rossellini, by the way, felt that the orphan girl in Zelly and Me was a thematic younger sister to her Dorothy Vallens character.
A young orphan (Phoebe, Alexandra Jones) who lives with her grandmother (Coco, Glynis Johns) in a large Virginian home infatuates herself with the voices of Joan d'Arc. Her nanny (Mademoiselle Joan, Isabella Rossellini) seeks out the help of a rich suitor (Willie, David Lynch) to take her and the orphan away when she realizes that the often cruel grandmother cannot offer the orphan the love that she needs. (From IMDb)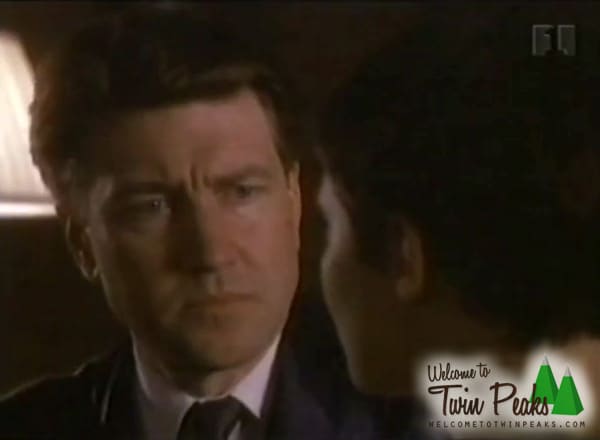 Willie's zesty exclamations ("Holy smokes!"; "You look great!") seem evidence of Lynch collaborating on his own dialogue. There's a wonderful moment of intertextual resonance when Joan says, "I got a new lipstick, Rapture Red; I never wore red before," and Willie responds "It is something," and we remember Rossellini's iconic red lips in Blue Velvet.

(From David Lynch: Beautiful Dark by Greg Olsen, available on Amazon)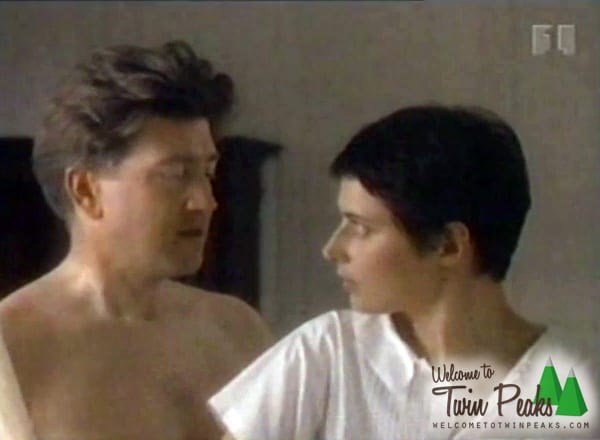 Supercut of David Lynch's lead acting debut in "Zelly and Me"
Using a Danish subtitled video recording, YouTube user Brian Iskov made a supercut of all of David Lynch's scenes, which is about a sixth of the 87-minute motion picture. The movie itself is hard to find, but you can probably fill in the gaps if you only watch the scenes with Joan and Willie. You won't miss the —yes, I'll say it— Lynchian* plot twist ending either!
*SPOILER (well, kind of): Isn't there always an exploration of duality in whatever Lynch does?
Excited to hear your comments on this video! What do you think of David Lynch's performance and the on-screen chemistry of this (back then) real life couple?
TL;DW? Here's my favorite part.
Sometimes things can happen just like this.
http://instagram.com/p/wg5X1MGmex/?modal=true
David Lynch and Isabella Rossellini in "Zelly and Me"