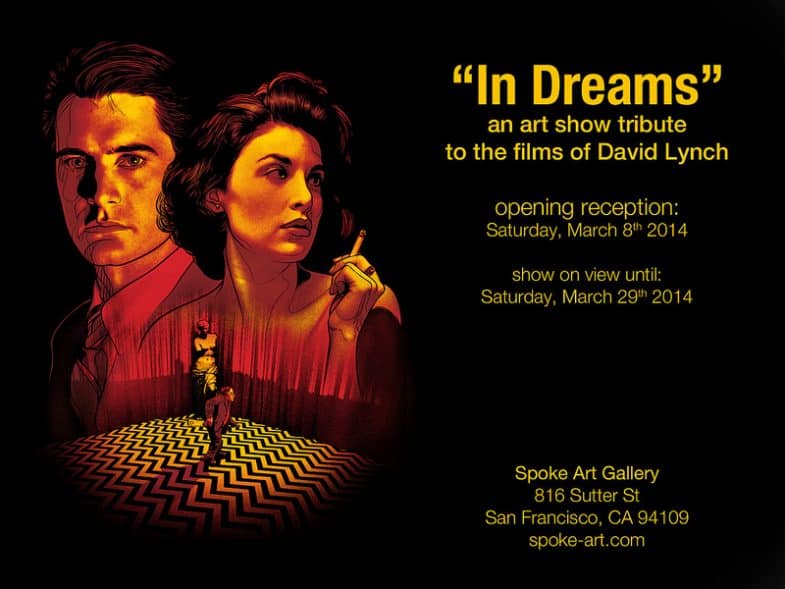 In Dreams, an art show tribute to the films of David Lynch opens Saturday, March 8th 2014 at Spoke Art in San Francisco and I'm absolutely stunned by the number and the originality of the pieces curator Ken Harman managed to get submitted to his gallery's first ever David Lynch-inspired art exhibition.
"The show features a dynamic range of artwork influenced by the prolific and innovative films of director David Lynch. Comprised of over 50 artists from around the globe, each of the exhibited works evoke the emotional complexities and stylistic ventures of Lynch's work through a variety of mediums, such as painting, sculptures and limited edition fine art prints. Often defying the conventions of filmmaking, the films of David Lynch feature all-too-familiar worlds that, beneath their vibrant exteriors, guard unthinkable secrets. From the desolate and disturbing darkness of Eraserhead (1977) to the unspoken evils of a small town in the cult classic TV series Twin Peaks (1990), In Dreams presents a closer look into the unsettling, yet hypnotizing realm of Lynch's cinematic repertoire."
Participating artists are Akira Beard, Alex Kirzhener, Allison Reimold, Audrey Pongracz, Christine Hostetler, Cuyler Smith, Dave MacDowell, Epyon 5, Jason D'Aquino, Joel Daniel Phillips, Joemur, Johannah O'Donnell, John Wentz, Jonathan Wayshack, Kate Copeland, Kate Zambrano, Kelly McCernan, Ken Davis, Kukula, Mandy Tsung, Matt Macabre, Meghan Stratman, Michael Ramstead, Peter Adamyan, Rich Pellegrino, Rodrigo Cifuentes, Sandi Calistro, Sarah Joncas, Scarecrowoven, Veronica Fish, Zach Tutor, Evan B Harris, Fugscreens Studios, Matt Ritchie, Cuddly Rigor Mortis , Rebecca Rose, Tessa Morrison, Geoff Trapp, Guillaume Morellec, Adam Maida, Bartosz Kosowski, Blunt Graffix, Brian Methe, Chuck Sperry, Clint Wilson, Dan Black, David Moscati, Fernando Reza, Jermaine Rogers, Joshua Budich, Lauren Gregg, Matthew Skiff, Sam Gilbey, Shaun Lynch, Tim Jordan, Mat Weller, Matt Chase and Ruel Pascual.
It's impossible to pick only a handful of favorites, but here are some highlights. What are your favorite pieces? Don't miss the full gallery at the bottom of this post!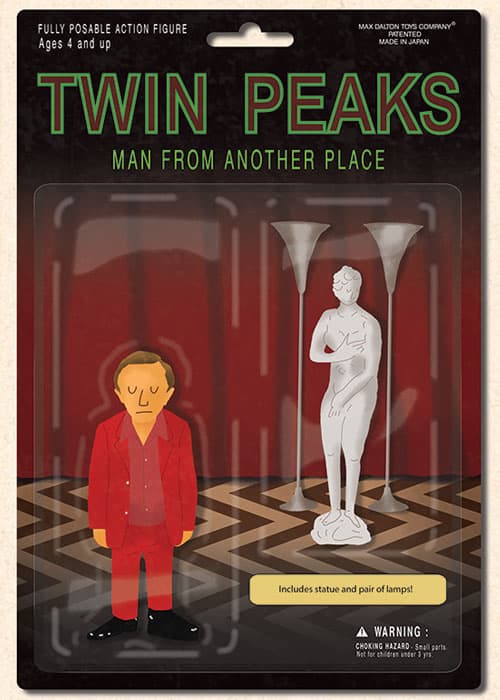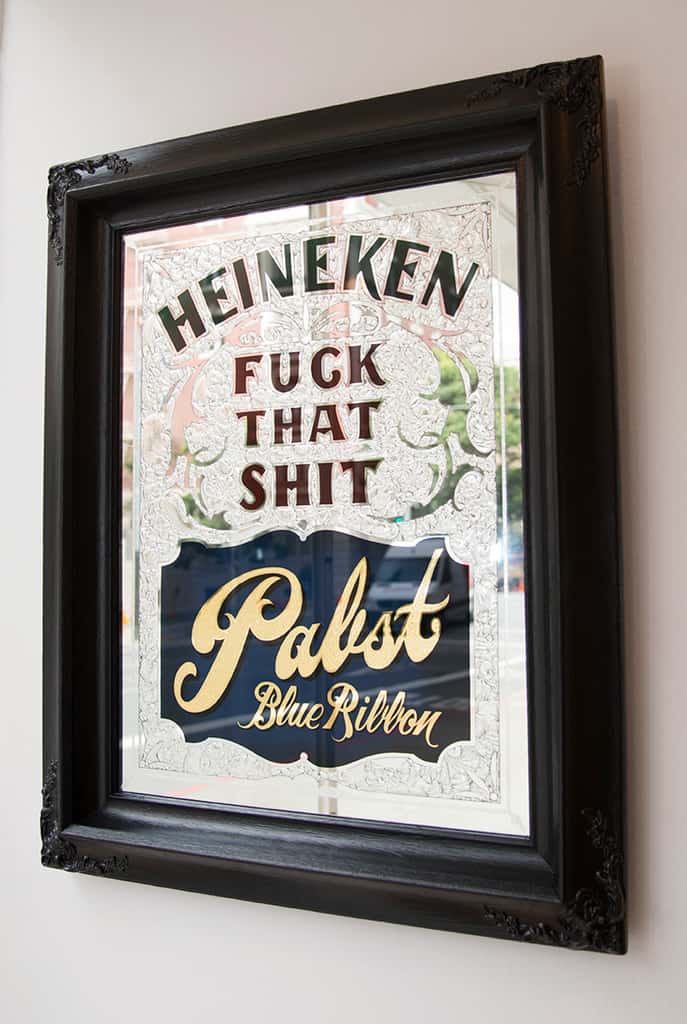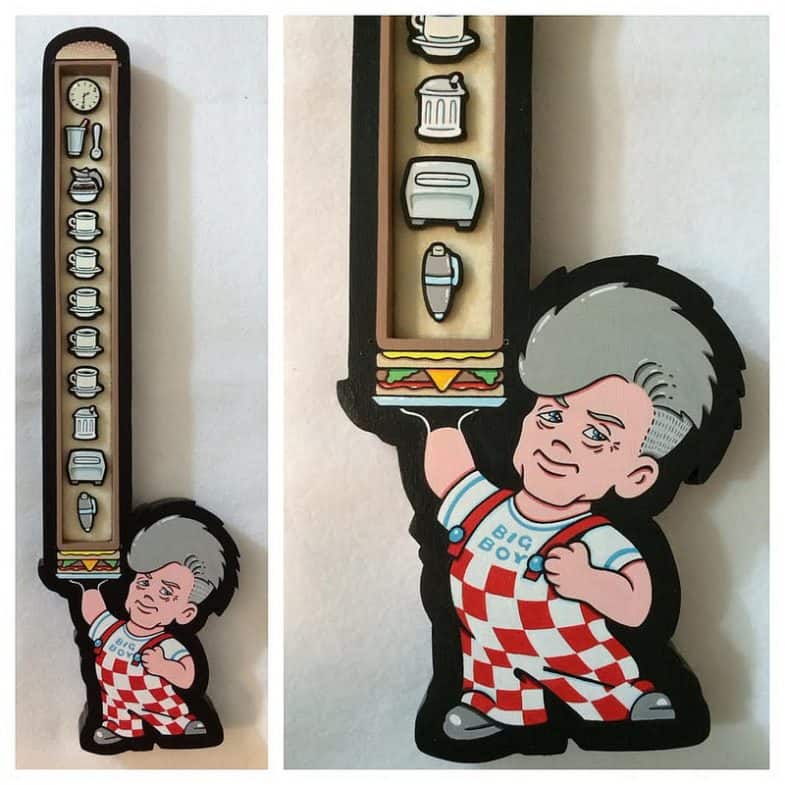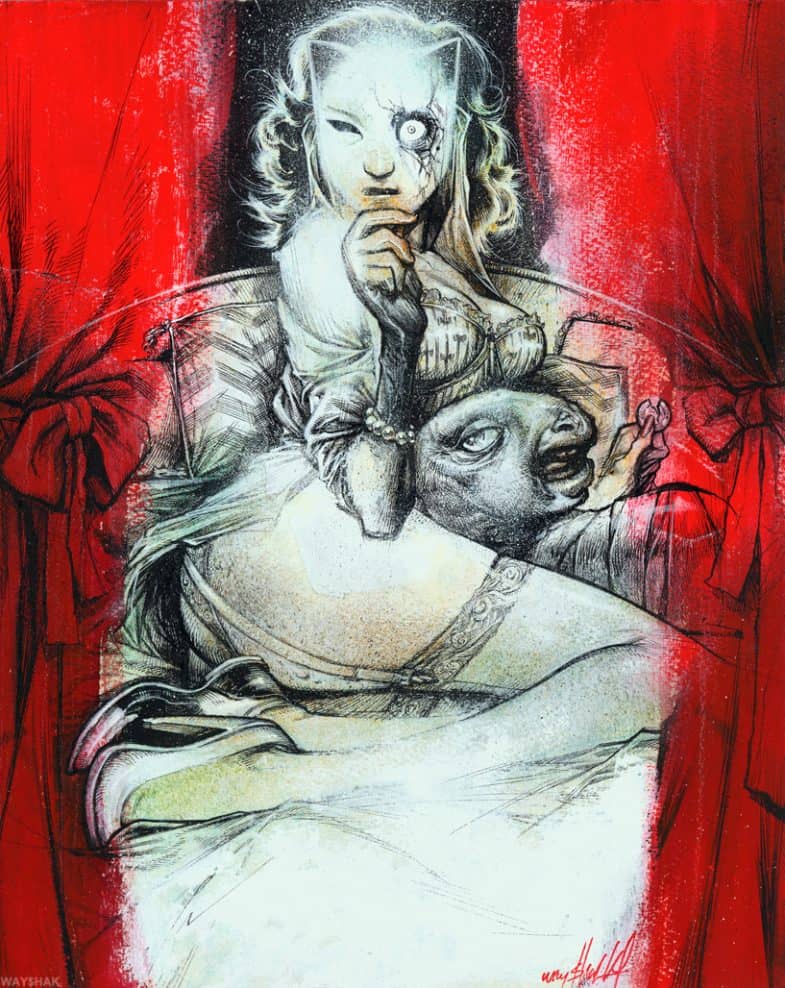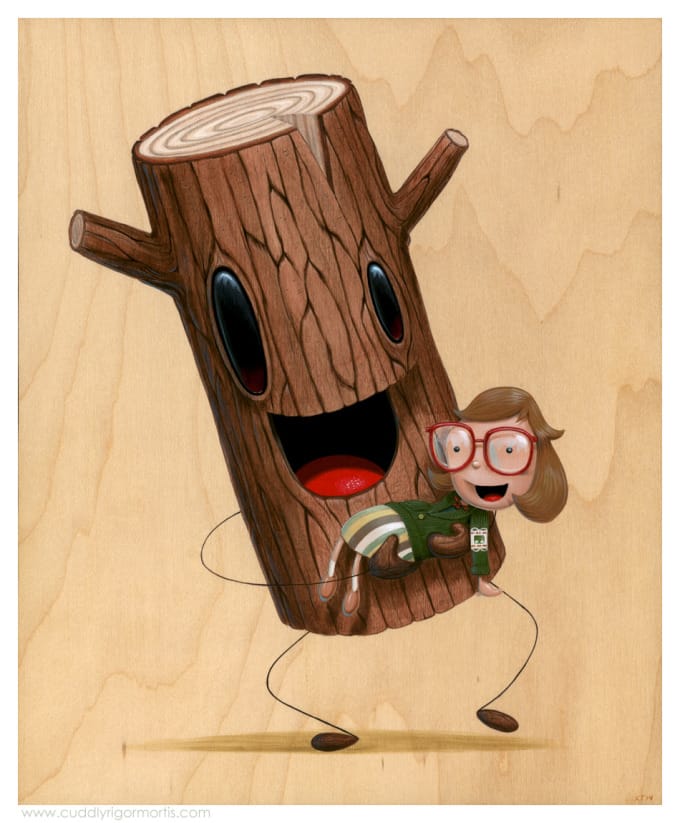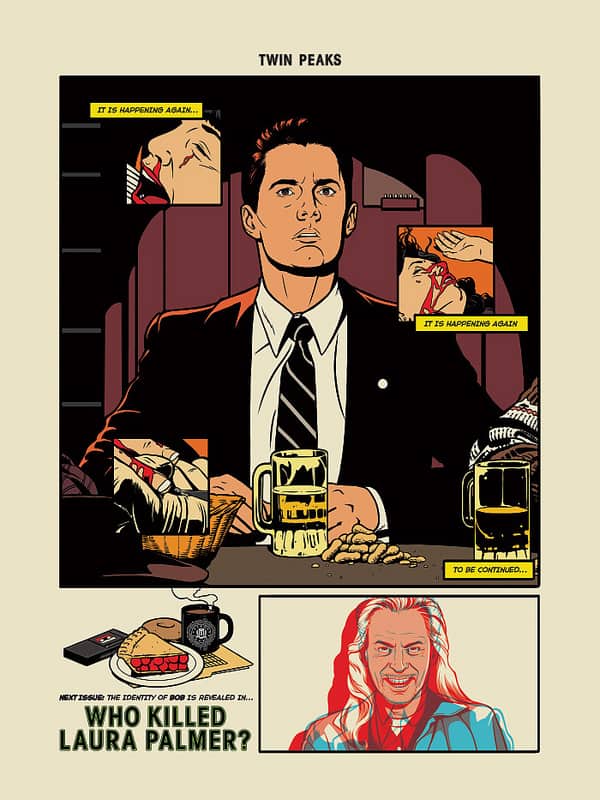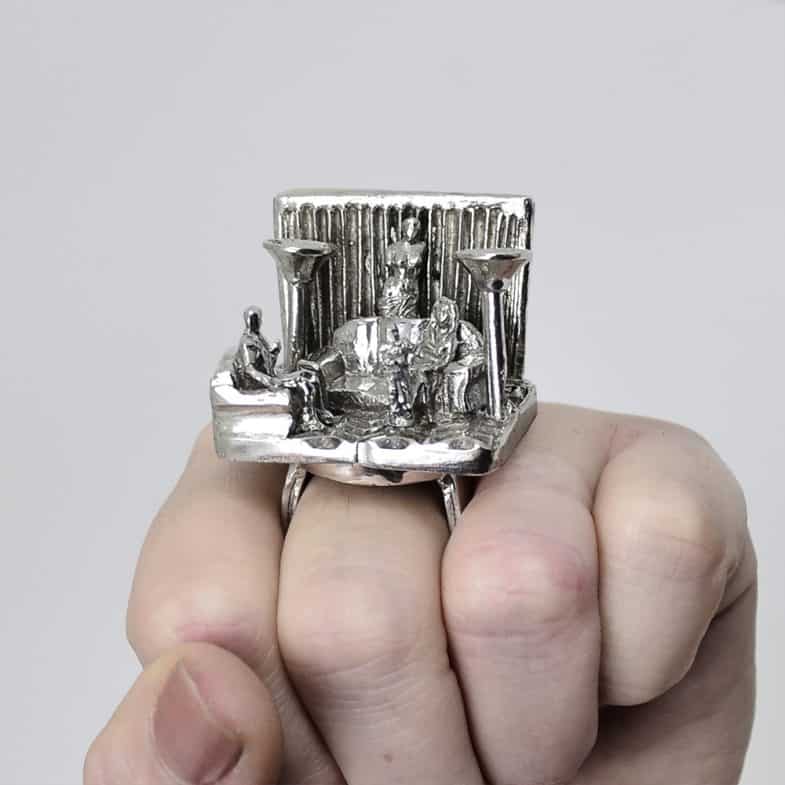 Go ahead and browse through the complete In Dreams gallery below. Twin Peaks, Mulholland Drive, The Elephant Man, Wild at Heart, Dune, Blue Velvet and Eraserhead seem to be well represented and even The Alphabet got an homage, but there's no love for The Straight Story and Inland Empire. Click any image to have a better look. Please note that some titles are working titles.
Date: Opening reception on March 8, 2014 from 6 to 10 PM, show on view through March 29, 2014.
Venue: Spoke Art Gallery, 816 Stutter St., San Francisco, CA 94109.
Tickets: Spoke Art's exhibitions are all ages and free to the public.
Store: Some of the original works and prints you see here are available for purchase.