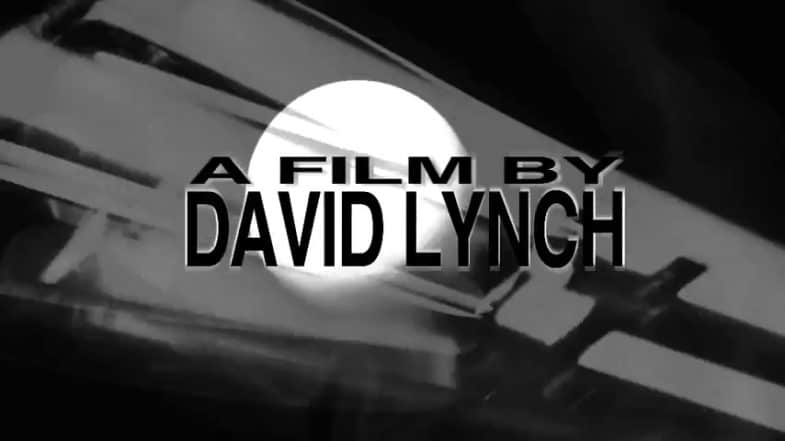 UPDATE (December 2015): Duran Duran: Unstaged is now available on demand via Vimeo.
Back in March 2011, David Lynch directed a live-streamed Duran Duran concert at the Mayan Theatre in Los Angeles. Afterwards, the American Express sponsored performance was available on YouTube for a while and last year, a film version created by David Lynch premiered at the Cannes Film Festival. But now, Duran Duran: Unstaged will hit theaters in the U.S. on September 10th. That Wednesday night only, it will be shown on the big screen at 300 locations across the nation.
Known for his unique cinematic style that masterfully blends extraordinary imagery and sound design, Lynch has captured the band's performance in a ground-breaking, creative way that will provide fans with a visually stunning in-theater viewing experience. When it was originally filmed, the director layered images that he had created in advance of the show (live action, animation, special effects, etc.) on top of the band's performance footage as it was being filmed live. The technique, created an ocular event unlike anything ever seen before. After the live performance, David Lynch went back into the studio to recreate the magic that occurred during the concert and recut the film – watching back the performance footage while he 'live switched' the show for a second time, reworking the overlay footage to create a new director's cut. Duran Duran also remixed the audio for this upcoming theatrical release.
Duran Duran UNSTAGED Trailer, Directed by David Lynch
We are all very proud to have worked in partnership with the legendary David Lynch on this project. It was a tremendously rewarding and exhilarating experience. I was particularly delighted by the sausage barbecue sequence during the song Come Undone – something I would never have expected but it works superbly! —Simon LeBon

David is a visionary artist, his work is always surprising and beautifully strange – so it was a surreal dream collaboration for us to work with him and to become the subjects of one of his films. When we first discussed the notion of working together, we bonded over a shared desire to create a truly unique live film. I felt confident we could rely upon David to conjure up something stylish, experimental, handmade and innovative. He surpassed all of our wildest expectations. —Nick Rhodes
Tickets are available here (starting August 15th).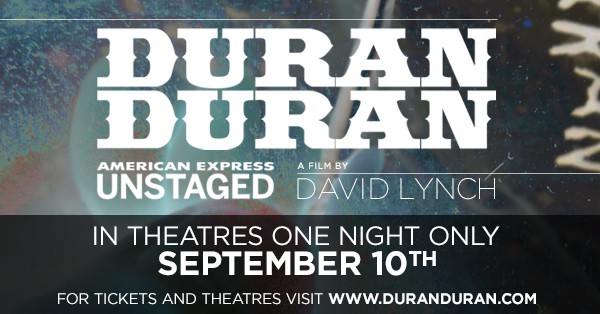 BONUS: Duran Duran's Girl Panic! remixed by David Lynch
BONUS #2: Behind the scenes of Duran Duran: Unstaged with David Lynch
BONUS #3: How David Lynch introduced the great Duran Duran
…to the live audience, not the cyber audience.
https://www.youtube.com/watch?v=U3iasrjqQY8