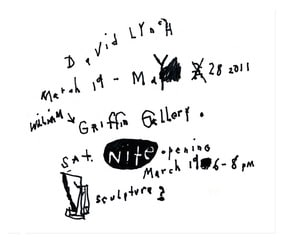 Last week, I had the chance to visit the William Griffin Gallery in Santa Monica, Los Angeles, and check out David Lynch's second exhibition in this space: New Painting and Sculpture.
Using cold-rolled steel, plaster, gauze, tint, resin and other materials and objects like matches and cardboard, the movie director creates unique, story-telling paintings and lamps. Some would call these stories scary or bizarre, I found them amusing. Take "Pete Goes To His Girlfriend's House", where the seemingly romantic title of the mixed media painting gets contradicted with images of a terrified, doll-sized woman and a monstrous man carrying a gun AND a knife. I love dark humor.
Fire is present in many of Lynch's works, including his paintings. Note the use of little light bulbs to visualize fire sparks.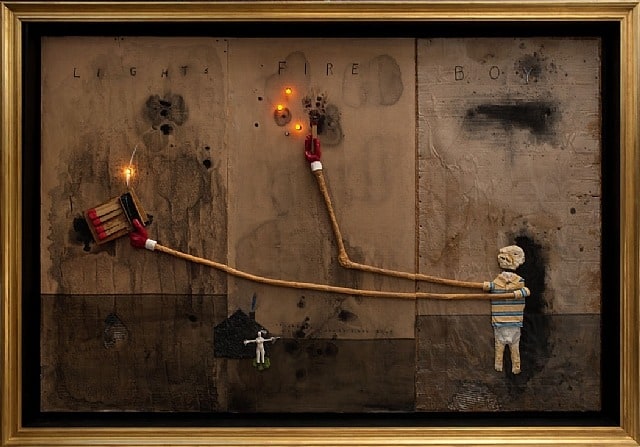 And here's the "new sculpture" as referred to in the exhibit's title. Think of Lynch's table and floor lamp sculptures as Tim Burton meets industrial.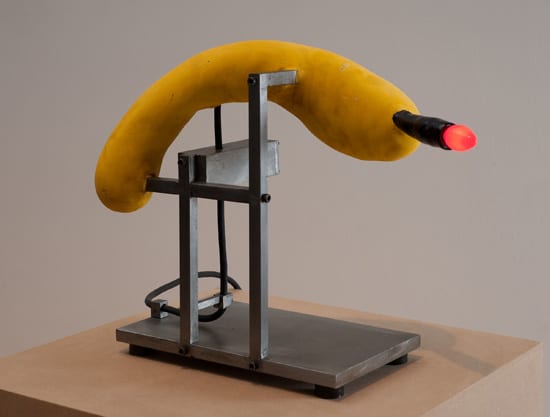 There are a bunch of pictures from the exhibit's opening night, attended by Lynch ladies Laura Dern, Laura Harring and Grace Zabriskie, available at isopix.be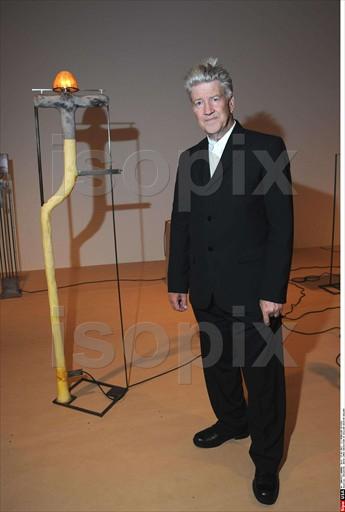 By the way, mad props to Maggie Kayne for sporting a Black Lodge outfit to the reception.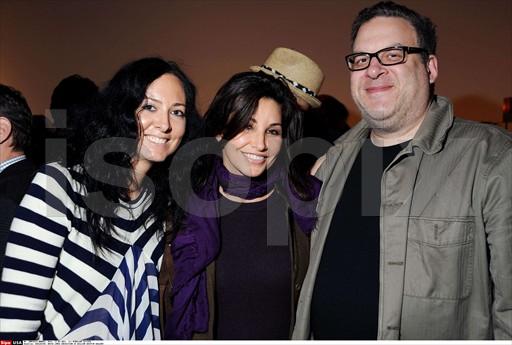 From the press release:
While many film directors have made forays into the other visual arts—usually as filmmaking aids—Lynch's paintings, sculptures, and photography are integral to his vision and comprise a body of work in their own right. Yet ultimately Lynch is unique in creating works that touch a nerve in the narrative of the American psyche no matter the medium. In this he is a poet and not merely a fantasist.
Through May 28, 2011 (Tuesday-Saturday from 10 AM to 6 PM) at the William Griffin Gallery, 2902 Nebraska Avenue Santa Monica, CA 90404 (310.586.6886).