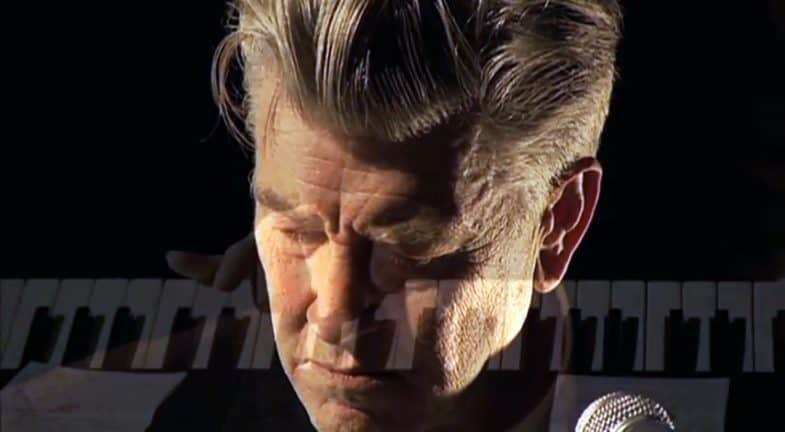 They met by accident waiting for the night train. Her eyes met his. Instantly, their hearts emerged and swelled. There was a cracking of teeth and a laughter.
—David Lynch
On the opening night of The Air Is On Fire, the 2007 David Lynch retrospective exhibition at Fondation Cartier pour l'Art Contemporain in Paris, the artist together with Marek Zebrowski performed an improvisation on Polish Night Music in front of a live audience. A rare, professional capture of that one-time performance has been unearthed today in celebration of the vinyl release of the full album on Sacred Bones Records. At the start of the 7-minute video, David Lynch sets the mood with a short love story. He then goes on to play a Korg 01/WFD synthesizer with Marek Zebrowski following shortly on a Yamaha Motif.
Order Polish Night Music on vinyl today via Amazon.
David Lynch & Marek Zebrowski – Polish Night Music (Live in Paris, March 2nd, 2007)
Merci beaucoup.
—David Lynch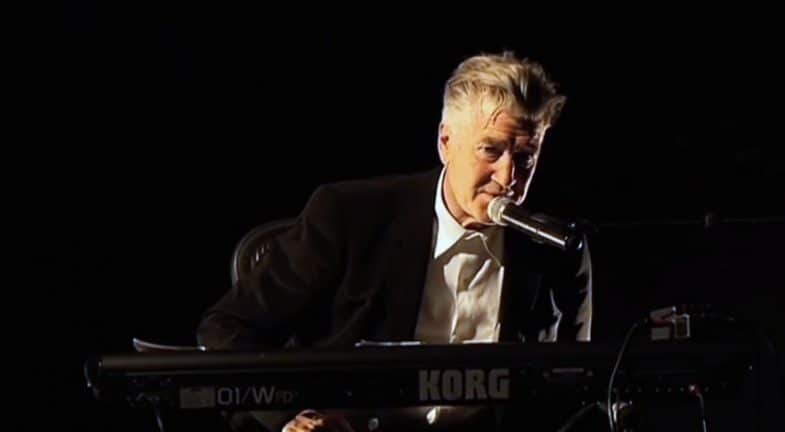 This was the third of three songs performed that night. An amateur video includes parts of the first two.
The stars trembled above him in the black ether. A name was remembered.
—David Lynch