After a successful PledgeMusic campaign, my friends of Silencio this week released "She's Bad", the outstanding follow-up to their 2012 debut album.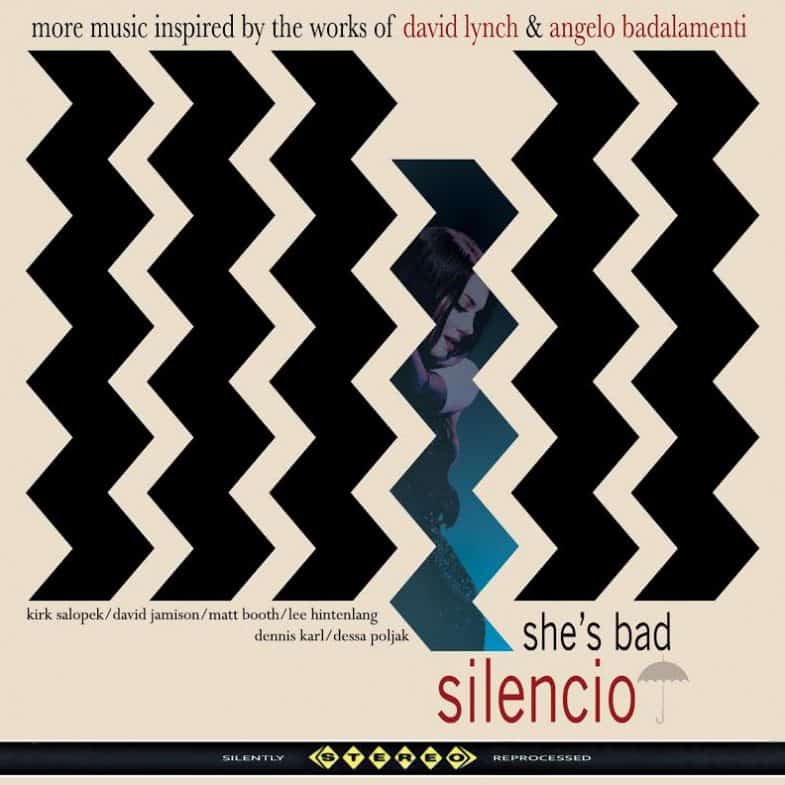 From Eraserhead to Twin Peaks 2017. Silencio's "She's Bad" is the imaginary soundtrack to anything David Lynch.
The band's sophomore record continues the musical exploration of David Lynch's dreamy cinematic world with 18 songs influenced by Angelo Badalamenti's jazzy themes and epic strings, Duane Eddy's famous twang, Henry Mancini's film noir style, Dick Dale's heart-pumping surf rock, the rip-roaring blues of Link Wray and yes, even a bit of Chris Isaak. It's no coincidence that Isaak's guitarist, Hershel Yatovitz, co-wrote the album's title track together with band leader Kirk Salopek and singer Dessa Poljak.
"She's Bad" is the kind of timeless album you can put on repeat for a long while without getting tired of it. That's how versatile it is.
But don't take my word for it. Have a listen via Spotify (free trial here) and please share your thoughts. You can also support Silencio by purchasing the album on iTunes or Amazon. And be sure to check their site for upcoming gigs, because their live shows are like a joyride to the Roadhouse.
UPDATE: Silencio – "She's Bad" – 2016 NPR Tiny Desk Contest Submission