Directors are like the architects of cinema. They build stories that, like buildings, envelop viewers and carry them into a different world. Each with their own style, language and aesthetics, think, plan design and build places and stories that host us for the duration of the movie.
For his ARCHIDIRECTOR poster series, Italian illustrator and architect Federico Babina crawled into the mind of 27 iconic directors and translated their unique visions and personalities into architectural constructs. From David Lynch's knack for mysteries inside of white picket-fenced homes or behind red curtains to Alfred Hitchcock's voyeuristic peek into apartments through their rear windows, the Barcelona-based artist designed the buildings where their characters would feel at home.
David Lynch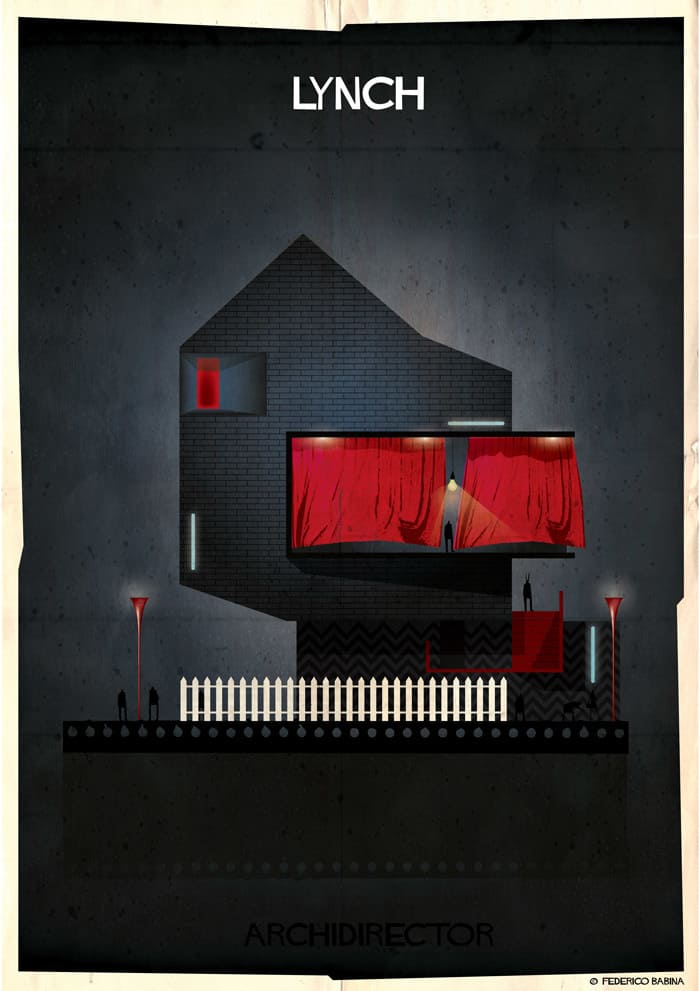 In an e-mail to Welcome to Twin Peaks, Federico explains his David Lynch poster:
The houses want and try to be a reflection of the aesthetic personality of the directors. To try to reach this objective, I can directly take real elements or simply try to capture a linguistic essence and transform it in an architectural shape. This could be everything: a light, a fog, a color palette, a material, anything that speaks the language of the director. In Lynch's house, I try to capture his unique style and use of lighting to create a mysterious and surrealistic atmosphere. An architecture in balance between dream and reality, where a solid construction contrasts with a wide aperture soaked in red that can reveal the secrets and life hidden inside. The curtains open, the movie begins…
Alfred Hitchcock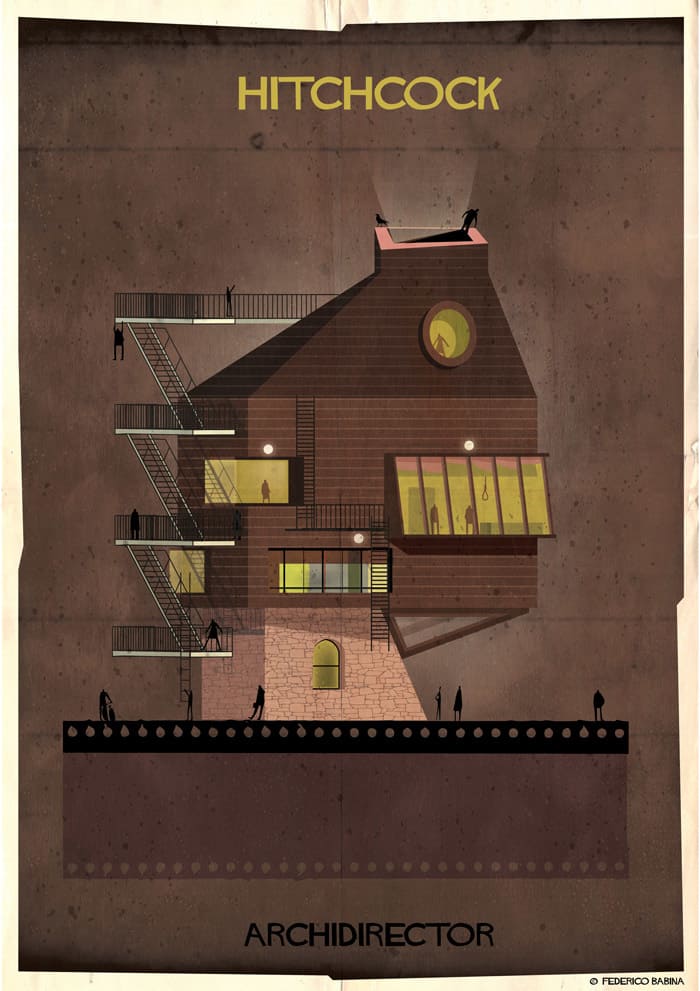 Stanley Kubrick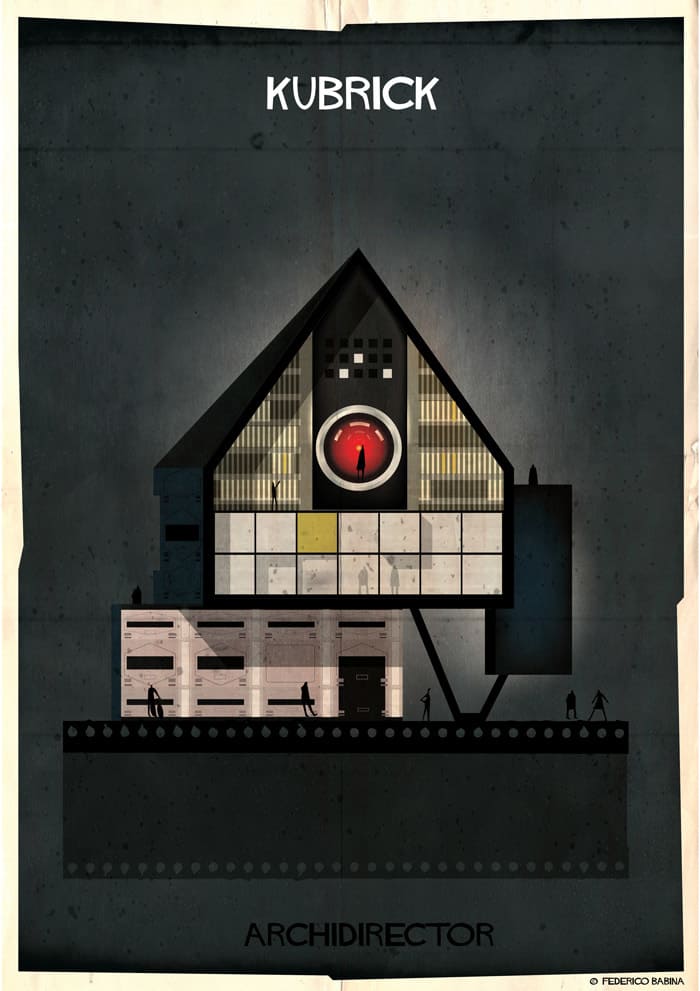 Tim Burton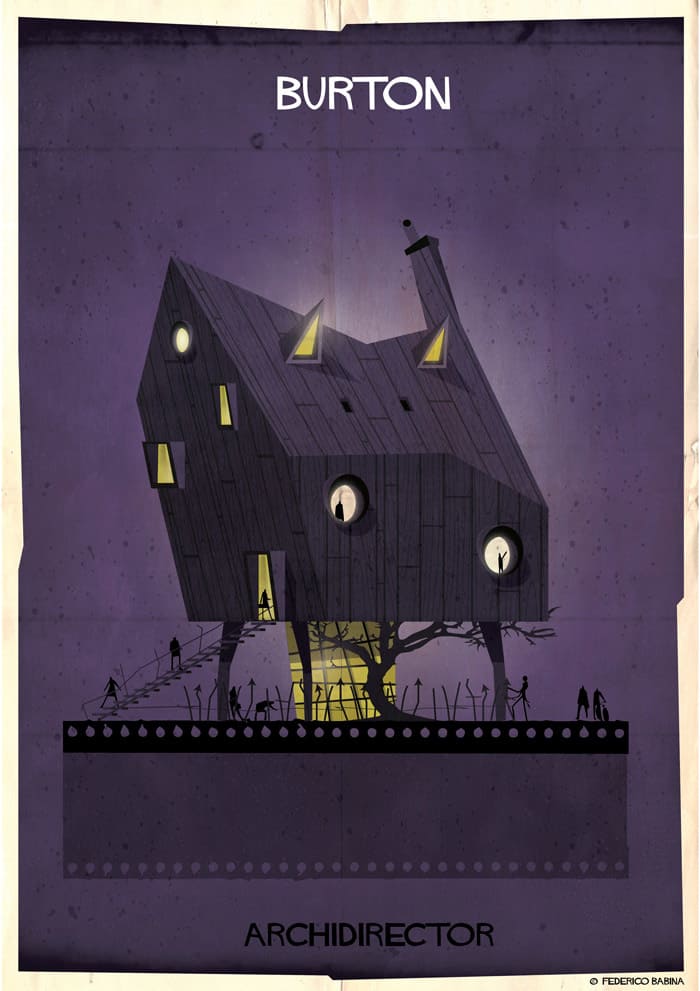 The Coen Brothers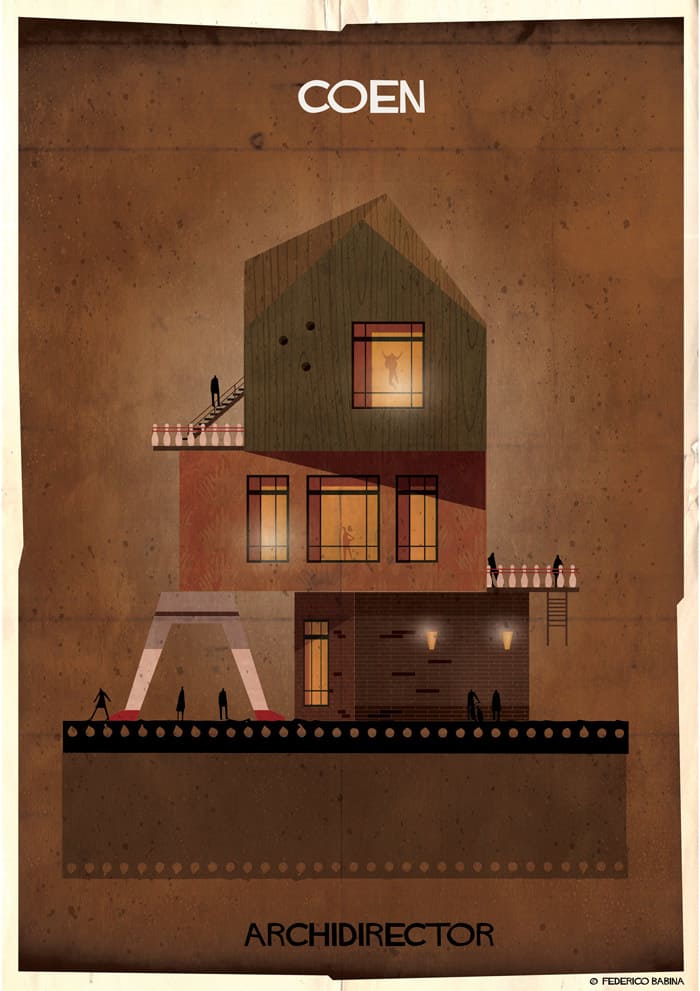 Federico Fellini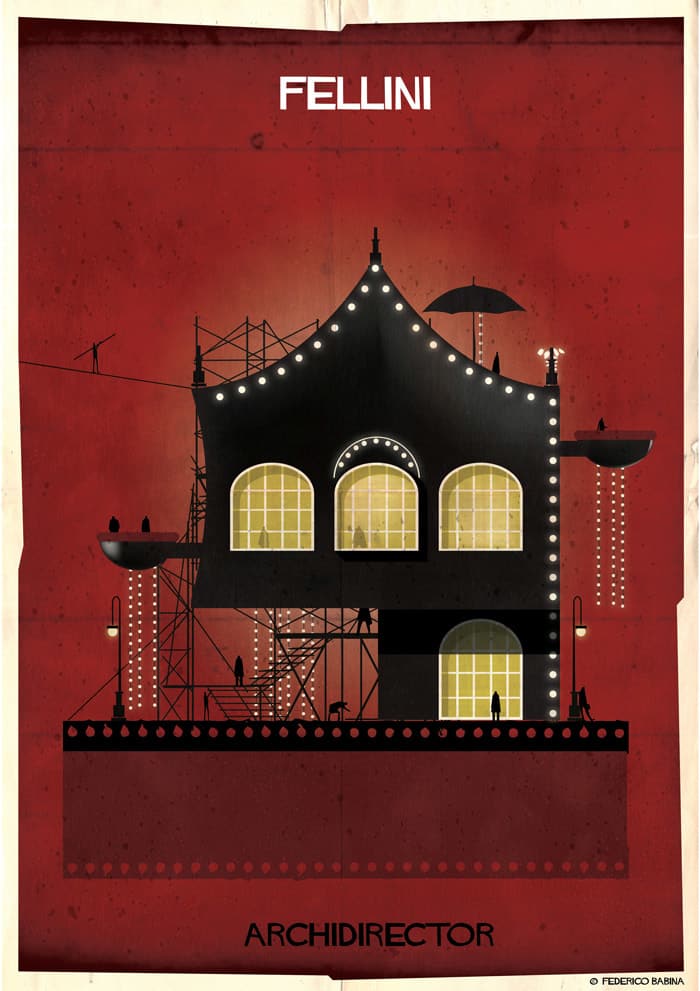 Fritz Lang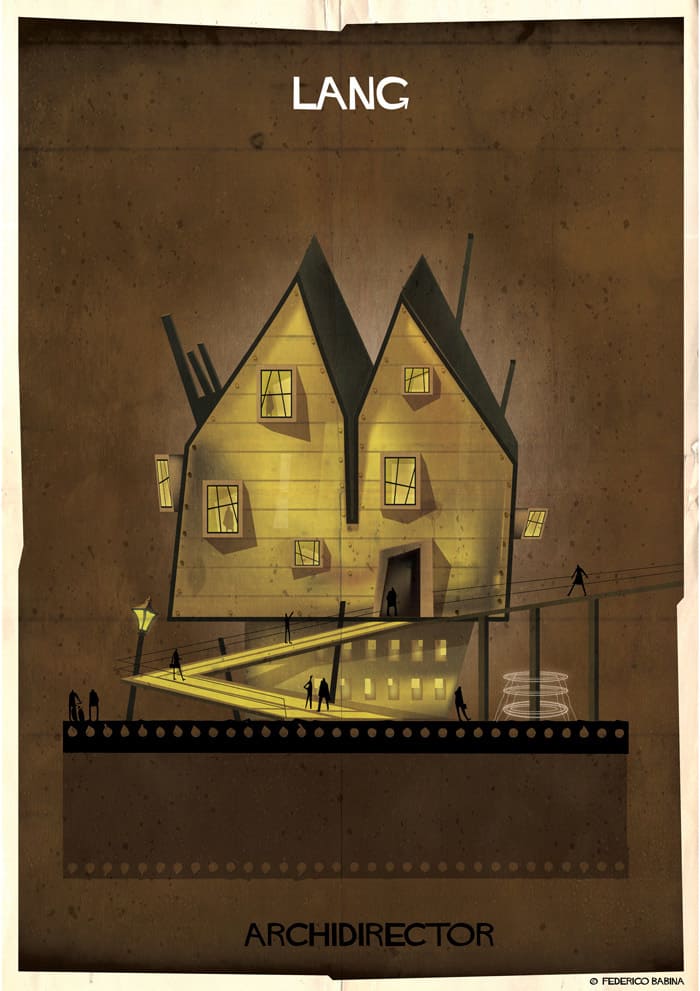 Archidirector City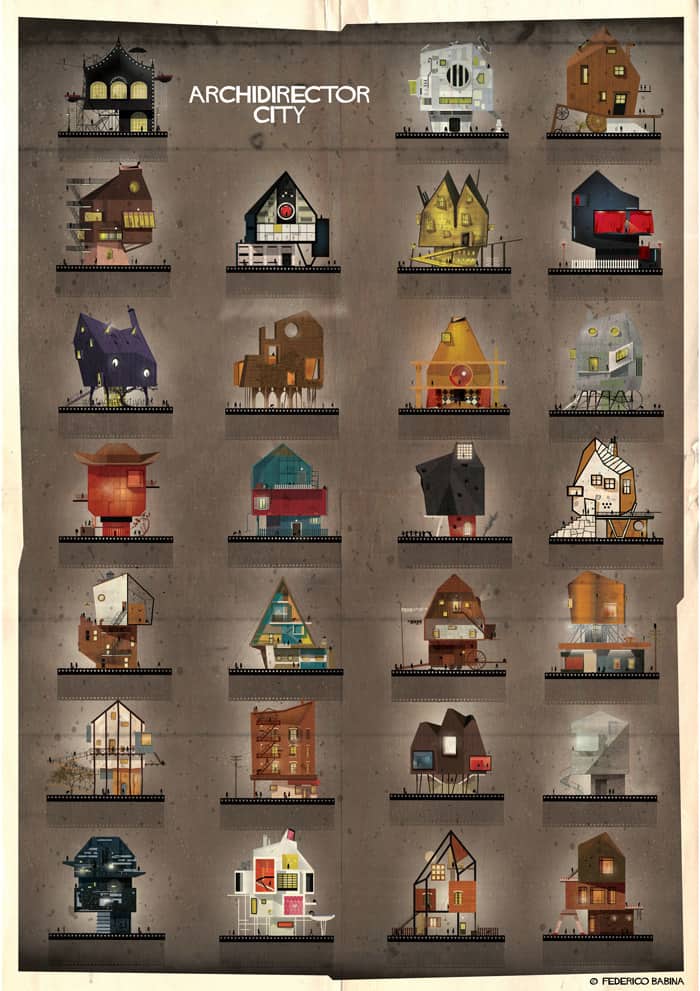 But wait, there's more!
Federico made several other movie themed poster series including ARCHISET and ARCHICINE.
The Shining (Stanley Kubrick)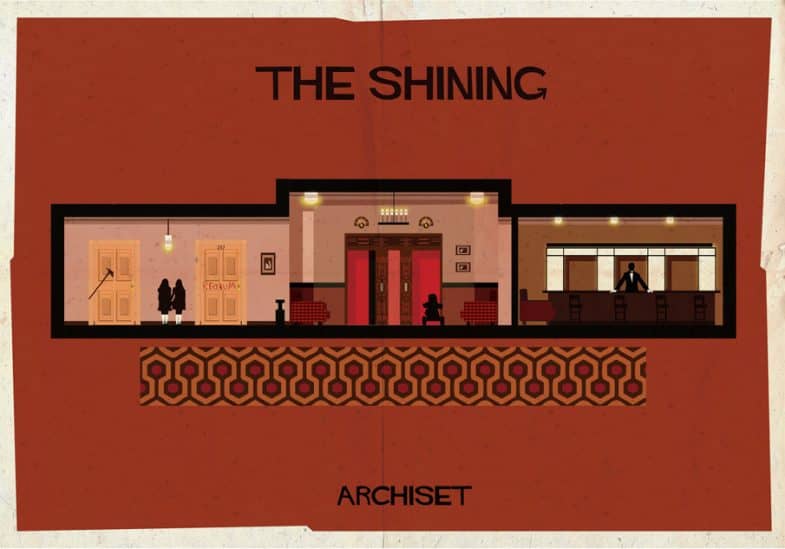 Rear Window (Alfred Hitchcock)