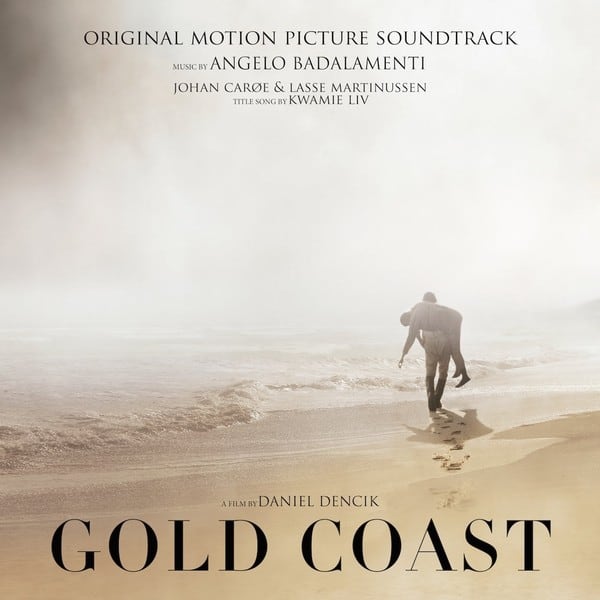 Angelo Badalamenti, together with Lasse Martinussen and Johan Carøe, has composed the original score for the Danish drama Gold Coast (original title: "Guldkysten"). Ahead of the movie's domestic release in Denmark on July 2, 2015, Fake Diamond Records already released the album.
Director Daniel Dencik describes working with Angelo Badalamenti as "a personal dream come true." He was introduced to David Lynch's trusted composer through Mary Sweeney, editor of Twin Peaks: Fire Walk with Me, Mulholland Drive and many other David Lynch films. "Angelo invited me to his house in New Jersey. I left with only a date and an address, and then we started making music," Dencik tells the Danish Film Institute. The two agreed that the film's music should "rip your heart broken."
Angelo contributed half of the music on the album, and you'll instantly recognize his style in the ethereal title song featuring the vocals of Kwamie Liv. But let's see if you can you identify his other compositions just by listening?
The soundtrack is available as digital download on Amazon or you can stream it via Spotify below.
Gold Coast (Original Motion Picture Soundtrack)
Ascension (Angelo Badalementi & Lasse Martinussen)
Love Suite (Johan Carøe)
Entry (Lasse Martinussen & Johan Caroe)
The Jungle (Angelo Badalementi & Lasse Martinussen)
Serenade / The Children (Johan CarOe)
Horror (Lasse Martinussen)
The Party (Angelo Badalementi & Lasse Martinussen)
Genesis (Angelo Badalementi & Johan Caroe)
The Escape (Johan Caroe)
Remember Me (Kwamie Liv & Angelo Badalementi)
Gold Coast Trailer