Angelo Badalamenti's "Music From Twin Peaks" (also known as "Soundtrack from Twin Peaks") will be reissued in January 2020 as part of Rhino's annual Start Your Ear Off Right event.
The limited edition reissue will be out 1/24/2020 and, unlike the Death Waltz release from 2016, it will feature the classic artwork of the 1990 album composed by Angelo Badalamenti to the whispers of David Lynch. The pressing itself will be on 140g translucent green vinyl.
Rhino's most recent 2017 reissue of the album for European markets (available right now on Amazon UK and Amazon US via import) has been widely praised for its clear and wide open sound with minimal surface noise. The only downside is its slightly pixelated back cover, so let's hope they improved the image quality for this 30th anniversary release.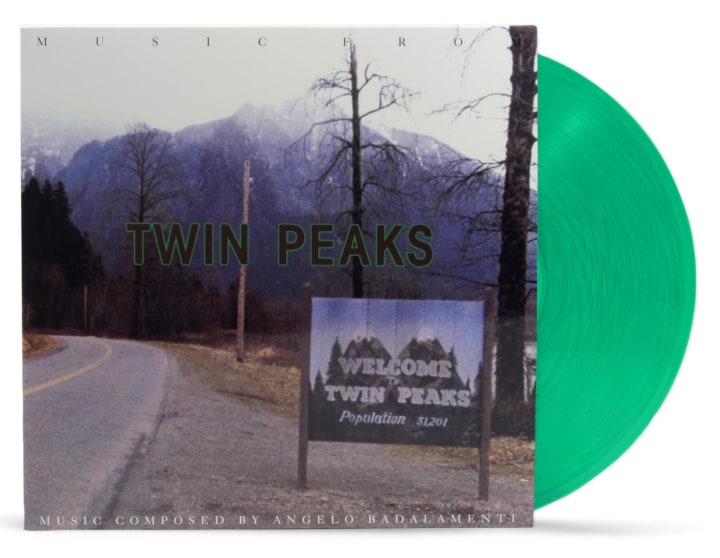 Start Your Ear Off Right releases are usually limited to anywhere between 3,000 and 7.000 copies, but you can expect a more precise number for this one soon. UPDATE: 4,850 copies will be available. That's so close to 5120 —the original population of Twin Peaks before ABC intervened— it hurts!
The record will not be available at online-only outlets, so look for it at your neighborhood record shop or pre-order a copy from Barnes & Noble for $19.84, or Rough Trade.
While creating the score, David Lynch often described the moods or emotions he wanted the music to evoke, and Angelo Badalamenti began to play the piano. In the scenes dominated by young men, they are accompanied by music that Badalamenti called Cool Jazz. The characters' masculinity was enhanced by finger-snapping, "cocktail-lounge electric piano, pulsing bass, and lightly brushed percussion."
If you want to stay up-to-date on the latest Twin Peaks and David Lynch news…
Here's that track list again (as if you don't know it by heart):
Twin Peaks Theme (5:10)
Laura Palmer's Theme (4:52)
Audrey's Dance (5:17)
The Nightingale (vocals by Julee Cruise) (4:56)
Freshly Squeezed (3:48)
The Bookhouse Boys (3:29)
Into the Night" (vocals by Julee Cruise) (4:44)
Night Life in Twin Peaks (3:27)
Dance of the Dream Man (3:41)
Love Theme from Twin Peaks (5:04)
Falling (vocals by Julee Cruise) (5:21)
Pre-order Angelo Badalamenti – Music From Twin Peaks (Translucent Green Vinyl Edition) at Barnes & Noble or Rough Trade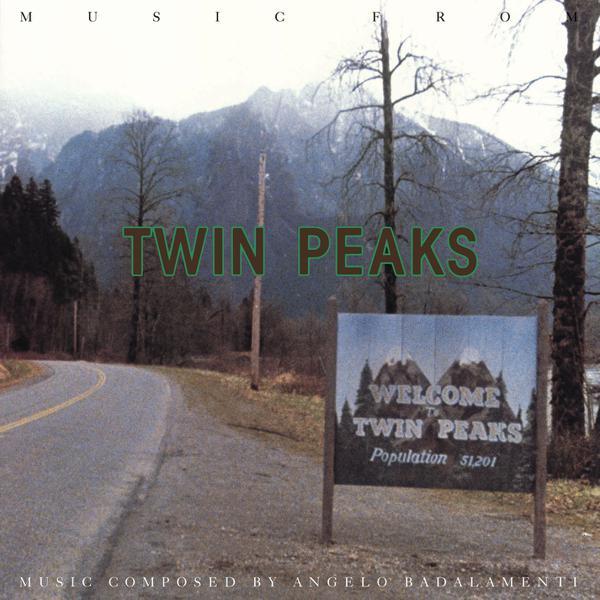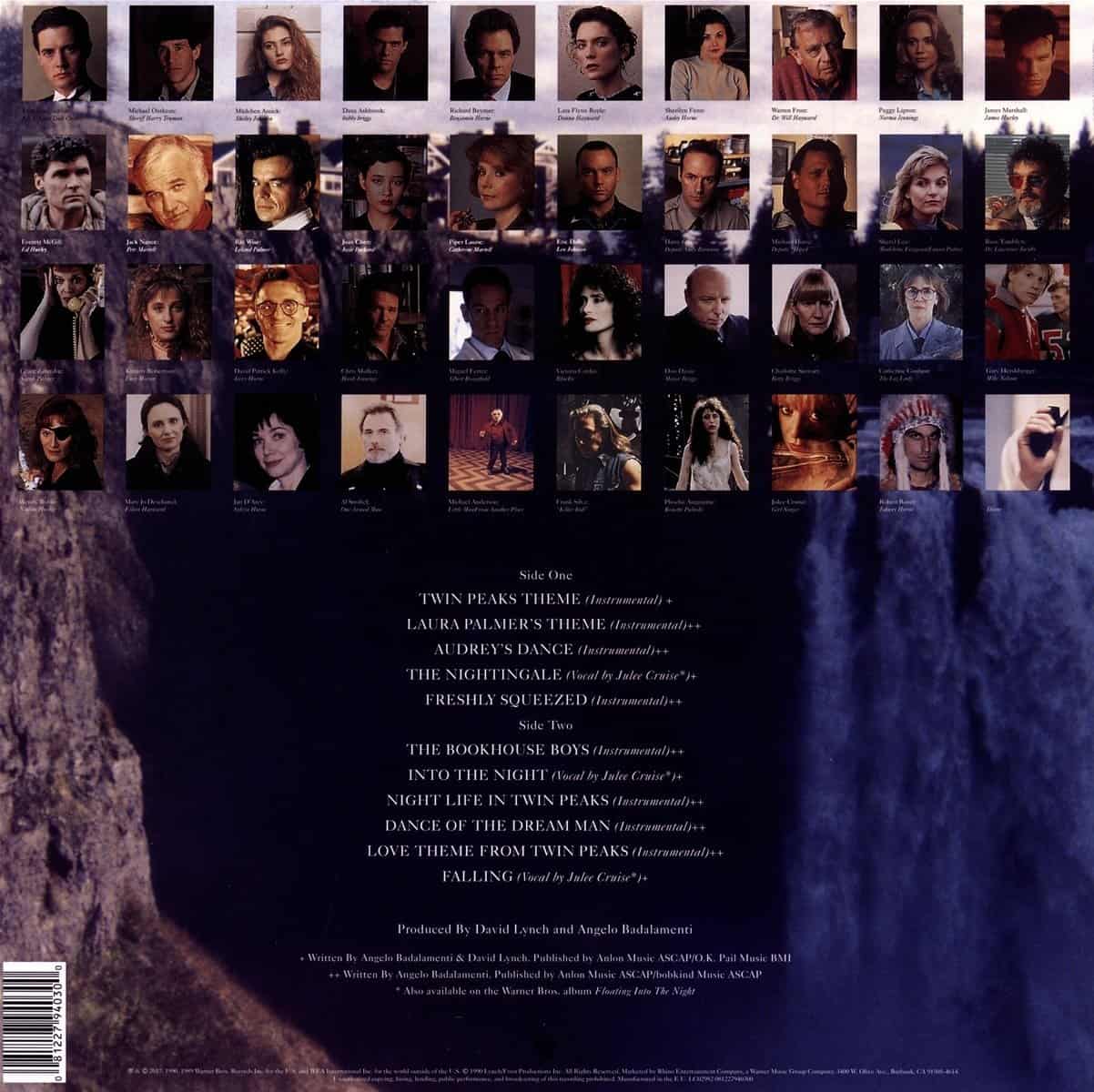 Release Date: 01/24/2020
UPC: 603497848904