We have an official release date for Death Waltz Recording's long-awaited vinyl reissue of Angelo Badalamenti's soundtrack for Twin Peaks: Fire Walk with Me: January 25, 2017. The double album will retail for $33 on Mondotees.com on the day of release and record stores will have it in stock by February 17, 2017.
To celebrate its release as well as the movie's 25th anniversary, David Lynch's prequel to Twin Peaks will screen at selected Alamo Drafthouse locations across the U.S. (see below for dates and locations). There will also be a pop-up show at The Regent Theater in Los Angeles on January 29.
"We went back to the master tapes in the Warner Archives and had this recut to fit across two LPs as the score clocks in at 51 minutes. It sounds incredible and punchy, but super nuanced too," said Mondo Record Label Manager Spencer Hickman on the Angelo Badalamenti-approved audio.
Complementary to the David Lynch-approved style of the 2016 series soundtrack reissue, Sam Smith and Jay Shaw collaborated on the artwork and design again.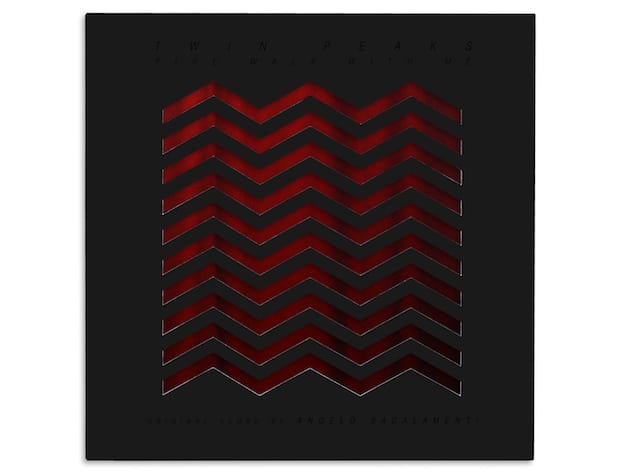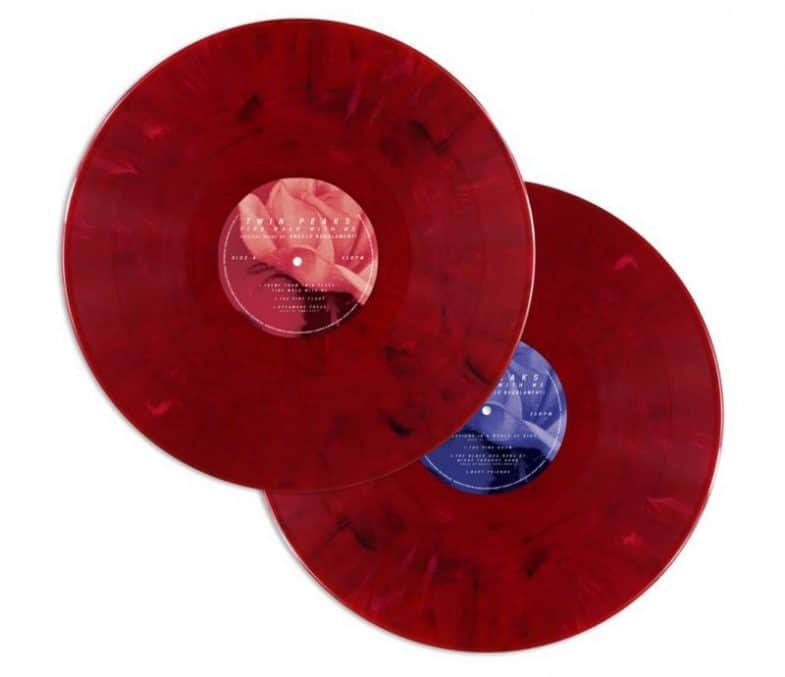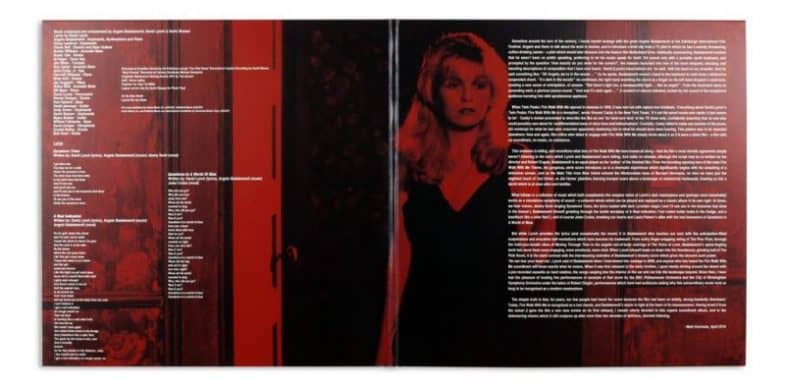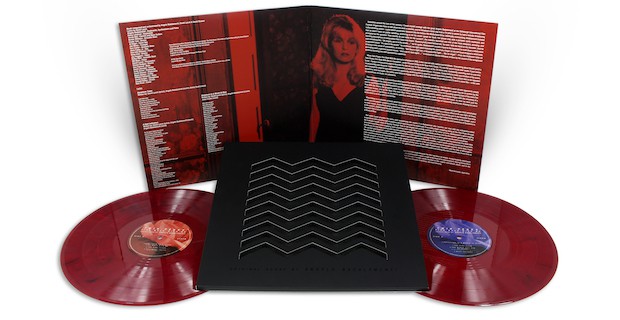 The simple truth is that, for years, too few people had heard the score because the film had been so widely, wrong-headedly dismissed. Today, Fire Walk With Me is recognized as a lost classic, and Badalamenti's music is right at the heart of its reassessment. Having loved it from the outset (I gave the film a rare rave review on its first release), I remain utterly devoted to this superb soundtrack album, and to the shimmering visions which it still conjures up after more than two decades of delirious, devoted listening.

—Mark Kermode (excerpt from the liner notes).
Details:
Director-approved artwork
Composer-approved audio
Sleeve notes by film critic Mark Kermode
Vinyl re-master by Tal Miller at Warner Archives
Lacquers cut by David Cheppa at Plush Vinyl
2 x 180G Cherry Pie vinyl (33 RPM)
425gsm Gatefold sleeve housed inside a bespoke black die cut outer jacket with black spot varnish finish, complete with obi strip.
Tracklist:
Red Rose Side A
Theme From Twin Peaks – Fire Walk With Me (6:40)
The Pine Float (3:58)
Sycamore Trees (3:52)
Red Rose Side B
Don't Do Anything (I Wouldn't Do) (7:17)
A Real Indication (5:31)
Blue Rose Side A
Questions In A World Of Blue (4:50)
The Pink Room (4:02)
The Black Dog Runs At Night (1:45)
Best Friends (2:12)
Blue Rose Side B
Moving Through Time (6:41)
Montage From Twin Peaks – Girl Talk / Birds In Hell / Laura Palmer's Theme / Falling (5:27)
The Voice Of Love (3:55)
Screenings:
Get your tickets before they sell out. Admission is $12.00, or $45.00 including the double vinyl.
Ashburn – 1/25
Austin (Ritz) – 1/25
Brooklyn – 1/27
Dallas (Cedars) – 1/25
Dallas (Richardson) – 1/25
Denver – 1/28
El Paso – 1/25
Houston (Mason Park) – 1/27
Kalamazoo – 1/25
Kansas City – 1/25
Lubbock – 1/27
Omaha – 1/29
San Francisco – 2/8
Winchester – 2/2
Yonkers – 1/31
https://www.instagram.com/p/BO4mfqqDQfs/