Some of the most moving moments in the beautiful Harry Dean Stanton: Partly Fiction documentary are those with Harry Dean Stanton singing. His rendition of Everybody's Talkin' even made David Lynch burst into tears. All those songs plus more are now bundled on the Harry Dean Stanton: Partly Fiction soundtrack out on vinyl, CD and mp3.
Especially for Record Store Day 2014 a few weeks ago, two of the songs (Tennessee Whiskey and Canción Mixteca) were also released on a limited edition 7″ picture disc. Thanks to documentary filmmaker Sophie Huber, Welcome to Twin Peaks is happy to be able to give away two of those rare vinyl records, each of them including a movie poster signed by the one and only Harry Dean Stanton himself!
The giveaway is open worldwide and you can gain extra chances by completing easy tasks, such as watching the trailer and liking the documentary's official Facebook page. Also keep an eye on @ThatsOurWaldo and Facebook for a bonus question or two in the next few days.
Win a limited edition Harry Dean Stanton: Partly Fiction 7″ vinyl picture disc with signed film poster
Harry Dean Stanton: Partly Fiction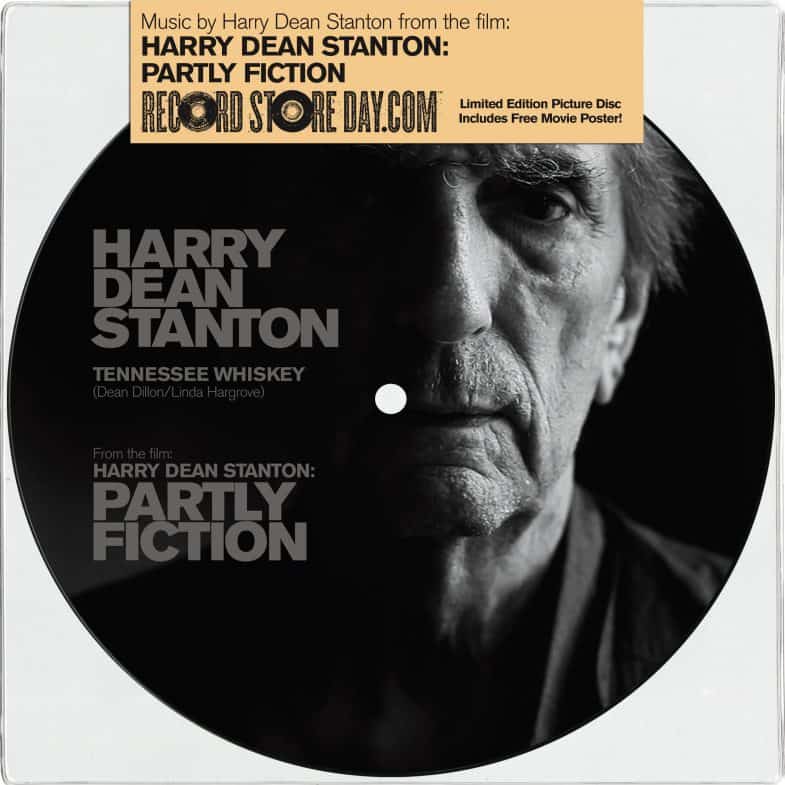 (The picture above doesn't show the signed poster)