Death Waltz Recording Co. is continuing their series Twin Peaks soundtrack releases with their own version of Twin Peaks: Limited Event Series Soundtrack on double colored vinyl. The first 180g disc will be 'Cherry Pie Splatter' red while the second is colored 'Machine Room Grey.' Similar to Death Waltz's previous releases, the records come in a red die-cut, spot gloss sleeve revealing the moment from the show that Laura Palmer takes her face off inside the Red Room.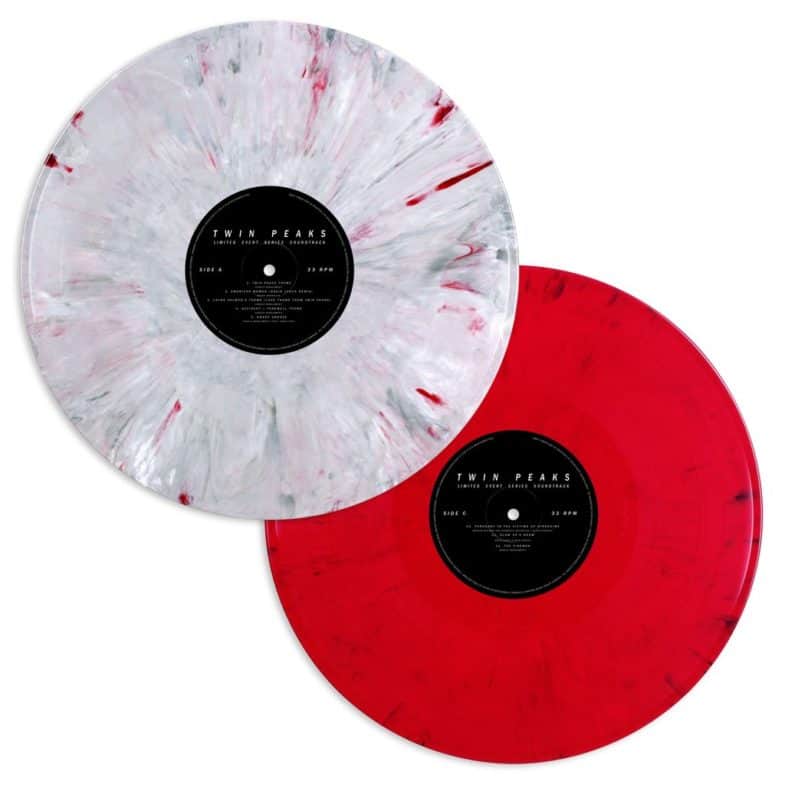 UPDATE: This article previously mentioned the album was 'remastered.' That was a false assumption based on label's press release's emphasis on the mastering.
From Death Waltz Recording Co.:
Mike Bozzi at Bernie Grundman Mastering has mastered the vinyl and Bernie Grundman supervised the cutting master with pressing duties being handled by QRP (Quality Record Pressings) in Kansas. The work here is incredible, whether breathing new life into familiar themes or creating brand new ear worms in the form of smokey jazz, ambient and industrial stylings. The score is thick with atmosphere and dripping in mood and tension proving once again that Lynch and Badalamenti are both bona fide geniuses who deserve every plaudit given to them.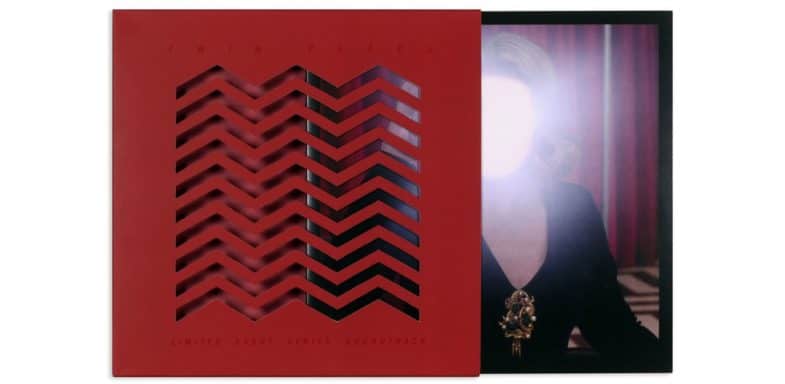 The double LP goes on sale for $35 via mondotees.com on Thursday, May 9th at 12 PM Central Time, along with the next round of Greg Ruth's Twin Peaks print series. It is expected to ship in May 2019.
Previous limited edition vinyl releases of this soundtrack include one on neon vinyl and a picture disc release (Amazon) for Record Store Day 2018. Remember, you can listen to a chronological playlist of the Twin Peaks: The Return soundtrack any time, any place via Spotify.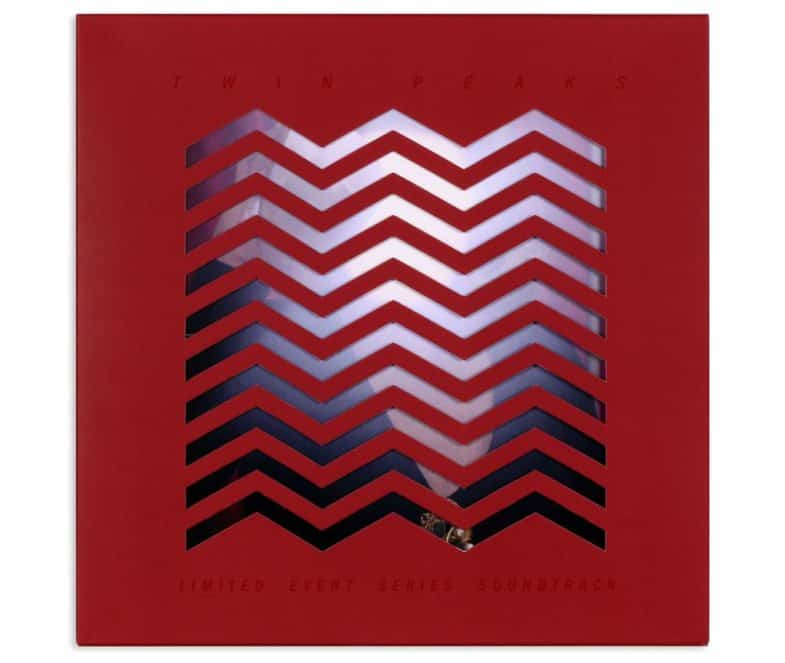 Twin Peaks: Limited Event Series Soundtrack 2XLP (DW150) track listing:
SIDE A
1. Twin Peaks Theme (Falling) – Angelo Badalamenti
2. American Woman (David Lynch Remix) – Muddy Magnolias
3. Laura Palmer's Theme (Love Theme From Twin Peaks) – Angelo Badalamenti
4. Accident / Farewell Theme – Angelo Badalamenti
5. Grady Groove (feat. Grady Tate) – Angelo Badalamenti
SIDE B
1. Windswept (Reprise) – Johnny Jewel
2. Dark Mood Woods / The Red Room – Angelo Badalamenti
3. The Chair – Angelo Badalamenti
4. Deer Meadow Shuffle – Angelo Badalamenti
SIDE C
1. Threnody For The Victims Of Hiroshima (with Warsaw National Philharmonic Orchestra) – Witold Rowicki/Krzysztof Penderecki
2. Slow 30's Room – David Lynch & Dean Hurley
3. The Fireman – Angelo Badalamenti
SIDE D
1. Saturday (Instrumental) – Chromatics
2. Headless Chicken – Thought Gang (Angelo Badalamenti & David Lynch)
3. Night – Angelo Badalamenti
4. Heartbreaking – Angelo Badalamenti
5. Audrey's Dance – Angelo Badalamenti
6. Dark Space Low – Angelo Badalamenti