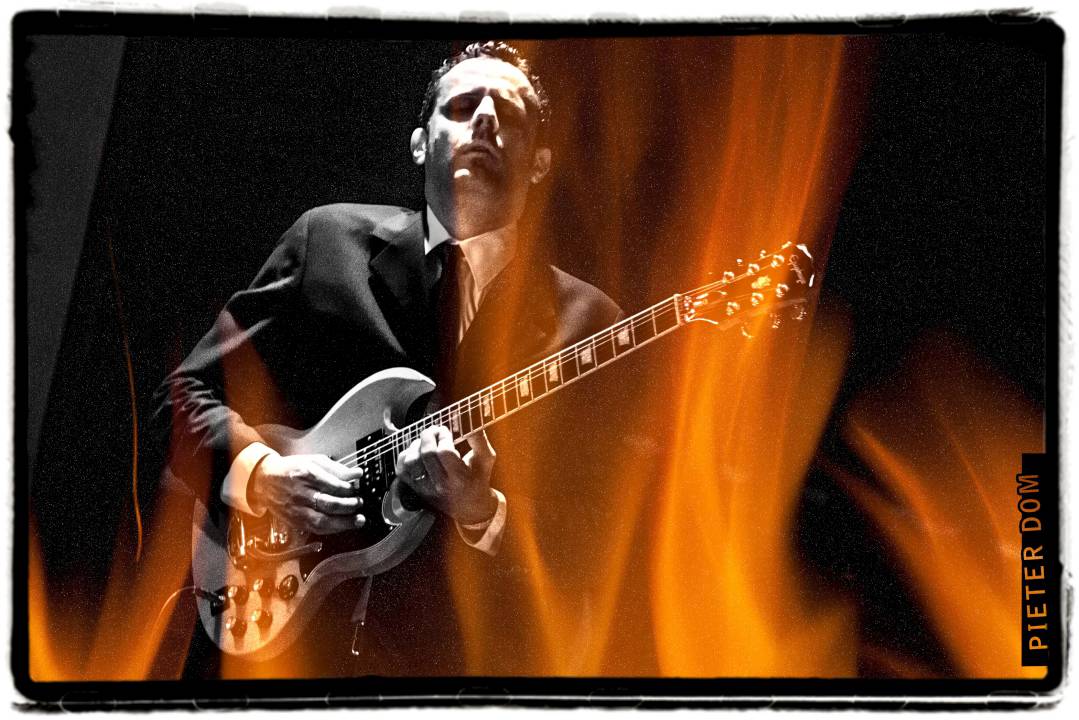 I had been looking forward to last Sunday ever since Kirk Salopek told me back in September that he was preparing what he felt was "a necessary response to the work of David Lynch and Angelo Badalamenti" back in September of last year.  A few months after that first e-mail, Silencio debuted at the Brillobox in their hometown, Pittsburgh, and the video montage of their first show looked promising. But boy, was I blown away when I saw the band perform live at Le Poisson Rouge in New York!
It was the closest I ever felt to being inside of Twin Peaks' Roadhouse, Blue Velvet's Slow Club, Lost Highway's Luna Lounge, and of course, Mulholland Drive's Club Silencio. The band, only four gigs into this vast material, expertly drifted from Angelo Badalamenti's cinematic themes into the twangy rock 'n roll loved by David Lynch, and back into their own original material inspired by both artists. Singer Dessa Poljak, who combined Maddy Ferguson's post-prescription glasses looks with Dorothy Valens' fragile sensuality, is not just stunningly beautiful; she managed to bring tears to my eyes (and that of many other audience members, I bet) with her a cappella performance of Rebekah Del Rio's Llorando. Dessa, meet David. David, meet your next protégée.
Below is my attempt to capture the Lynchian atmosphere of the night in a few photos. An impossible task, nevertheless the band was so pleased with these photos that I'm proud to announce that some of them will be featured in their upcoming album's art work! By the way, watch this space for teaser tracks from that album
Silencio will perform a (way too short) 45-minute set at the Three Rivers Arts Festival in Pittsburgh on June 4th 2012. Go see them, if you can. I'll definitely keep you in the loop about future performances all over the country (and hopefully, the world), but I can already tell you right now that they're definitely coming back to New York City in the not so distant future.