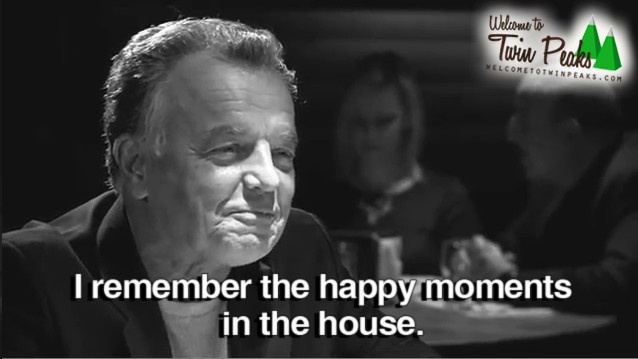 And here we are… 25 years later!
Another teaser from the upcoming Twin Peaks Blu-ray has just been revealed. The video shows a minute and half of the Between Two Worlds featurette written by David Lynch, in which the director interviews the Palmer family about their current existence. In this clip, David Lynch asks Leland Palmer about his memories of daughter Laura and wife Sarah…
"I have memories. Really the fondest of memories. Sarah. And Laura. I think love them more than anyone ever." —Leland Palmer
Here's a behind the scenes photo that was revealed a few "Twin Peaks Tuesdays" ago.