Clear out a slot in your jukebox, because the golden-voiced, white-headed star of What Did Jack Do? (up to you whether you consider that David Lynch or Jack Cruz) is releasing the short's instant classic, True Love's Flame, as a 7″ via Sacred Bones Records in the spring of 2020! (Surely, your Valentine won't mind a small delayed gift!)
And if you were blown away by the capuchin's vocal talent in the film, you may want to sit down before you listen to the overwhelmingly mushy B-side, Dancin' in the World of Love. You can enjoy both songs here:
If all of that's not enough to take in, behold David Lynch's Photoshop skills on the record's artwork…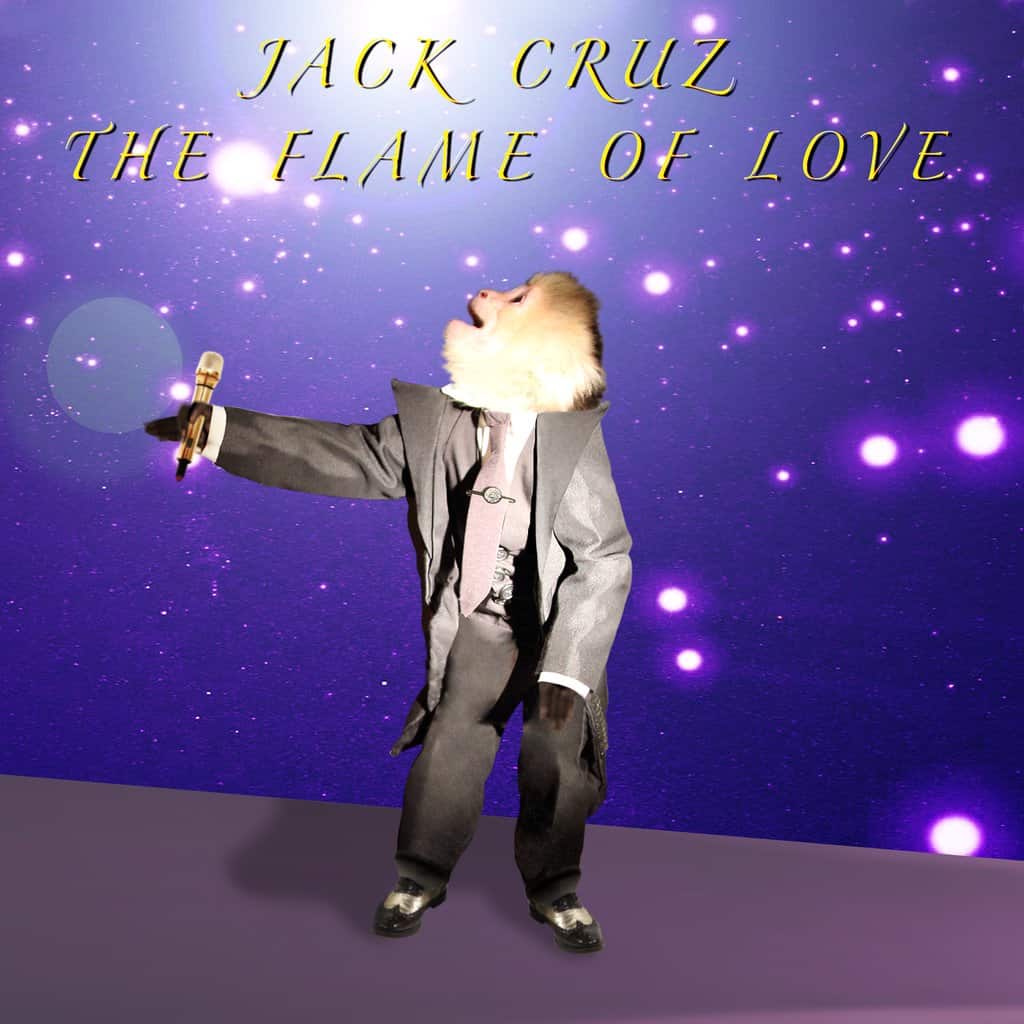 Three different vinyl 45s will be available: black vinyl, clear vinyl, and a limited edition Sacred Bones Record Society version (150 copies) pressed on black and clear swirl vinyl, in an exclusive wrap around sleeve, wax sealed, and hand-numbered.
Pre-order starting today over at Sacred Bones Records. Digital download is available via Bandcamp.
January 20, 2020 saw the surprise release of David Lynch's short 'What did Jack Do?' on Netflix. If you watched the grainy, police procedural over the last few days, you most likely found yourself saying aloud 'who is Jack Cruz and how can I get more of his music?' Now, just in time for the Grammys, Sacred Bones is announcing the release of the short's featured original song 'True Love's Flame' by the primate star crooner of yesteryear; Jack Cruz. Not much is known about Cruz's career prior to his involvement with Lynch, but fortunately, we have not just one song, but two: 'Dancin' in the World of Love' is the B-side to the short's single…uncovered recently and an excellent example of Cruz's emotional prowess and magical, gold-dipped vocal cords. Both songs were written by Lynch and Dean Hurley and are available for pre-order in both black and clear vinyl 45s with artwork carefully crafted by Lynch himself.
Jack Cruz – True Love's Flame (Clip from What Did Jack Do?)
David Lynch Premieres "What Did Jack Do?" On Netflix, Starring A Capuchin Monkey And Himself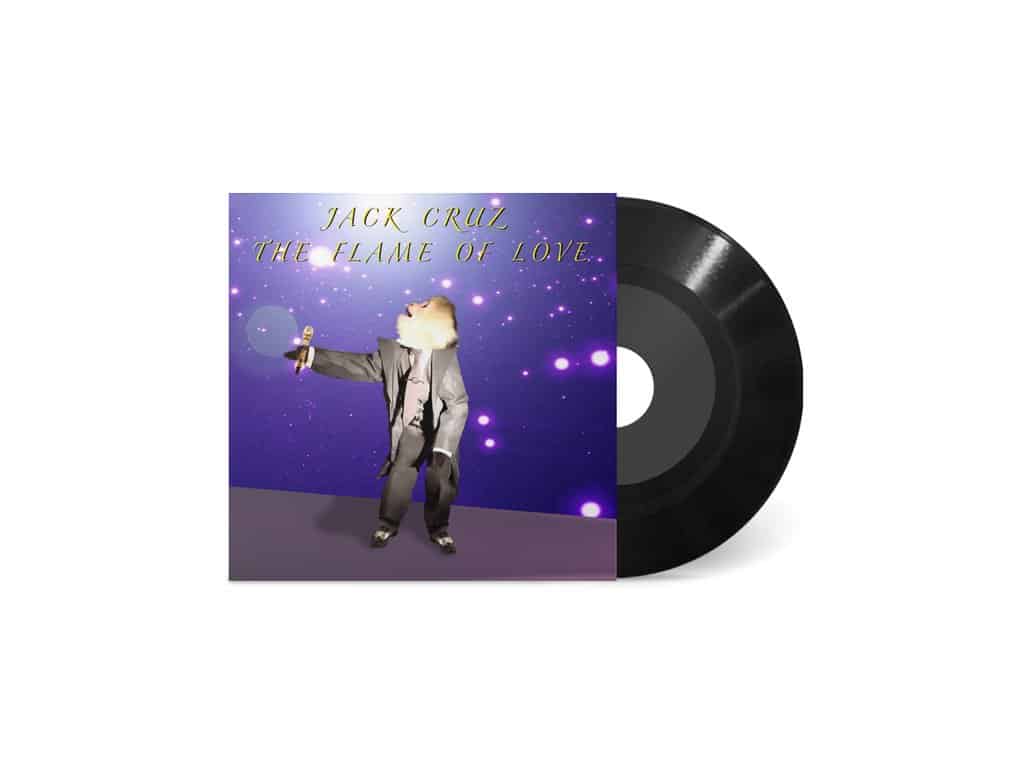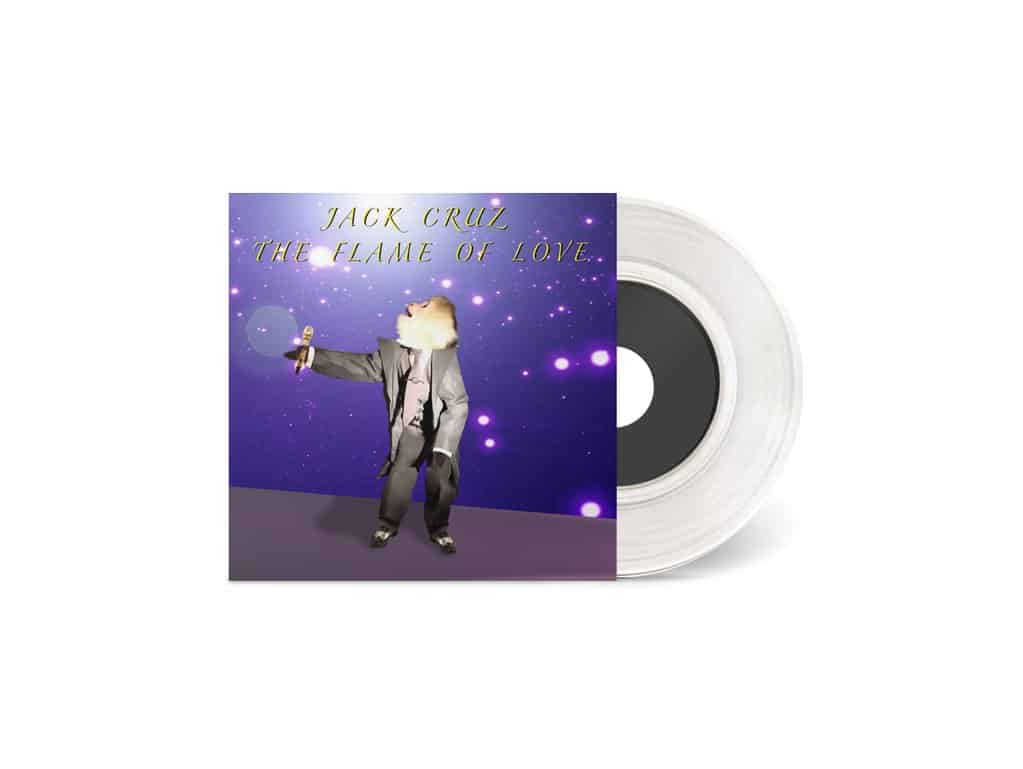 David Lynch Featuring Jack Cruz – True Love's Flame Lyrics
True love's flame
Burns so bright
It's love's delight
Oh… Once upon a time we danced
Once upon a time we took a chance
And fell
In love
Once upon a time
Now I long to know
The glow
Oh, I wish to know
To be with her and know again
The glow
Of true love's flame