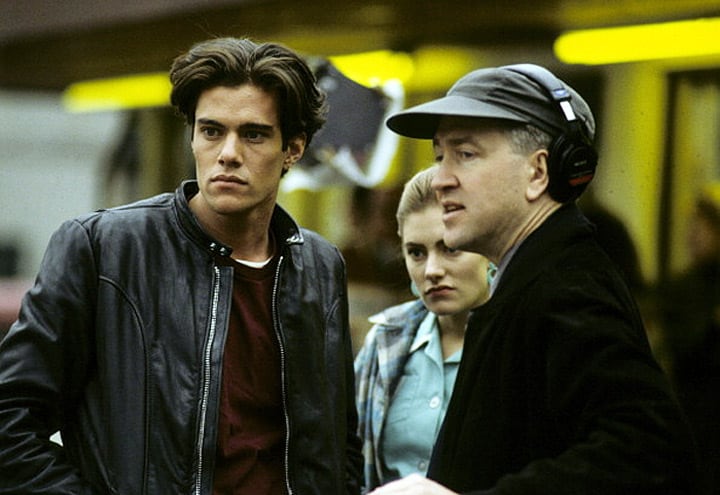 Three weeks after director David Lynch caused a storm with his public departure from the continuation on Showtime, it looks like the dark clouds over Twin Peaks are finally dissipating and blue skies could be emerging.
While several anonymous sources are optimistic, Dana Ashbrook was actually outspoken about the matter in front of a large crowd at last Sunday's Antwerp Convention in Belgium. During a Q&A on stage, the actor told fans that negotiations for a David Lynch-directed series are back on, confirming Showtime's repeated statements in e-mails and interviews. Things are looking way better than they did on Easter Sunday, he added, and there's a fifty-fifty chance that David Lynch will return to direct the 9 new episodes. UPDATE: Dana said Mark Frost's The Secret Lives of Twin Peaks book is completed, but its release is uncertain and depends on the ongoing negotiations with Showtime.
"We are not going to do it without [David Lynch]. What is the point, honestly?"
—Dana Ashbrook
On a fun side note: Dana, who first learned from Sheryl Lee that he was going to be cast again, also mentioned that David Lynch asked him if he'd been practicing "walking backwards" lately, as we see Bobby Briggs do in the pilot and Twin Peaks: Fire Walk with Me.
[bctt tweet=""You've been practicing walking backwards?" —David Lynch to Dana Ashbrook #TwinPeaks2016″]
Dana Ashbrook Q&A in Antwerp, Belgium on April 26, 2015
UPDATE: Here's the entire discussion recorded at Antwerp Convention. Dana discusses the indispensability of David Lynch, the emotional diner scene with Don S. Davis, Diane Keaton's directing style, his favorite scene from Twin Peaks: Fire Walk with Me, and much more.
Add Dana's report on the ongoing negotiations to recent yet vague and often metaphoric statements, like this "It's still blurry but coming into focus" tweet by Sherilyn Fenn (Audrey Horne) along with a recent photo of her and Sheryl Lee (Laura Palmer), and you'd almost get your hopes up. Almost. But fifty-fifty is still far away from 100% so keep crossing your fingers until we hear from Mark Frost and/or David Lynch.
It's still blurry but coming into focus pic.twitter.com/HQGzXHWOWG

— sherilynfenn (@sherilynfenn1) April 27, 2015
Hat tips to Marco Aarts, Julie Sunfield and Hendrik Van Dale!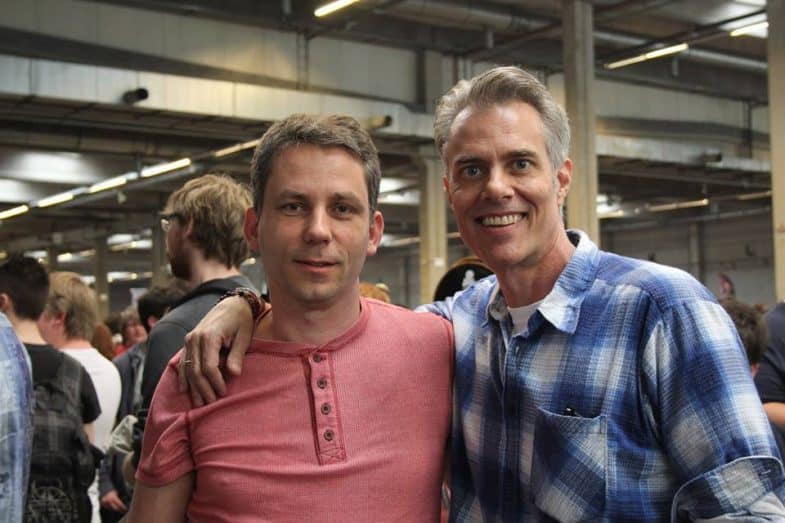 Dana Ashbrook at Antwerp Convention 2015 with Welcome to Twin Peaks reader, Marco Aarts.
RANDOM BONUS: Time-lapse of Dana Ashbrook getting a haircut
…from hairdresser Lucky Longo.