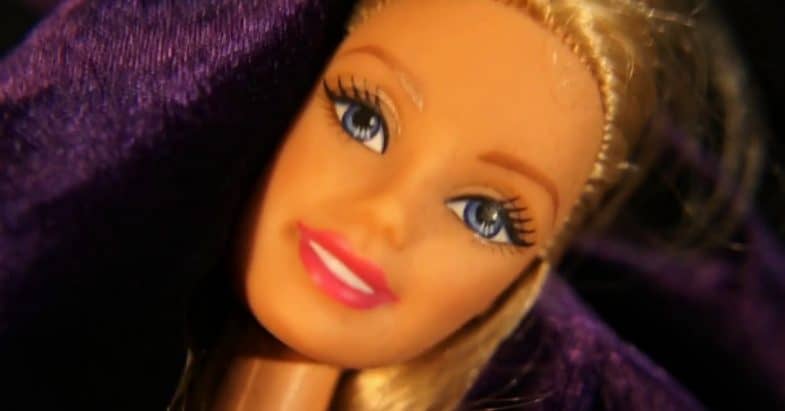 Hi! Dave isn't here right now, but he asked me to thank you all on his behalf. Actually, all of them asked me to thank you. I was telling Dave that my form of meditation is taking all my clothes off and lying in the sun on the beach. That's what I like.
—Trixie
At the 2015 Tribeca Disruptive Innovation Awards (TDIA), David Lynch was honored for his advocacy of Transcendental Meditation as the founder and the David Lynch Foundation. He shot a short "Thank you" video to screen at the awards ceremony on April 24th during New York's Tribeca Film Festival.
In the video, a Barbie doll called Trixie accepts the TDIA award on David Lynch's behalf while he is out to get her "Love Red" nail polish and shampoo. This won't surprise Lynch fans, because it's not his first video starring a Barbie doll —remember the David Lynch coffee ad banned by Mattel? So far for innovation ;)— but we are introduced to a new addition to his (or perhaps his 2.5 year-old daughter Lula's) toy collection.
It's so sweet. I think you're gonna love it!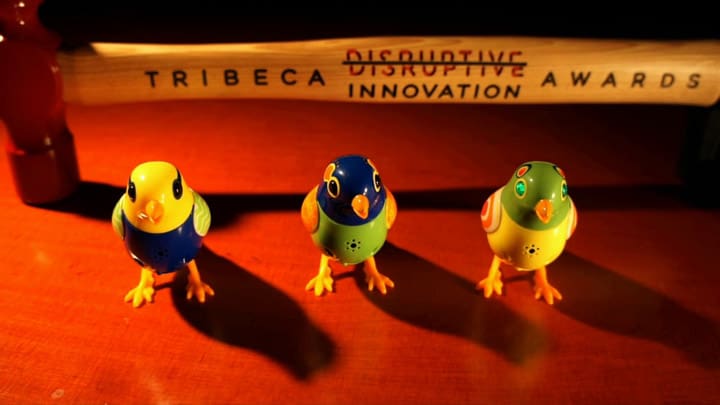 For those intrigued, they're called DigiBirds Twinkie's Trio (Amazon) and they can sing up to 20 songs. Is this so-called "surprise" ending a hint to Twin Peaks fans that "the birds will sing a pretty song" again soon and that he's close to sealing the deal with Showtime? Probably not. But here's to hoping!
Meanwhile… keep tweeting! #SaveTwinPeaks