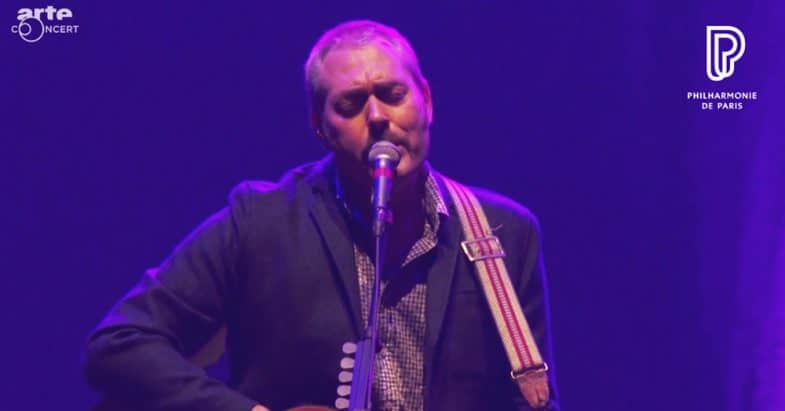 For their current tour, English indie band Tindersticks has added a Julee Cruise song to their setlist. During their last two or three shows in Western Europe, they've covered Into the Night, composed by Angelo Badalamenti and with lyrics by David Lynch for Julee Cruise's 1989 Floating into the Night album. In Twin Peaks, it's the song that solves the Man From Another Place's clue that 'there's always music in the air' when Dale Cooper hears it on repeat at Jacques Renault's cabin in Ghostwood.
Tindersticks – Into The Night (Julee Cruise cover)
Skip to around the 3:30 minute mark to hear the Tindersticks cover performed live at Philharmonie de Paris on February 10, 2015.
It's not the first time the band's lead singer Stuart Staples covers songs from the Twin Peaks soundtrack. Last year, for a tribute show called In Dreams: David Lynch Revisited at the Barbican in London, he performed Julee Cruise's Falling as well as Just You by, umm… "James Hurley".
Stuart Staples (of Tindersticks) covers Falling
Stuart Staples (of Tindersticks) covers Just You