"David Lynch for kids?"
In 1999, David Lynch surprised the world —including the majority of his fans— with (pun intended) his straightest movie ever. The Straight Story was exactly what it appeared to be: a biographical road movie about the 73-year-old Alvin Straight who traveled 240 miles from Iowa to Wisconsin on a 1966 John Deere lawn mower to visit his 80-year-old brother Henry, who was recovering from a stroke.
Now, fifteen years later, Alvin's beautiful adventure inspired Spanish app developers Meikme to recreate the true story as an app for kids. We spoke to Meikme's Raúl about The Journey of Alvin.
Welcome to Twin Peaks: Are you guys David Lynch fans, or just fans of The Straight Story?
Meikme: First of all, we love movies and we love the two versions of David Lynch, as an experimental director and as author of 'classic' works like The Elephant Man or The Straight Story.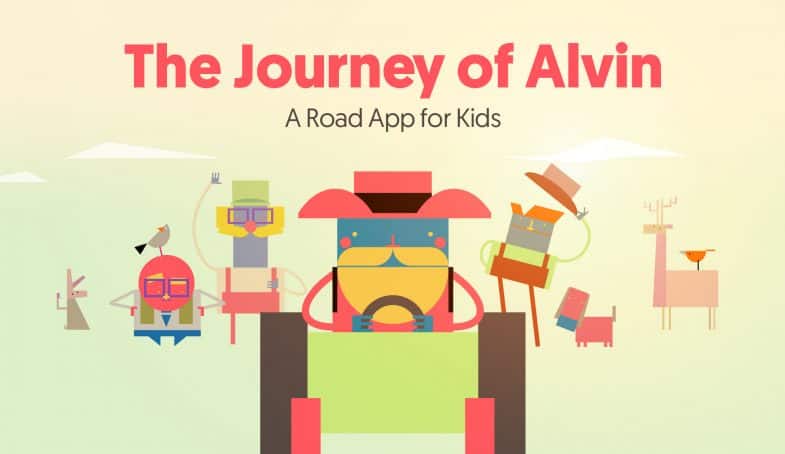 The Journey of Alvin is available for purchase via Amazon, iTunes and Google Play.
Welcome to Twin Peaks: Some scenes look a bit similar to the movie. Did you embed any direct references to The Straight Story in your app? Or easter eggs?
Meikme: We did not intend to make [an app] version of [The Straight Story]. The film contains complex messages that can not be transferred to the children's language. But we love the root of the story, the personal adventure of an old man and the possibility of linking different situations or experiences along the journey. It also allowed us to have a main character breaking away from the conventional protagonist, just like Pixar's Up. Most of the scenes are totally different [than those] in the movie, but we tried to reflect the same spirit, the same atmosphere, how [it] show[s] the American landscape or a typology of characters, [while] looking for the interactivity inside a structure of a story directed to children.
Welcome to Twin Peaks: This makes me wonder if there are any other David Lynch stories that could work as apps for kids…
Meikme: As we said, we are not looking to make [app] versions of movies. We like to inspire some ideas or values to the children's world and it is not easy to find films that can work in this way. But in the case of David Lynch, The Elephant Man is the one that seems to have more possibilities…
The Journey of Alvin
The journey of Alvin is an interactive story based on true events that inspired the acclaimed film director David Lynch.  An interactive story with which you can accompany Alvin, riding his old mower, willing to travel 400 miles to be reunited with his brother.
The Journey of Alvin is available for purchase via Amazon, iTunes and Google Play.