Because it was so packed and fun last time, Sign of the Beast Burlesque and Go Go Rocket Productions are bringing The Black Lodge Burlesque back to Portland, Oregon for not one, but two nights.
One May 31 and June 1, there will be David Lynch-inspired performances by Hai Fleisch, Rocket, Baby Le Strange, Lady Stockholm, Vera Mysteria, Meghan Mayhem, Miss Steak, Paris, Miss Kennedy, and Harty Meal. There will be another raffle of Lynchian goodies and of course, they'll serve pie and coffee sponsored by Public Domain. Both shows start promptly at 8:30 PM and tickets are just $10.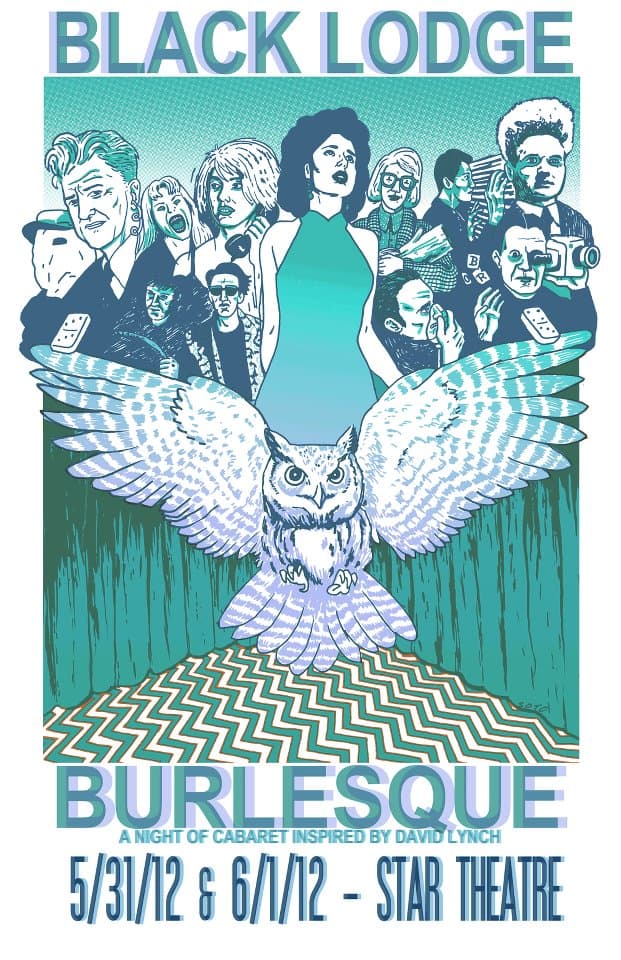 If you like this illustration, you can buy a print or iPhone case here.
Dates: May 31 & June 1 at 8:30 PM.
Venue: Star Theater Portland, 13 NW 6th Avenue, Portland, OR 97209.
Tickets: $10 at the door.
RSVP: Facebook.
Thanks to Rocket for the tip!