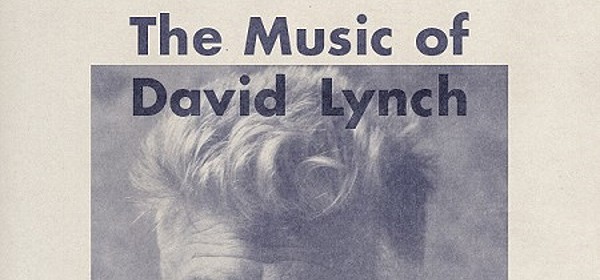 UPDATE: This event will be broadcast on AXS TV early 2016, and an album release is being considered. Stay tuned for more details.
Hard to believe, but this ain't no joke. On April Fools' Day 2015, The Music of David Lynch will be performed by an impressive line-up of artists and bands like Angelo Badalamenti, Julee Cruise, Twin Peaks synthesizer player Kinny Landrum, Rebekah Del Rio, Moby, Chrysta Bell, Donovan, Duran Duran, Jim James, Karen O, Rob Mathes, Sky Ferreira, Tennis, Twin Peaks (the band), Wayne Coyne and Steven Drozd of The Flaming Lips, Zola Jesus and special guests. Special guests? Please be Sherilyn Fenn dancing to Audrey's Dance and Michael J. Anderson doing the Dance of the Dream Man.
The event takes place at The Theatre at the Ace Hotel in L.A. in honor of the 10th anniversary of the David Lynch Foundation.
Be it the synthesized echo of the Twin Peaks theme song, the Angelo Badalamenti score to Blue Velvet or Mulholland Drive's "Llorando," David Lynch deploys music in his work to stirring effect, creating layers of meanings in a sequence of melancholic minor chords or startled key changes. On April 1, the David Lynch Foundation celebrates its 10th Anniversary with The Music of David Lynch, an exploration of the director's use of immersive and ambient sound in his films, Twin Peaks and original catalog. All proceeds benefit the non-profit Foundation to bring Transcendental Meditation to at-risk populations suffering with PTSD.
Tickets range from $45 (rear balcony) to $1000 (VIP) for the best seats in the house including a private pre-concert event with David Lynch, top shelf cocktails and crafted hors d'oeuvres, and a limited edition concert poster designed by Shepard Fairey.
You can now purchase tickets for The Music of David Lynch in Los Angeles. Tickets are selling real fast, so don't miss out. Reserved seating is sold out and only VIP tickets are left, but there are still some on eBay!
Here's who we know will sing what (so far):
Wayne Coyne and Steven Drozd will perform a 10-minute segment of the Eraserhead soundtrack with special guest Rebecca Baxter and her noise machines.
Julee Cruise will sing Falling with Angelo Badalamenti on they keyboard, and possibly more songs.
Chrysta Bell is known to cover Up In Flames and Sycamore Trees during her concerts, but for this event she will perform one of the songs she recorded with David Lynch. My guess: Polish Poem.
Rebekah Del Rio has been added to the line-up, so you can expect to get all teary-eyed when she performs her version of Llorando as heard in Mulholland Drive.
If you cannot make it, why don't you retweet the following message to request a live stream of the musical event of a lifetime!
Retweet to request a LIVE STREAM of "The Music of David Lynch" with Angelo Badalamenti & others: http://t.co/iSKOoV6qfn /cc @LynchFoundation

— Twin Peaks (@ThatsOurWaldo) February 10, 2015