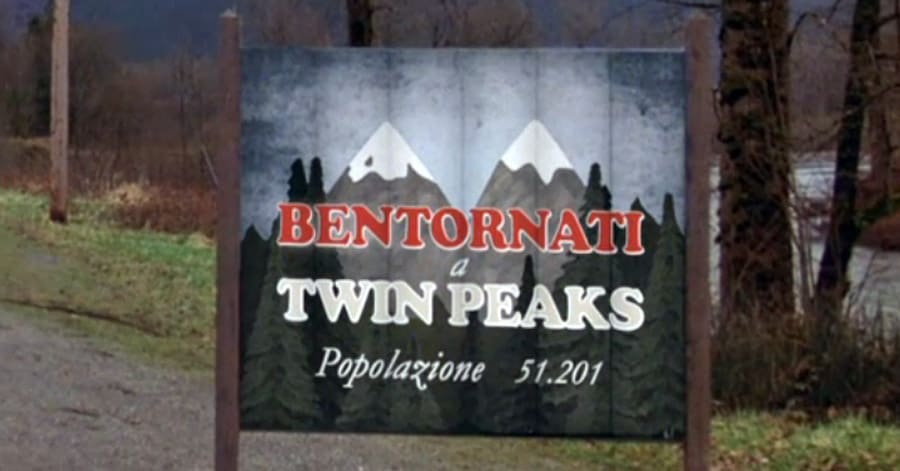 This is the kind of announcement that makes you wish you spoke a little Italian!
At Sky Atlantic HD's upfront in Milan on September 14, the Italian TV channel presented their 2016-2017 television season. One of the company's proud announcements included a premiere date for the long-anticipated new season of Twin Peaks, which it acquired back in January.
David Linch torna a Twin Peaks e con lui buona parte del cast originale che ha recitato nelle prime due stagioni degli anni Novanta per la nuovissima TWIN PEAKS 3 in onda nel mese di maggio: Kyle MacLachlan, Sherilyn Fenn, Sheryl Lee e David Duchovny, ma ci saranno anche moltissimi nuovi attori come Monica Bellucci, Jim Belushi, Naomi Watts, Tim Roth, Michael Cera, Laura Dern, Jennifer Jason Leigh, Amanda Seyfried, e musicisti come Trent Reznor e Eddie Vedder.
Let's just translate the most important part while deducing the year from the context of the news:
May 2017!
Coming from the Italy branch, it's unknown whether this air date also applies to Sky Atlantic's channels in the United Kingdom, Ireland, Germany and Austria.
May 2017 corresponds with Showtime's projected premiere in next year's second quarter, although the series' original home may want to lead the parade by premiering Twin Peaks sooner than its partner networks. One Sky Upfront attendee even overheard January 2017 for the U.S. premiere, but don't let that rumor get you too excited yet. Either way, here's looking at you, Showtime!
Meanwhile, Sky Atlantic HD already aired reruns of the first two seasons and Twin Peaks: Fire Walk with Me.
Bentornati a Twin Peaks! Tonight, Sky Atlantic HD in Italy starts airing the first two seasons. pic.twitter.com/slBj8ofbSd

— Welcome to Twin Peaks (@ThatsOurWaldo) May 12, 2016
Hat tip to Cesare Zappala.