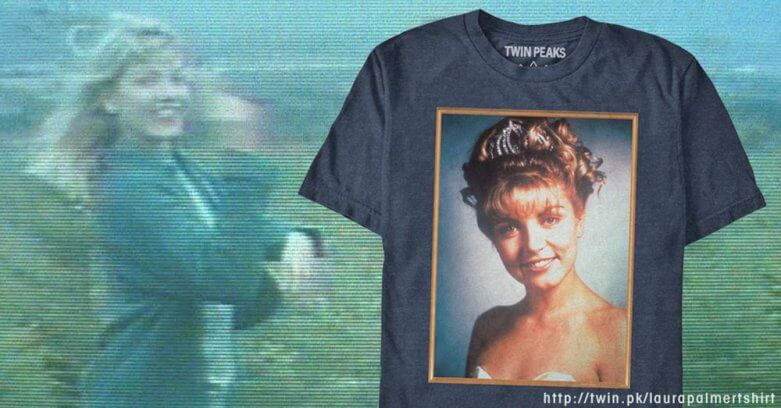 Nothing says 'I love Twin Peaks' quite like wearing Laura Palmer on your body!
For a limited time, an officially licensed Twin Peaks t-shirt featuring Laura Palmer's iconic homecoming queen portrait is available from the online purveyor of geek culture and nostalgia, 80sTees!
The Laura Palmer t-shirt's crowdfunding goal has been met, which means it will definitely go into production. However, to guarantee you'll get one of these, you have to order before the end of September 2016. The targeted shipping date for this heather navy blue and 100% pre-shrunk men's tee (in sizes small through 5XL) is November 22nd. A bit of a wait, yes, but at least you'll get it way before the start of the new series.
(They also have a few officially licensed The X-Files t-shirts)
Let everyone know that you are a fan of the cult classic Twin Peaks with this t-shirt that shows a framed portrait of homecoming queen Laura Palmer. This is the portrait that appeared in the Twin Peaks High School trophy case. You don't have to go all the way to One-Eyed Jack's casino to get this Twin Peaks t-shirt. You can get your Twin Peaks Laura Palmer t-shirt right here at 80sTees.com!