At this point, we're not sure how or even if the Bookhouse Boys will come back into play in the new series, but that's not stopping Insight Editions from publishing a hardcover, 8.25″ by 5.25″ Bookhouse Boys-themed journal in October.
Celebrate the legacy of groundbreaking mystery series Twin Peaks with this finely crafted journal featuring images from the cult television franchise.

David Lynch's cult TV show Twin Peaks has fascinated and haunted myriad fans for decades with a rich, mind-bending story and mysterious iconography. This deluxe journal invites fans to experience anew the eerie and hypnotic charm of the town of Twin Peaks with stunning imagery from both the original series and its 2017 revival.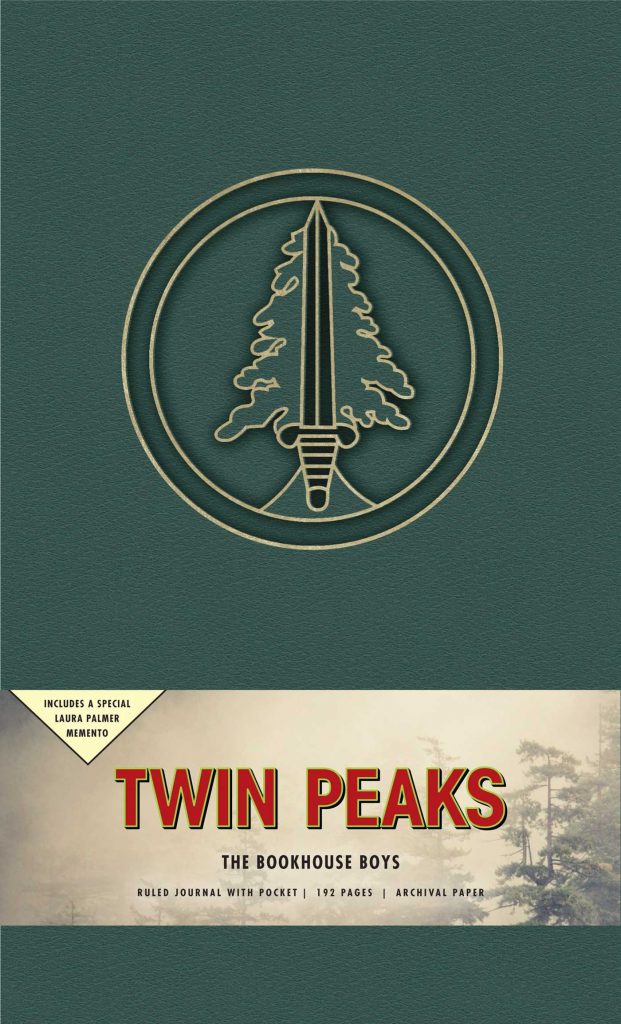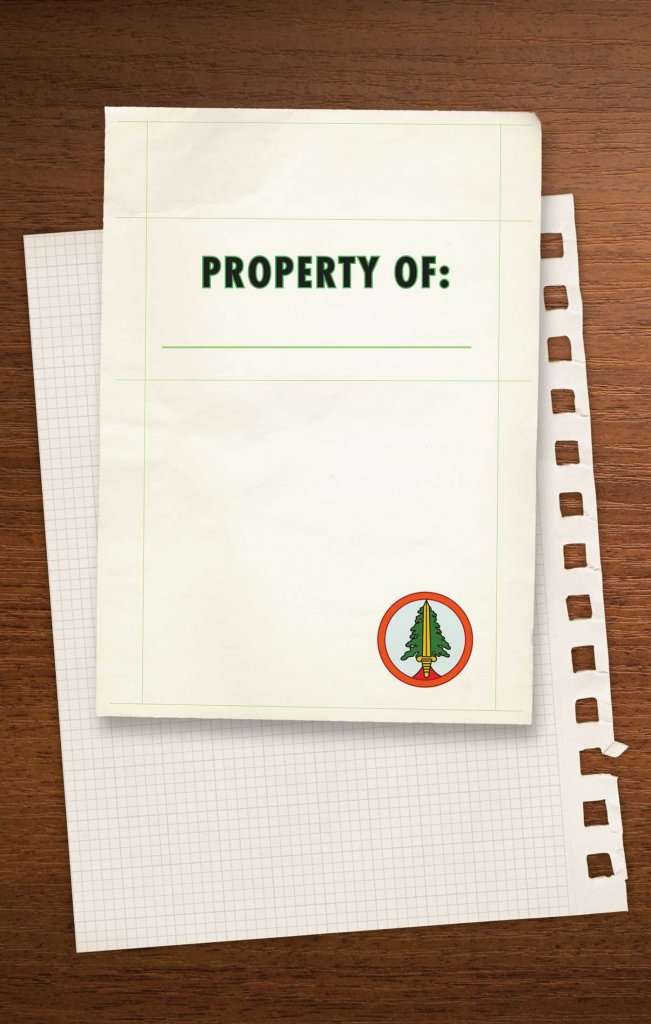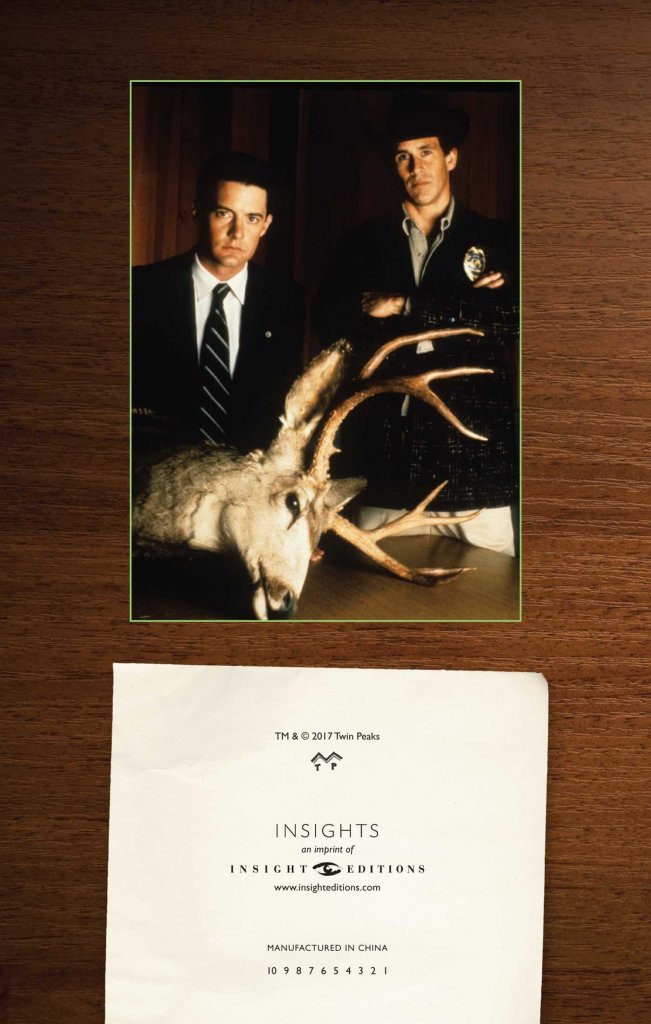 With sturdy construction and sewn binding, this journal lies flat, and the 192 blank, acid-free pages of high-quality heavy stock paper take both pen and pencil nicely to invite a flow of inspiration. Includes a ribbon placeholder, elastic closure, and 8 x 4.5-inch back pocket, perfect for holding photographs and mementos.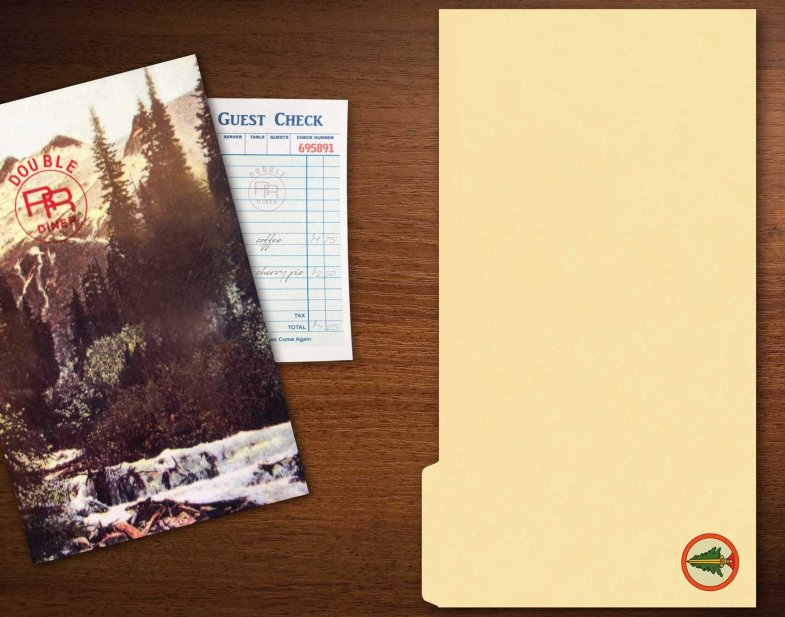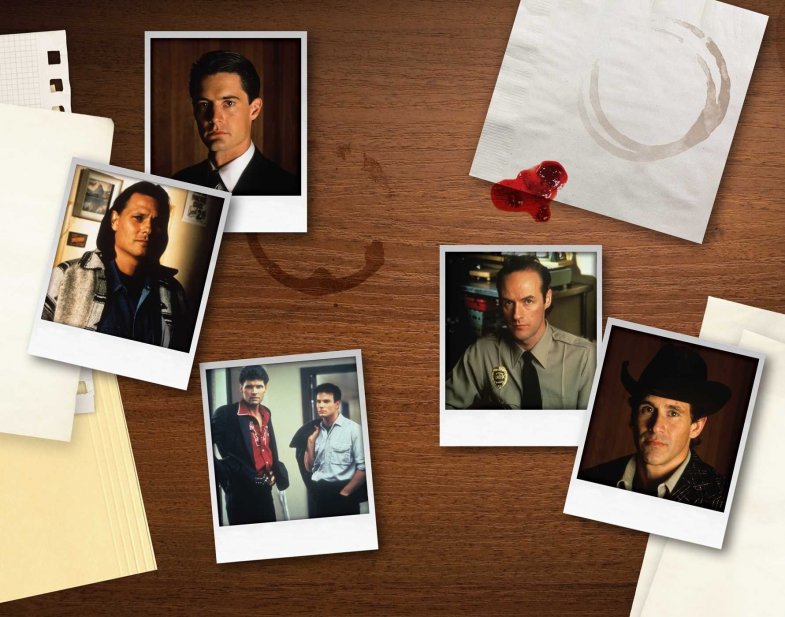 Insight Editions is also releasing a set of twenty 5″ by 3.75″ notecards called the Twin Peaks Card Collection.
With its stunning imagery and wild originality, Twin Peaks shaped pop culture like no other TV show, winning the hearts of millions of viewers. This elegant set of twenty notecards features five iconic images from the series, taking fans on a visual journey through David Lynch's surreal world of mystery and intrigue. With their accompanying lined envelopes, these notecards make it easy and fun to share your love for the charming, yet eerie town of Twin Peaks with friends near and far.
Both products will be released on October 31st, the same day as Mark Frost's second Twin Peaks novel, The Final Dossier.
The Bookhouse Boys Hardcover Ruled Journal can be pre-ordered from Amazon and Barnes & Noble.
The Twin Peaks Card Collection can be pre-ordered from Amazon and Barnes & Noble.